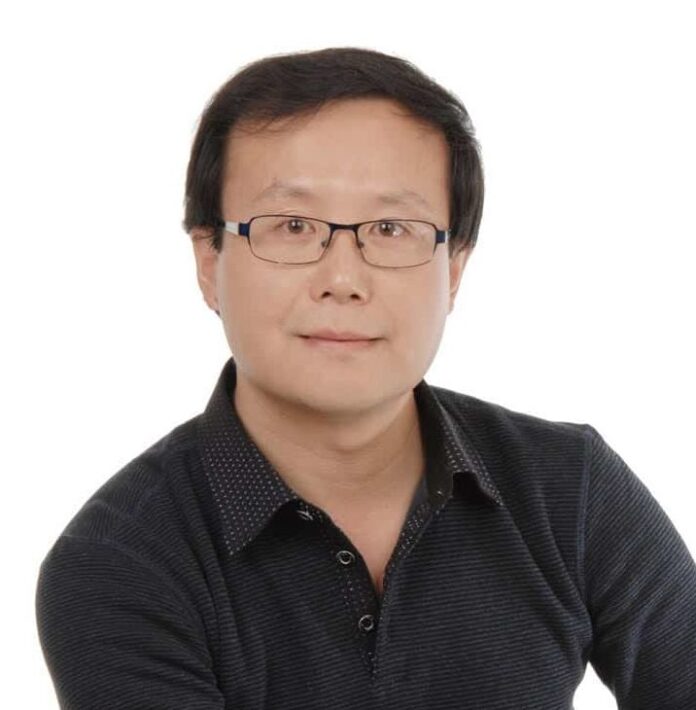 We spoke to Henry Wang, the founder of SmartMesh.io and President of International Blockchain Application Federation (IBAF), thought leader, and an expert on Internet Protocols, Blockchain, Artificial Intelligence, and Edge Computing, about the current situation with regulating cryptocurrencies in China and his interest in Russian blockchain market.
When did you get interested in blockchain?
After I've earned my M.S. in Beijing University, I pursued PHD study at Physics Department in Northwestern University. In 2000, I transferred to Washington University in St. Louis for PHD study in Computer Science. There I've got the Master Degree with expertise in Internet Tunneling Protocol Design. To sum up, I've been involved in studying related areas for more than 10 years. And I've been particularly focused on blockchain studies for the last 4 years. One of my major initiatives was the establishment of International Blockchain Application Federation (IBAF) to promote blockchain applications worldwide.
My drive and vision now is to build SmartMesh the InterPlanetary Decentralized Autonomous Mobile Mesh Network and promote the next generation application ecosystems, which can build the global sharing platform of interconnection and interoperation based on blockchain.
Tell about the current situation with regulating cryptocurrencies in China, what's happening there?
ICO was banned by the government on Sept.4th. However, blockchain technology and applications are still encouraged by the government. ICO may come back to China under certain sandbox in the future.
Is that true that Chinese crypto exchanges are moving abroad?
Crypto Exchanges went overseas after the ban. Cryptotrading is getting warmer again in China, but they trade in overseas Exchange. Many Chinese overseas exchanges grow very fast.
Does the government really plan to make cryptotrading centralized?
There is a variety of information about this. I think the crypto strategy is very important for each country. For China, I believe the government has enough wisdom to make a decision on cryptotrading. In the long run, crypto and blockchain are very important technologies for the progress of the society, for instance, IoT.
What's the general attitude to Bitcoin cash case among average users in your country?
Henry: Most of the people still think it is all a Ponzi Scheme, though the general interest in the topic is rising.
You recently became an advisor for one of the Russian blockchain projects Descrow. Can you tell why? How did you get to know about Descrow?
Russia and China are very friendly neighbors. I am very interested in blockchain development in Russia. After I read through Descrow whitepaper, and feel their sincerity to invite me as an Advisor, I accepted. I think there might be synergies between the two our projects. This blockchain applications will find customers in China because there are many Chinese interested in Blockchain development.
What are your prognoses on the development of ICO market, in China and worldwide?
ICO is a very useful social and financial tool to raise fund for projects need investment. But there are also many scams. Fortunately, blockchain communities are self-organized and very active, they are monitoring those foundations who are conducting projects. ICO should probably come back to China under certain rules. I think they will be the same world widely. International Blockchain Applcation Federation (IBAF) encourages valuable blockchain applications to be deployed globally.
Henry, could you please also comment the news about Chinese officials restricting the energy consumption for mining? Do you think it's a real threat?
It's just a rumor.