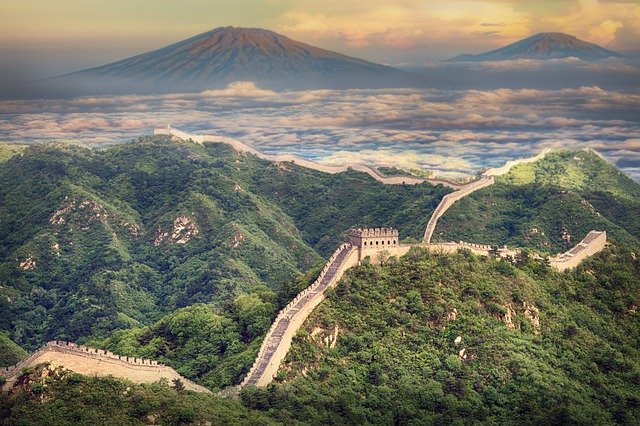 China is leaning towards the use of blockchain technology to optimize many industries in the region. The latest one to join this trend the judiciary system, which is now using blockchain-based electronic seals to protect properties from being damaged or disturbed. According to local media outlets, China Courts are using blockchain technology as an electronic door seal to allow real-time video surveillance and an immediate alarm system based on cutting-edge technology.
The Executive Bureau of People's Court in Haidian District, Beijing, commented on the usage of the electronic seals to protect properties located in the Chaoyang district. The seals were physically attached to the doors of certain properties and if disturbed or damaged, the system would immediately go into action activating a surveillance camera and sending warnings to mobile phones of both the plaintiff and law enforcement. In addition, the system will also activate a warning voice to inform the perpetrator of the legal consequences of an unauthorized breach of the seal. 
Local authorities intend to use blockchain technology to keep data recorded and unalterable by the involved parties. They can also use the platform to conduct property information queries and check the history of operations on the property. 
After a successful implementation in the District of Haidian, other courts in East China's Jiangsu Province, South China's Hunan Province and East China's Jiangxi Province have also announced their intention to implement the use of the blockchain-based electronic seals. The decision comes as part of China's attempt to push for wider use of technology on a daily basis.  
Despite not being supportive of cryptocurrencies, China is fully supportive of blockchain technology and has been deploying this tech in numerous scenarios to help fight Covid-19, tracking the spread of the disease and compiling medical records for research and information purposes through the use of blockchain-based platforms.