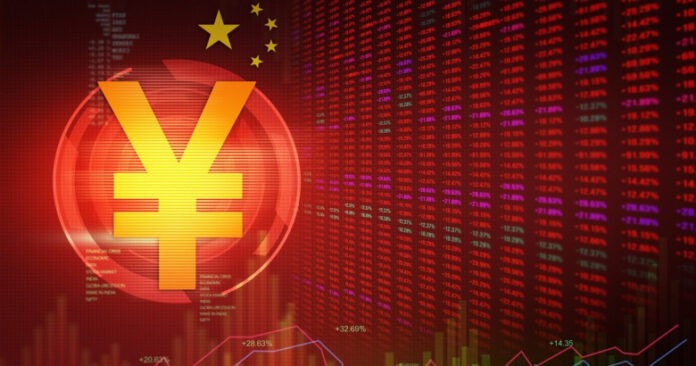 Hong Kong central bank, the HKMA, is discussing the potential introduction of China's digital yuan.
While China never showed much interest in going international with the coin, HKMA is interested.
It is currently unknown whether China's digital yuan will arrive in Hong Kong, or when, as no timeline was given.
Hong Kong's central bank, the Hong Kong Monetary Authority (HKMA) recently revealed that it plans to test China's upcoming native cryptocurrency, digital yuan. The bank is currently working with China's own central bank, the People's Bank of China (PBoC).

PBoC and HKMA Discussing the Use of Digital Yuan in Hong Kong
According to a recent statement made by the chief executive at HKMA, Eddie Yue, the HKMA and the Digital Currency Institute of the PBoC are currently in discussion. The two are planning the technical pilot testing of digital yuan for handling cross-border payments.
Yue stated that the renminbi is already in use in Hong Kong. The status of e-CNY is the same as cash. However, Yue sees this as an opportunity to give those in Hong Kong and the Mainland an additional payment option. Especially for those who need to make international payments.
China Never Expressed Interest in Going International with CBDC
China has been one of the global leaders when it comes to the development of its digital currency, which has been in testing for quite a while, now. Unfortunately, the country has not yet revealed the official launch date for its CBDC in the city, according to the statement given last Friday.
From what is known, China may not have dedicated a lot of attention to using its CBDC for international payments. Instead, it focused on domestic use cases, facilitating consumers' retail payments.
If the coin were to be adopted in Hong Kong, this might be a major step towards using it in the global financial system. Hong Kong itself seems to be open to the idea, especially according to a council meeting in October, where the Hong Kong Treasury Secretary, Christopher Hui, said that the city is interested in international and wholesale use cases for crypto.
The PBoC, on the other hand, always focused on retail use cases, never caring much about going international — at least not publicly.