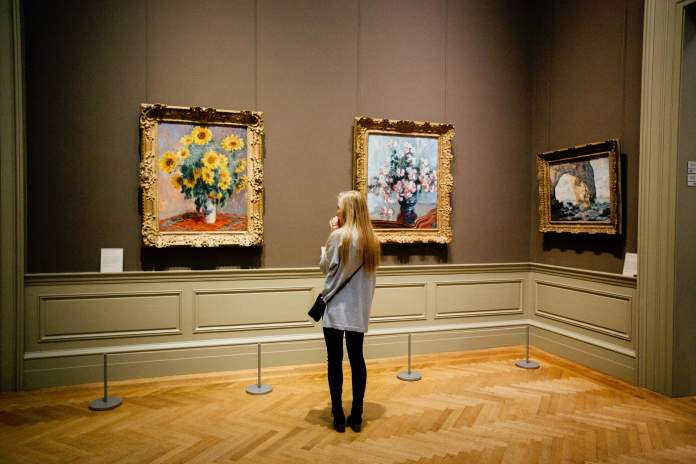 The famous New York auction house, Christie's, did an event called "An American Place: The Barney A. Ebsworth Collection", where over 49 american modern art pieces were auctioned. The event raised about 320 million dollars through a blockchain-based payment platform called Artory.
The introduction of this technology for the sale of the Barney A. Ebsworth Collection continues Christie's legacy of leading the industry by introducing innovations in the context of major collections, for the ultimate benefit of our clients.
Artory is a company created back in 2016 with the sole purpose of providing art dealers and auction houses with a platform adapted to every demand and need that this type of business would require. The platform can register every transaction made, creating a more trusted sale process and providing anonymity to art collectors that wish to auction their art pieces.  
Just last October Artory announced on Medium its intention to collaborate with Christie's, becoming the first auction house to use this technology. According to Richard Entrup, Chief Information Officer at Christie's.
Our pilot collaboration with Artory is a first among the major global auction houses, and reflects growing interest within our industry to explore the benefits of secure digital registry via blockchain technology. The entrepreneurial spirit of the Ebsworth family and their embrace of leading-edge technology makes Christie's November sale of the Ebsworth Collection an ideal platform for our clients to pilot this technology for themselves and explore the advantages of having a secure encrypted record of information about their purchased artwork. We are collaborating with Artory due to their team's understanding of the art world and the strength of their product.
As of today, Artory's platform is being used by bidders from around 23 different countries. This platform is expected to record the transaction on the blockchain, providing secure and unique logs that will be linked to each art piece, providing a history log of sales for each piece.