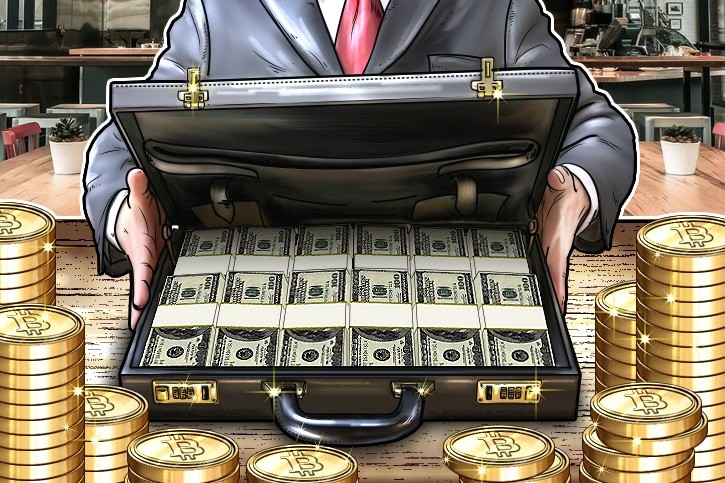 A mysterious investor, who does not believe in half measures, has just bought a staggering $400 million worth of the world's most popular cryptocurrency, Bitcoin.
Bitcoin's continued rise and fall
Bitcoin and other cryptocurrencies officially entered the mainstream during 2017 after unprecedented and extreme price increases. Despite these incredible price increases, the start of 2018 was a difficult one for cryptocurrencies, even Bitcoin. Ever since hitting peak prices during December 2017, Bitcoin lost half of its value as governments and regulators all over the world began cracking down on the industry and tightening policy. However, after a difficult first few weeks, cryptocurrencies are starting to look up again, something which has obviously encouraged the mystery investor.
Bitcoin managed to grow by 60% from the first week of February, at which time it was trading at a comparatively sluggish $6,000 per BTC. The cryptocurrency is finally showing signs of recovery as it pushed back to prices over $10,000 earlier this week. This new growth is likely in part due to increased recognition from governments all over the world.
According to the founding partner of Tetras Capital, Alex Sunnarborg, whoever the mystery investor is, they must have decided to capitalize on the Bitcoin dip. In fact, Sunnarborg added that several high-profile investors bought Bitcoin during the dip to gain bigger profits if the cryptocurrency regains its former glory.
The mystery investor
All that is known of the trader is their address, 3Cbq7aT1tY8kMxWLbitaG7yT6bPbKChq64, and that the trader upped their Bitcoin balance from 55,000 to over 96,000 between 9th and 12th February.
The transaction has since become somewhat notorious in the Bitcoin community, as shortly after the transaction was concluded it was shared on social media channels, cryptocurrency-dedicated forums, and major crypto platforms.
According to the president of 360 Blockchain, USA, Jeff Koyen, a transaction of this magnitude is definitely fuel for hundreds of Telegram channels that are mostly dedicated to discussing conspiracy theories in the cryptocurrency industry.
Koyen added that this buy was likely from a Wall Street professional who saw an opportunity during the $6,000 dip.
Considering that Bitcoin is quickly on its way to reaching higher prices again, this mystery buyer will soon be admitted to the exclusive Bitcoin Billionaire club.