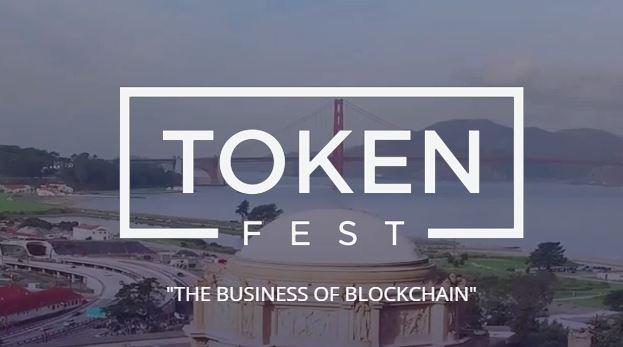 We spoke with Ryan Colby, Conference Producer & Publisher of Token Fest and Token Magazine, to find out the latest on this event next spring.
When and where is TokenFest on?
March 15 – 16, 2018 at the Palace of Fine Arts in San Francisco, CA.
Token Fest: Because everything will be tokenized… pic.twitter.com/NKWCaoxusE

— TokenFest (@TokenFest) October 12, 2017
How many years has it been going?
Token Fest San Francisco will be our first inaugural launch, however we are already planning multiple future events based on the demand for the conference in different parts of the world.  Token Fest currently has 57 speakers and 30 Event Sponsors confirmed, with more coming in every day.
What was the inspiration to start it?
After researching blockchain technology and taking a close look at the available conferences on the market, I saw an opportunity to return to my roots as a Conference Producer and launch the definitive Media & Events company to serve this industry at a high level.  I didn't see an event that was truly capitalizing on the scope and scale that blockchain technology demands.  We want to provide top shelf networking experiences for industry thought leaders in a way that currently isn't being done.
What exciting things can people look forward to for the 2018 version?
What sets Token Fest apart is the emphasis on high level networking experiences and the caliber of exclusive parties we are currently planning.  We are breaking the mold from traditional event formats and spending the money to put on a world class conference at a historical venue where business and collaboration takes place.  While the industry already has it's share of successful developer conferences, our point of difference is to foster the business and collaboration aspects necessary for the industry to move forward.  We are planning 3 epic networking events including an on-site Opening Gala as well as 2 off-site experiences.  The conference is structured to provide a broad overview of the impact of blockchain technology across multiple industries.
What opportunities are on offer for those attending?
Token Fest will focus on the business and technology of blockchain.  We will feature real world case studies on how different industries are decentralizing and utilizing token based models to provide value within P2P ecosystems.
Who will be speaking?
We have put together a world class lineup of 57 industry speakers from companies such as World Economic Forum, The Centers For Disease Control, Blockchain, Tally Capital, Ripple, Medici Ventures, Qtum, Deloite, Perkins Coie, ConsenSys and many others.  The complete list of Speakers can be found at TokenFest.io.
What tips would you give to people attending to get the most out of it?
The highest ROI that a conference can provide is the quality and quantity of the networking opportunities.  Token Fest is going above and beyond to provide these experiences and we are investing in top tier venues that can deliver our vision for the industry.
How can people book tickets / when does it usually sell out?
Conference tickets can be purchased directly on our website at TokenFest.io.  On the vendor side, we are currently sold out of our premium Sponsorship Opportunities.  Conference ticket sales are already selling in advance because of our Early Bird discount through the end of November. Based on early numbers we are projecting a "sell out" event, so prospective attendees are encouraged to book early in order to guarantee admission.  We only have 1,000 tickets available and a good portion are already sold.
Anything else you'd like to add / we should have asked?  (What future events or products are you launching?)
Token Fest, LLC is a new Media and Events company dedicated to providing high level networking experiences for industry thought leaders in the blockchain space.  San Francisco will be our launch pad, however we are already planning multiple domestic and international events behind the scenes including the launch of Token Magazine, a new digital publication focused on leadership and innovation for the decentralized world.  Several new divisions for the company will be announced at our March event.