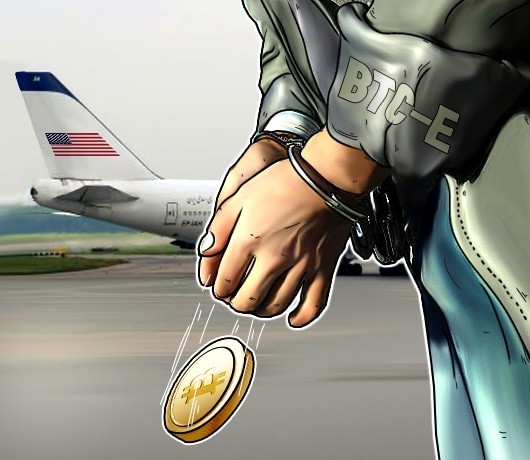 The Supreme Civil and Criminal Court of Greece has rejected an appeal by Russian Bitcoin expert Aleksander Vinnik to avoid extradition to the US to face more than 20 indictments of felony counts, including money laundering and fraud involving Bitcoins worth over $4b.
Vinnik who allegedly owned and operated disgraced crypto currency exchange BTC-e, has a competing extradition request from Russia. The ruling was immediately criticized by Russian authorities as illegal, insisting that its request "takes precedence [over another country's] as Vinnik is a citizen of the Russian Federation."
The lawyer representing Vinnik, Timofey Musatov, told Russian news outlet Russia Today last month that the ruling was politically motivated and set a dangerous precedent for nationals of other countries to be extradited on the basis of assumptions:
"The Supreme Court's decision was expected, it is a decision on an appeal on the same decision of the Thessaloniki court. There are more opportunities for legal work which will be carried out now."
The final decision will still be determined by the Greek justice minister, yet it is all but certain that Vinnik will head to the US, given that Greece will want to avoid a huge diplomatic row with their American counterparts.
Vinik was arrested on July 25th in the northern Greek resort of Halkidiki during a swoop by local authorities, with US federal agencies and law enforcement. Greek police described him as "an internationally sought 'mastermind' of a crime organization."
On July 26th, 2017, the US Justice Department charged Vinnik and BTC-e with the operation of an international money laundering scheme, alleged participation in the hacking in 2014 of Japan-based Bitcoin exchange Mt Gox, public corruption and drug trafficking, among other crimes.
Vinnik, 38, has vehemently denied all the US charges, claiming he is merely a Bitcoin consultant. However, he has not contested the Russian extradition request on less serious charges.
After its closure, BTC-e itself issued a formal statement declaring that Vinnik was never an employee, promising to return all customer funds.