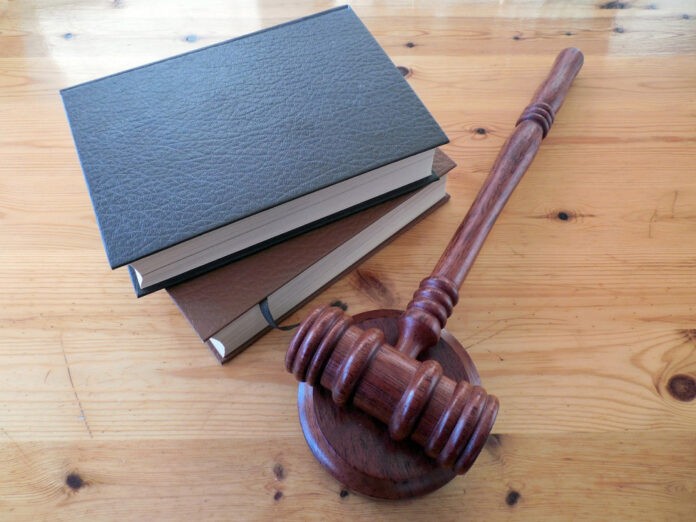 An Australian publication claims that a book about Craig Wright will be shelved to avoid a lawsuit with the controversial crypto figure
Wright is already embattled in a number of lawsuits and does not back down from a fight
Billionaire bitcoin SV backer Calvin Ayre accuses the bitcoin community of influencing the publisher
Self-proclaimed Bitcoin creator Craig Wright is creating havoc in just about every industry that uses his name.
According to a report from Australian publication Micky, a new book about the infamous Australian has been shelved because the publisher is afraid of being sued.
The book 'Behind the Mask: Craig Wright and the Battle for Bitcoin' is due for release on the 28th of January. It still appears on Amazon, at least for the moment: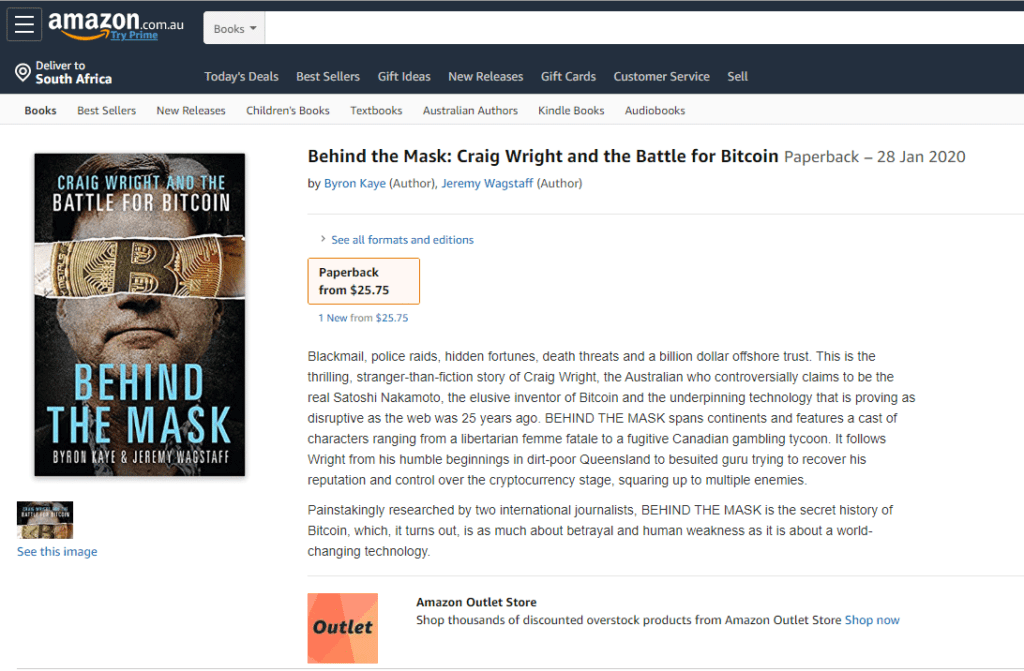 Craig Wright's Reputation Precedes Him
Wright has a deeply combative reputation and has been involved in a number of lawsuits over the years. His latest antics include a defamation case against crypto twitter influencer and Lightning Torch founder hodlonaut.
Wright sure is racking up the travel miles as this particular case was dismissed in the U.K. High Court and will now move to Norway for further ruling:
UK High Court handed down judgment today in the defamation case CSW filed against me.
The Judge ruled UK does not have jurisdiction, and the proceedings against me there to be dismissed.

Norway has jurisdiction.
We will go to court there to put an end to this mess.

??

— hodlonaut?⚡? (@hodlonaut) January 16, 2020
His arguably most famous incident, however, involves the so-called Tulip Trust case and his ongoing spat with Ira Kleiman and the disputed Bitcoin fortune of his deceased brother.
CoinTelegraph reported on Monday that Wright remained 99,9999% confident he would get access to the encrypted funds.
The bitcoin community has largely branded the Australian "Faketoshi" in light of his inability to back up most of his claims.
Who to Believe?
In terms of the soon to be released book, Micky claims it was "written by two highly respected journalists with Wright's cooperation".
They further explain that publisher Affirm Press did not provide any details as to whether the company had received any legal threats. A tweet from one of Wright's close associates may suggest that this has nothing to do with him in the first place.
Billionaire Calvin Ayre stated earlier this morning that it was the Bitcoin community that in-fact caused this new drama:
Core/BTC gang has blocked this to stop the truth about Bitcoin coming out. Craig was supporting and cooperating with the authors of this book so this is FUD to say its fear of him that caused this. These criminals will do anything to keep this quiet. I will publish this. https://t.co/Q5LS3zRkMJ

— Calvin Ayre (@CalvinAyre) January 21, 2020
The gambling mogul has been closely linked with Wright and his breakaway cryptocurrency Satoshi Vision. Located out of crypto-friendly Antigua and Barbuda, Ayre appears determined to get the book out.
The book supposedly tells the story about the elusive inventor of Bitcoin "trying to recover his reputation and control over the cryptocurrency stage, squaring up to multiple enemies."