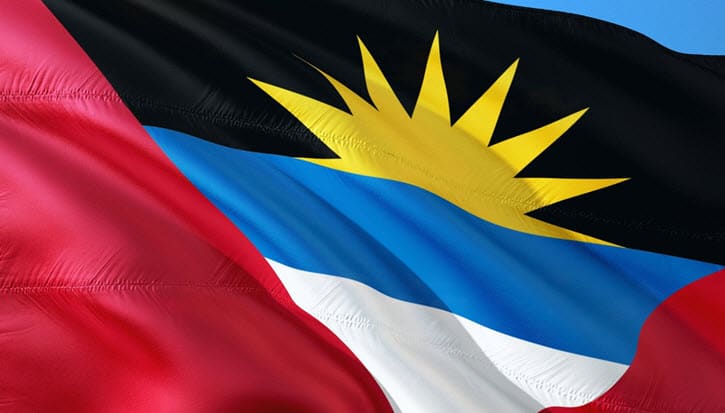 The Commonwealth Nation Antigua and Barbuda is looking to spearhead, and profit from, the latest trend in financial technology: cryptocurrency. The Caribbean nation's capital, St John's, will set up the appropriate legislation, hoping to gain additional revenue and place Antigua and Barbuda at the frontline of this new technology.
Initial plans for a legal framework regarding cryptocurrency trading took place in 2017. Now, these plans seem to have come to fruition as local paper Daily Observer claims that the new regulations needed for the establishment of such a market will be introduced at the parliament for review and consideration in the very near future.
Antigua and Barbuda officials have released statements on the matter. Melford Nicholas, Minister of Information Technology, states that those looking to buy and sell cryptocurrencies at the new market will be able to do so for a transaction fee. This fee will be an additional, tax-free income for the country. The minister also comments that this will bring the country into the crypto playing field.
A major contributor to setting up the Caribbean country's cryptocurrency exchange is wealthy Canadian entrepreneur Calvin Ayre. While the businessman favors Bitcoin cash, he is interested in all matters involving cryptocurrency. As such, he is an advisor to the government in setting up the relevant network. On revealing the entrepreneur's role, the Minister of Information Technology states that Ayre's new citizenship and field of interest makes him uniquely qualified for the position, emphasizing that this will lead to potential opportunities.
Ayre has already invested in the country by beginning construction of a $25 million call center in Antigua and Barbuda in October 2017. In January, Ayre stated his intention to set up a Bitcoin Cash mining network, and just a few weeks ago he also announced his plans for a resort costing $100 million, located at the beach of Valley Church. The resort is planned to accept payments in Bitcoin Cash.
Country leaders and officials are hoping that the presence of a cryptocurrency market will increase Antigua and Barbuda's income. Presently, the country's economy is heavily reliant on gambling services and the tourism industry. There has been a major expansion in online gaming areas as well.