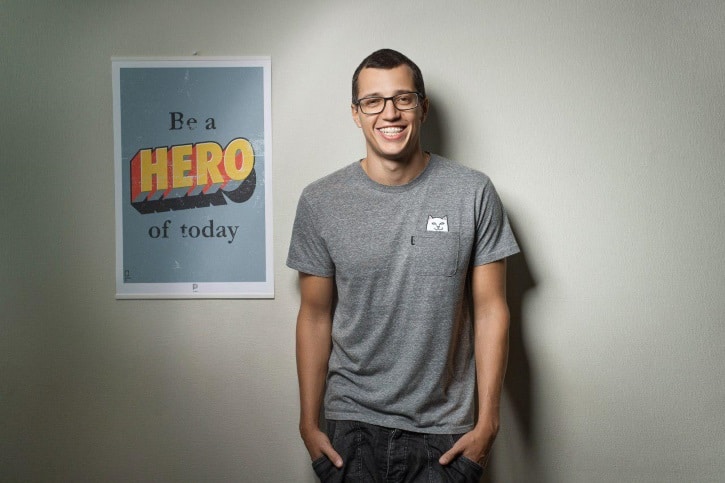 by Volodymyr Panchenko, CEO and Founder of DMarket, Skins.Cash
For ICO project founders, participation in crypto conferences is an established way to promote their companies and coins among investors as well as to get useful insights and make beneficial contacts with potential partners. But everything has its price, and in the case of major ICO-related events, the price isn't low. Sponsorship fees usually range from $15,000 to $100,000, while a pass is likely to cost nothing less than $2,000.
However, a high admission price doesn't guarantee a high-level conference. To make the most of your time and money, be ready to do some homework.
There are several top conferences, that are definitely worth the attention of blockchain entrepreneurs. One can confidently mention such conferences as Consensus, Credit Suisse Investment Conference or Devcon, but the list is not complete. To expand it with other events that are likely to benefit your company, take your time to do decent research.
Organizers
If a conference is held by reputable persons or companies, like Keynote's Dr. Moe Levin for instance, it's obviously a green light for your attendance. If you don't know much about the organizers and sponsors, check their background and better avoid ones with a controversial reputation. Don't forget to look at previous events held by them to assess their expertise in blockchain and crypto and their ability to attract leading speakers, investors and tech professionals.
Top speakers
When you see names like Nick Szabo, Vitalik Buterin, Mark Andreessen or Brian Armstrong in a conference attendee list, you surely want to join up. Not only does their presence give you an opportunity to learn from the best, but it also attracts many other influential speakers and notable investors who might get interested in your ideas or products.
It works the opposite way as well. If too many conference participants have toxic reputations, standing in a row with them isn't the best thing to do.
That's why you should always take a closer look at a conference line-up to ensure that the event is relevant to your project promotion goals. But be aware of the "invited speaker" trick, used by some organizers to make their conferences look more presentable. The said speakers might well be invited, but it doesn't necessarily mean they've accepted the invitation. You'd better check yourself to make sure that top experts and visionaries did indeed commit to attending the event.
Media partners
The world's top media have to value their reputation. For that reason, you are not likely to see them supporting suspicious events. Seeing Forbes, TechCrunch, CNBC, or leading crypto publications among the media partners is another good reason to pay attention to a conference.
Number of delegates & venue
The more attendees a conference has, the more potential investors and partners are there to hear your ideas and discover your product. A thousand delegates is a minimum necessary standard for a top crypto conference.
The conference venue might also be an important criterion for distinguishing a must-attend event from a fishy one. When organizers rent a small hotel to hold a conference with several thousand declared attendees, there's definitely something wrong with their declarations.