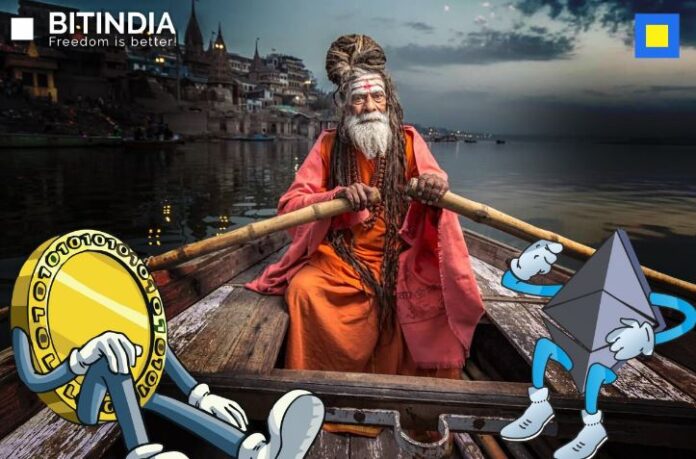 Know your market is probably one of the golden rules that most (good) marketers
should abide by. Know your market, know your audience, and you are on to a winner.
Emerging markets teem with potential for the expansion of cryptocurrencies, yet
some local communities are somewhat limited by technological, political, or
financial limitations, stifling this potential for growth and development.
BitIndia is a local company, founded in India in February 2017 with the specific
purpose of serving the local population, at least initially, thus bridging a
glaring market gap.
And the potential is certainly there. India's population is over 1.3bn people, yet
only about 0.5% of this total is aware of what Bitcoin is, for example, according
to BitIndia's figures.
https://twitter.com/bitindia_co/status/915875412000915456
BitIndia's goal is to expand this small percentage to about 20% of the total
population, starting with larger urban areas.
The company is planning to enter the market offering a Token Swap proposition, a
digital wallet, and an exchange platform.
BitIndia's Token Swap Offer
BitIndia's approach to cater for the local markets is unique, and commendable. The
Know your market maxim is fully applicable here.
The company intends to create a secure, user-friendly, decentralized blockchain
ecosystem for India, so people can make everyday transactions through BitIndia's
wallet, thus tapping into the country's rising potential to become a sizeable (and
profitable) cryptomarket.
To achieve this change in customer awareness, BitIndia is about to launch a Token
Swap, which will commence on November 11th 2017 and will go on for 30 days, until
December 11th.
The company is offering to swap Ethereum for Bitindia Tokens, based on a specific
formula.
BitIndia Tokens: Local Cryptocurrency
https://www.youtube.com/watch?v=VeIkDySOU74&w=550&h=310
Unlike any traditional currency like the dollar, Sterling, etc., the very nature of
cryptocurrencies confers them a sort of 'stateless' condition. In other words,
cryptocurrencies have no nationality.
BitIndia's unique value proposition aims to infuse its cryptocurrency offering with
a more 'local' flavour.
The Bitindia token will become the native cryptocurrency of the Bitindia system,
and the company intends to use the funds collected through its initial token swap
to further develop the BitIndia blockchain.
From the customer perspective, any cryptocurrencies will be deposited in a BitIndia
Exchange Account, which will help to convert them into local currency and
transferred into the customer's bank account. Bitindia tokens can either be
exchanged for flat currency like INR, USD, EUR etc, in the authorities where such
exchange is permissible, or can be exchanged for other cryptocurrencies like
Bitcoin, Ethereum, on BitIndia and various other cryptocurrency exchanges.
The Bitindia Wallet: Your Local Cryptopurse
https://www.youtube.com/watch?v=W3i1_ytOtus&w=550&h=310
Cryptocurrencies have eliminated the paraphernalia normally associated with cash,
like cards, wallets, purses, etc. Customers no longer need to carry bulky
complements to have access to money.
Instead, cryptocurrencies are stored in digital wallets, which are software
programs that store private and public keys used for authentication and validation
purposes. These programs interact with various blockchains to enable users to send
and receive digital currency, and monitor their balance. You need a digital wallet
to use Bitcoin, or any other cryptocurrency for that matter.
It is important to remember that digital wallets do not hold actual currency, just
records of transactions. If the public and private keys match, your wallet's
balance will increase, and the sender's will decrease accordingly.
In keeping with standards, BitIndia's wallet will be:
Open-Source and secure
Accessible through iPhone, Android devices, and via computer browser
Decentralized
First wallet to introduce Ripple and Litecoin to the market, besides supporting Bitcoin, Ethereum, and Bitindia, of course
A low transaction-fee wallet
The fundamental objective of BitIndia's wallet is to give the people of India two things: An opportunity to buy and sell cryptocurrencies, and a platform to do so.
Customers will be able to use their Bitindia digital wallet to make every day
purchases.
BitIndia Exchange Platform
https://www.youtube.com/watch?v=4d3svif6pNU&w=1130&h=636
A cryptocurrency exchange is a website where you trade in, well, cryptocurrencies.
You can buy, sell, or exchange these commodities through this platform.
Bitindia's initial offering includes such a facility, which will be launched early
in 2018.
The company's exchange platform will initially allow customers to trade in Bitcoin,
Ethereum, Ripple, and Litecoin.
Conclusion
BitIndia's emphasis in catering for the needs of the local market is a positive
step in the right direction, and marks a departure from the overzealous focus on
globalization shown by other entities.
After establishing a local foothold, the company may choose to look further afield,
opening brand new avenues for expansion and revenue streams.
Check out BitIndia's White Paper for more information.