Chinese Bitcoin (BTC) miners still dominate the industry despite in decrease in the proportion of global hash rate under their control. Meanwhile, players in the North American BTC mining theater are beginning to account for a significant proportion of the global mining capacity.
With the May 2020 halving seeing block reward subsidies halved to 6.25 BTC, Bitcoin miners are having to acquire more efficient hardware as the mining race heats up. Manufacturers with inferior rigs and smaller mining operations might be forced out of the market owing to their inability to operate efficiently.
China Still Dominates Global Bitcoin Mining
According to a recent report by asset management behemoth Fidelity and crypto research outfit BitQoda, China accounts for about 50% of the total 9.6 GW of global Bitcoin mining capacity. Chinese miners have historically dominated the market with pools operated by the likes of Bitmain and Poolin controlling the greater majority of Bitcoin hash rate.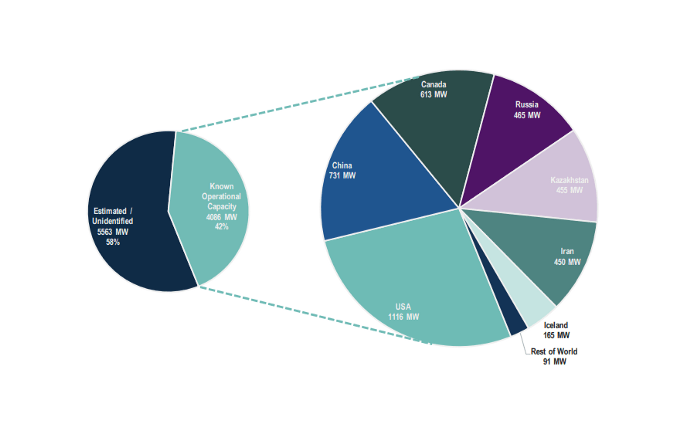 BitQoda's research putting China's Bitcoin mining dominance at 50% signals a significant reduction from similar findings which claimed figures north of 65%. However, with half of the mining capacity coming from one country, it appears, the dominance of Chinese BTC mining operations is still intact.
Earlier in July, the Bitcoin hash rate reached a new all-time high (ATH) of 126 EH/s. According to the report, the total computing power used to secure the network will reach 260 EH/s in the next 12 months.
The continued increase in hash rate has effectively dispelled fears of a miner capitulation after the May 2020. Indeed, the event has seen two separate downward hash rate spirals as the blockchain adjusted to the new block reward subsidy regime.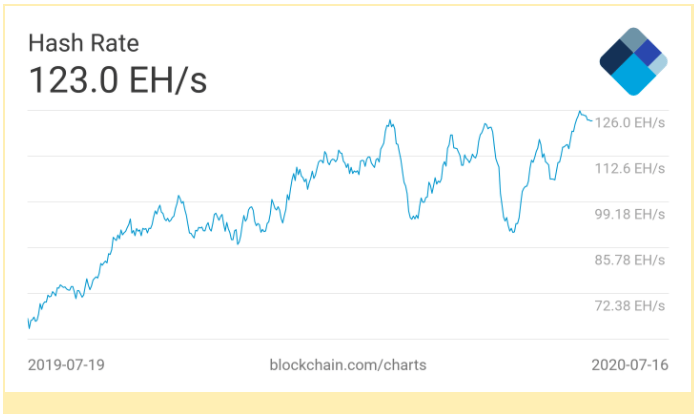 Hash Rate Growth in North America Continues
While China is seeing its global dominance decrease, the capacity of North American Bitcoin mining operations appears to be growing. The BitQoda report puts the U.S. at 14% of the global BTC mining power.
North American Bitcoin mining giants like Bitfarms, Marathon, and Riot Blockchain have been acquiring new and sophisticated inventory over the past few months. Back in June, both Bitfarms and Marathon purchased 1,847 and 700 Bitcoin miners respectively from MicroBT which owns the most powerful rig in the market.
Riot Blockchain also purchased 1,000 S19 Pro mining rigs from Bitmain. MicroBT and Bitmain are the two leading miner makers in the market.
Reports indicate that some North American Bitcoin mining operations are repurposing oilfields to provide energy for their operations. Indeed, these outfits are increasingly becoming the buyer of last resort for energy companies unable to find other customers.