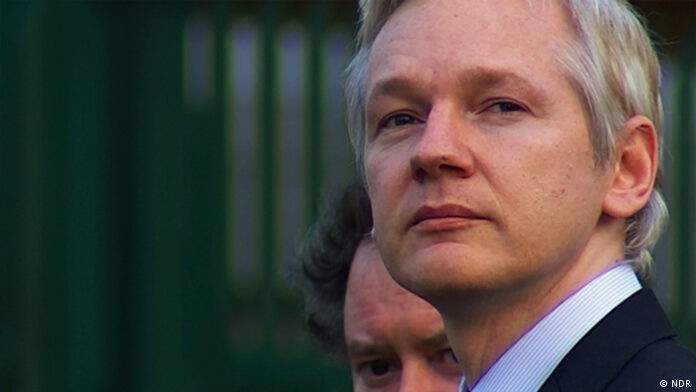 A DAO to support the legal defense of WikiLeaks founder Julian Assange has received donations totaling 14,241 ETH in just four days.
"It's prime purpose is to raise funds to bid on the Censored NFT by Pak, whose proceeds will benefit Assange's legal defense fund." https://t.co/8afNHc9VUv

— Edward Snowden (@Snowden) February 6, 2022
DAO to bid on unique Assange NFT
Among the donors were Vitalik Buterin and Edward Snowden. AssangeDAO plans to use their funds to bid on a 1/1 NFT called Censored, which will be released soon by Julian Assange in collaboration with digital artist Pak. 
The release also encompasses an open NFT collection. The proceeds of the NFT sale will be used for Assange's legal defense. The WikiLeaks founder faces 175 years in jail for "publishing truthful information", AssangeDAO states. He is charged with obtaining and disclosing national defense information, with an additional charge of conspiracy to commit computer intrusions.
If the DAO should not succeed in winning the auction, donors can choose whether they want to refund their donation or keep the DAO going. On their website, AssangeDAO nevertheless encourages competing bidders:
We will be happy if we lose the auction since we know we have still succeeded in raising money for this cause.
AssangeDAO follows ConstitutionDAO's lead
AssangeDAO launched on the DeFi platform Juicebox, where it now became the largest project, surpassing ConstitutionDAO, which launched in November 2021. ConstitutionDAO attempted to purchase one of the last remaining copies of the United States Constitution after raising over 40 million USD, but ultimately failed to reach their goal. 
AssangeDAO was also inspired by FreeRossDAO, which collected 1,553 ETH in support of the SilkRoad founder Ross Ulbricht. The DAO purchased Ulbricht's entire NFT collection for a sum of 1,446 ETH.