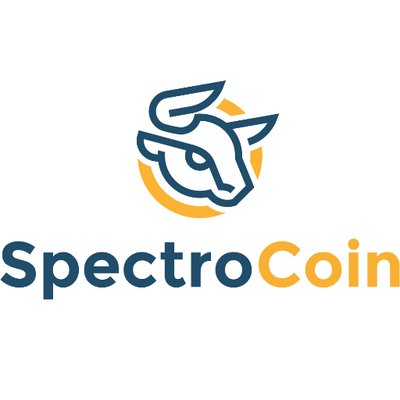 The cryptocurrency service provider will now allow users to have IBAN numbers linked to their cryptocurrency accounts.
With Bitcoin's growth, several cryptocurrency service providers have been looking towards tailoring their services to introduce Bitcoin to the financial mainstream. Several cryptocurrency service providers have provided innovative ways to make Bitcoin to fiat currency conversions quicker and easier, while other introduced cryptocurrency-based debit cards. The cryptocurrency service provider SpectroCoin has recently joined this race when they announced that they will start providing their users with an International Bank Account Number (IBAN).
What makes this move the most surprising perhaps is the fact that the relatively obscure platform, SpectroCoin would decide to take such a big leap in the crypto community. However, the platform has a solid reputation amongst its users. SpectroCoin provides its users with a host of finance solutions tailored to cryptocurrency, including a trading platform, a payment option for retailers, debit cards, as well as a wallet. While this seems like a comprehensive package, there has been ample competition when it comes to this sector.
The need to gain an edge over their competitors could perhaps be what encouraged SpectroCoin to launch their own IBAN service. IBAN is commonplace for any traditional licensed bank, which makes it all the more mysterious on how SpectroCoin gained access to provide their users with this service.
Bank accounts numbers have a host of complicated additional numbers. A modern bank number generally includes a country code, which is succeeded by up to 34 digits, depending on the bank account user's country of origin. The concept behind IBAN was to create an international standard for bank account numbers, to make international banking more accessible, among other reasons. However, SpectroCoin identified a lacking area in banking solutions in that some individuals can't even create a bank account due to not having the means or access to banking solutions.
Once a SpectroCoin user is issued with an IBAN number, they can link their cryptocurrency funds to their fiat currency. This feature will enable users to remit payments in Euro from their bank account immediately. Every transaction is also conducted using the user's own, legal name, which is likely to assuage local authorities. However, it remains unlikely that US users will receive access to this feature.
This service is likely to attract several users, especially those that struggle to access online banking services. SpectroCoin's IBAN solution could enable users to pay their bills easy and without intervention required from third parties. While it is true that an IBAN feature will make cryptocurrency somewhat more centralized, its convenience to users is undeniable, as it gives the user full access to their bank account. What is perhaps more notable is that the service will also be available to companies and corporations.
SpectroCoin's latest move has unlocked much debate over the subject. As Bitcoin has entered the spotlight, several services, such as SpectroCoin's IBAN feature, has significantly undermined the cryptocurrency's decentralized nature. While the convenience of the service is undeniable to the average user, especially those in countries with often inaccessible banks, it seems unlikely so far that the IBAN feature would be welcomed among cryptocurrency enthusiasts.