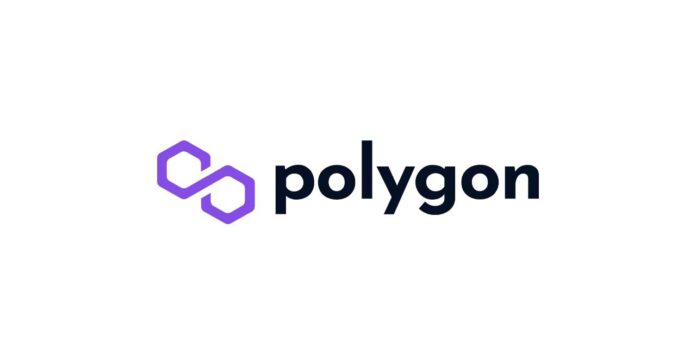 The layer-2 network Polygon (MATIC) has recorded more daily active users than Ethereum for the first time.
Active Polygon addresses skyrocket 14-fold since May 2021
Polygon hit a new all-time high on September 27 with 423,586 active addresses. On May 1, the network only counted 27,013 addresses.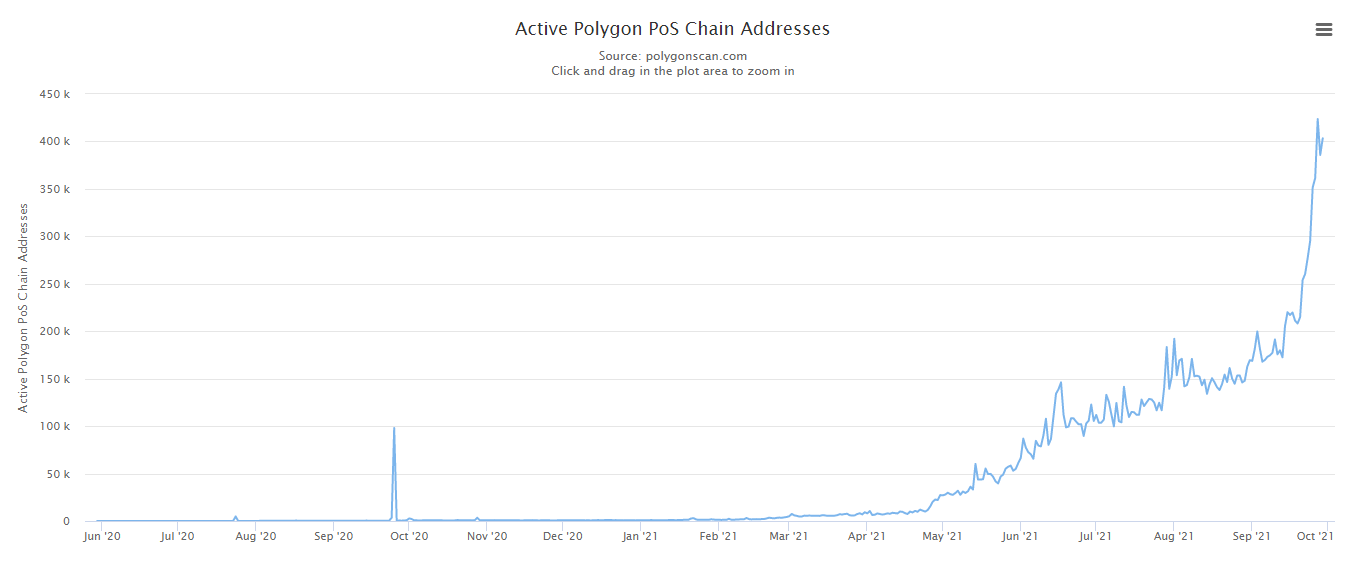 Formerly known as Matic, Polygon was founded in 2017 with the goal to create a Proof of Stake sidechain for the Ethereum blockchain. For this purpose, Matic implemented a slightly improved version of Vitalik Buterin's Plasma protocol. 
Matic was designed to not only be compatible with Ethereum, but with any layer-1 blockchain. Its vision is to create an "Internet of blockchains". In February 2021, the network rebranded to the name Polygon.
How to use the Polygon blockchain?
You can connect to Polygon using any crypto wallet that lets you add custom networks. As usual, nearly all DApps on Polygon are compatible with the MetaMask browser extension. For a detailed description on how to add custom networks to MetaMask, you can refer to this guide. In order to connect to the Polygon network, you need to enter the following details:
Network Name

: Matic Mainnet

New RPC URL

: https://rpc-mainnet.maticvigil.com/

Chain ID

: 137

Currency Symbol (optional)

: MATIC

Block Explorer URL (optional)

: https://explorer.matic.network/
In order to pay gas fees for transactions, you need to have MATIC tokens in your wallet. You can obtain them through a centralized exchange, or transfer MATIC from the Ethereum blockchain using the official Polygon bridge. The bridge is compatible with MetaMask, WalletConnect, and Coinbase Wallet, and allows you to transfer ETH, MATIC, and any ERC-20 token from Ethereum to Polygon and vice versa. 
Which DApps are using the network?
Polygon features a rich ecosystem of DApps. As examples, the Polygon website features the prediction market platform Polymarket, the NFT game Aavegotchi, the online casino Decentral Games, the sports book SportX, the DeFi platform Easyfi, and the Cyberpunk RPG game Neon District. 
There is a growing list of DApps on the Polygon network. Due to the network's low transaction fees, it is especially suitable for low-value transactions, such as in decentralized autonomous organizations. For this purpose, DXdao and DAOhaus are available to create and manage DAOs. The largest NFT marketplace OpenSea also has an integration to support NFT trading on Polygon.