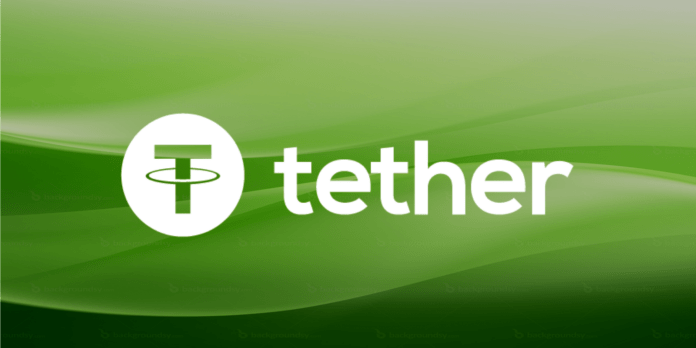 Financial institutions and businesses are adding Bitcoin to their accounting records, making cryptocurrency a hot topic these days. Looking at the current market, we can see that less volatile assets, such as stablecoins, are opening new methods to attract investors. Tether (USDT) is the most famous and well-known stablecoin among this group. If you want to avoid risk and replenish your trading account with Tether, then you are at the right place. This article is for individuals who want to know everything about Tether.
What is Tether?
It is, thus, a blockchain-based cryptocurrency supported by the US dollar. There are also actual dollars in banking institutions' reserves that function as security. Unlike other cryptocurrency rivals such as Bitcoin and Ethereum, Tether is a stable coin. And this is drawing even more investment!
What is a Stablecoin?
In the cryptocurrency world, Stablecoin avoids volatility, making it a haven rather than a risky investment. In a very volatile cryptocurrency market, these coins also provide stability. USD-backed cryptocurrencies such as Tether, Gemini Dollar, and USD Coin are the most well-known stablecoins. Some stablecoins are supported by national currencies like the euro, while precious metals like gold and silver back others.
What is its Background?
Tether began its adventure as a Realcoin in 2014, and it is also the first token to be released on the Bitcoin network, which happened in 2015. It is one of the early and most successful cryptocurrencies. The token was not only ground-breaking, but it also featured a long list of respectable founders, including Brock Pierce, the director of the Bitcoin Foundation.
The Token and Its Controversies
It got it onto the Bitfinex exchange's list, but when the researchers delved deeper, they discovered that the same people ran two companies.
The stablecoin was also embroiled in a debate about whether it was artificially injected into the crypto market to provide liquidity, which was a driving reason behind Bitcoin's bull run to US$20,000.
It was stolen in 2017, prompting the formation of a hard fork.
There was also some debate about Tether's USD backing. Its dollar reserves were meant to be audited in 2017, but that never happened. This audit was designed to guarantee that the cryptocurrency's reserves were managed, but instead, the cryptocurrency and the auditors lost contact.
When New York Attorney General Letitia James realized that Tether's parent firm was concealing an $850 million deficit by dipping into cash reserves in 2019, she launched an investigation. In 2021, it reached an agreement with James, promising to pay around $85 million and stop dealing with New Yorkers. Following this, the stablecoin refused to acknowledge the error, claiming that it merely wished to move on from the situation.
Investing in Tether: Is it a Good Idea?
Stablecoins such as Tether has made it easier to exchange any cryptocurrency for them, as changing a cryptocurrency to cash takes a long period and incurs high transaction fees. There are numerous benefits in this regard, including the creation of liquidity for trading platforms, the addition of versatility and stability to client portfolios, and the creation of no-cost exit possibilities for investors.
Another benefit is that it may be transported anywhere globally for less money and more rapidly than traditional banks and financial organizations. Tether is ideal for making purchases quicker because most people may not always depend on Bitcoin or Ethereum for expenditures due to their fluctuation.
Many people wish to invest in Tether for all of these reasons. However, because it is tethered to the US dollar, it is not a long-term venture that can grow shareholders' money on its own. Still, significant platforms, wallets, and marketplaces will pay you high interest rates to store USDT on their system.
Things to Consider Before Investing
Tether's price is usually consistent at $1. This means it's not the same as investing in traditional cryptocurrency. Let's look at some things to think about before making a purchase.
Stablecoin is pegged to the USD
Tether is a type of cryptocurrency whose value is pegged to the dollar. It is designed to be of equal value, with 1 equalling around $1. It is not a cryptocurrency to buy and retain in the expectation of rising prices, as it is designed to replicate the dollar.
For Purchase, Transfer, or Earning
You can acquire Tether and use it to purchase because transferring money from a bank to a cryptocurrency exchange takes a while. When it comes to transferring funds, it is a good alternative. It can be used to transfer funds between your exchange account and those of others. It doesn't charge any fees for Tether wallets, either. With a few of the cryptocurrencies, to be precise. You can earn interest and lose money at times, but this crypto can't provide you gains and losses at the same time because it's a stablecoin.
How to buy Tether?
Purchasing it is simple; all you need to do is create a digital wallet that supports USDT.
Digital Wallets
Many popular wallets and exchanges accept USDT, including Binance, OKEx, Bittrex (Bitcoin), Kraken (Cryptocurrency), ZB.com (Zerobit), and Poloniex. On the other hand, Omni wallet and Holy Transaction are the most popular crypto wallets for semi-hot storage.
How to Buy Via Binance?
Binance signup is straightforward and requires only an email verification and 2-factor authentication. Your crypto can be exchanged to USDT at Binance after selecting funds and deposits.
After finding your chosen pairs, you can buy USDT and store it in cold/semi-cold wallets or utilize it like normal dollars on a blockchain.
How to Import Funds and Purchase USDT?
Once you have a crypto account on Binance, you may go into advanced mode and select USDT as your currency. After that, you can open the proper pair corresponding to the crypto you entered and buy USDT by clicking on it. Then, on the panel below the graph, you can purchase as much USDT as you want by picking the quantity corresponding to your available crypto amount for the designated crypto.