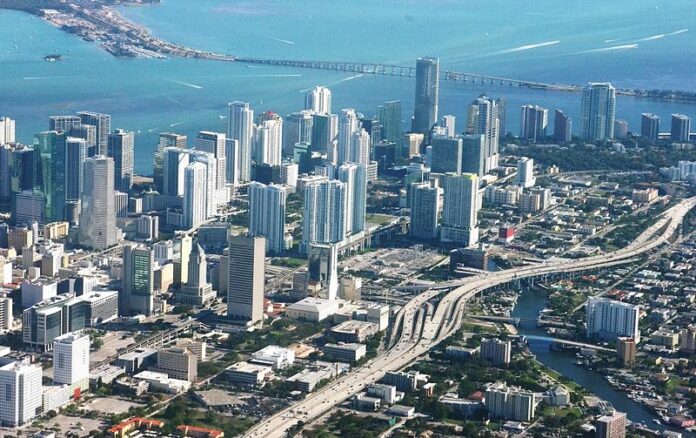 Thanks to its recently launched cryptocurrency, Miami is exploring a new way to fund municipal expenditures.
ICYMI my interview on MiamiCoin w/ @FoxBusiness

✅The revolutionary concept of @mineCityCoins

✅Understanding how it's generated $5M+ for the City

✅How these benefits translate into a better quality of life for Miamians pic.twitter.com/ipewPwBMdw

— Mayor Francis Suarez (@FrancisSuarez) September 20, 2021
MiamiCoin earns 2,000 USD every 10 minutes for the city
In February, Miami mayor Francis Suarez made first advancements to transform the city into a cryptocurrency hub. His plans were further cemented when the municipal cryptocurrency MiamiCoin launched last month with 30% of all mined coins going directly to the city.
In a recent interview with Fox Business, Suarez confirmed that the city receives roughly 2,000 USD every 10 minutes though MiamiCoin. Annualized, this transfers to a revenue of over 100 million USD, although Suarez has been more careful, estimating a yearly revenue of 60 million USD. The money is earmarked for specific projects, such as funding for underprivileged communities, crypto education, and climate change mitigation.
Crypto could revolutionize government funding, says Francis Suarez
In his interview, Suarez stated that MiamiCoin could theoretically abolish Miami's already low tax burden altogether:
It's interesting because it's not an involuntary tax and it's not philanthropy. It's something that is completely different and could revolutionize the way governments are funded in the future.
It is still a long way to go for that though. In 2015, the City of Miami recorded a total tax revenue of roughly 240 million USD. Yet, the move towards municipal coins is a very natural development.
Using cryptographic tokens as a funding vehicle for developing DeFi platforms and other decentralized applications is a tested method and has specially made great advancements over the last year. It should be only a matter of time until this method will be tried on a municipal, or even nationwide scale.