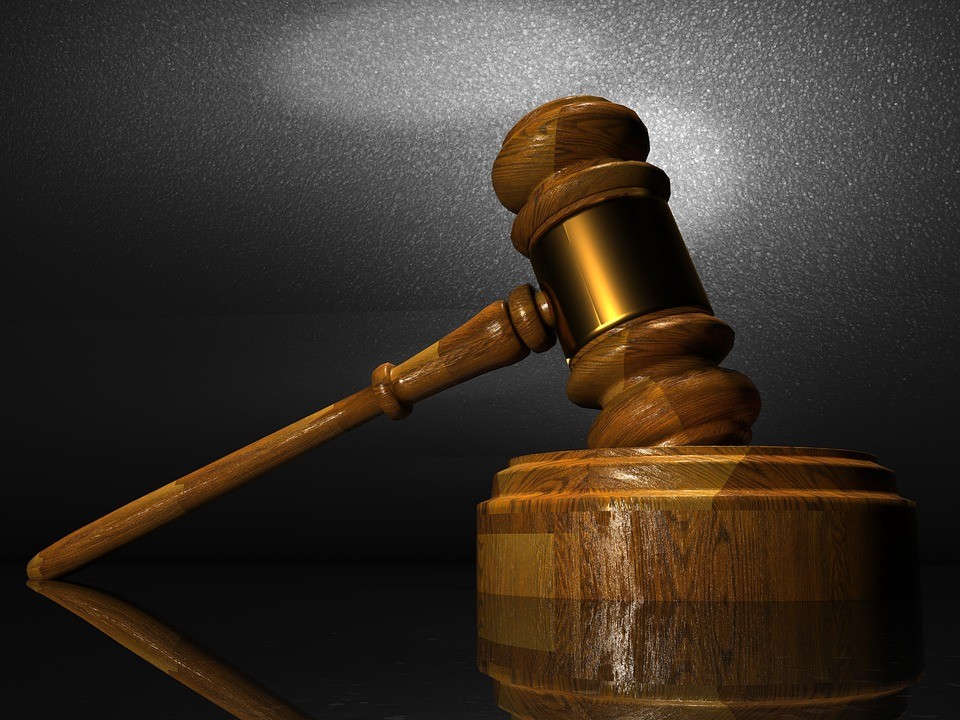 Arizona could soon make history by becoming the first US state to declare Bitcoin and Ethereum as a legal payment option for taxes.
Arizona seems set to become a US leader when it comes to cryptocurrency and ICO regulation. The Arizona State Legislature was recently presented with several bills which seek to address cryptocurrency and ICOs. Two bills, in particular, known as SB1091 and SB1145, deal with regulation when it comes to cryptocurrency income tax payments.
One of these bills was already passed by the Senate Finance Committee last month. The Senate will also be presented with a bill, known as HB2601 to address ICO regulation. This bill's first reading in the House of Representatives will take place on June 2nd, while the second reading has been scheduled for July 2nd.
In an interview with Fox News, the Representative, Jeff Weninger, stated that these bills will confirm to the rest of the US as well as the world that the state of Arizona intends to adopt an attitude that is conducive to supporting the blockchain and FinTech industry. Weninger added that blockchain technology and cryptocurrency will change the world as we know it within the next five to ten years.
Weninger co-sponsored the income tax legislation bill which passed the Finance Committee last month with a 4-3 vote. According to the Representative, this newly-passed law will make it convenient for crypto holders to pay their taxes and remain compliant with tax policies.
A recent study conducted by the University of Cambridge confirmed that there are currently 5.8 million individuals who actively use cryptocurrency wallets. In addition, the prominent Phoenix-based businessman, Jack Biltis, made his stance clear during a recent interview with Fox News when he stated that cryptocurrency is the future.
Biltis' payroll firm enables employees to be paid in Bitcoin, and they have stated that cryptocurrencies will soon replace their current inefficient financial system of traditional banks and ineffective credit cards. According to the businessman, cryptocurrency will offer users a cheap and quick way to navigate their financial means. Biltis has made it clear that he supports the latest bills and that Arizona should encourage the cryptocurrency industry to grow.
Not all Arizona lawmakers are enthusiastic about this idea. For example, Steve Farley, who serves as the Leader of the Arizona State Senate Minority believes that this bill puts Arizonian taxpayers at unreasonable risk due to Bitcoin's volatile nature. Farley added that the bill will put the Arizona state under more strain as they will have to process the cryptocurrency exchanges. Farley maintains that the Arizona state should stick to tax payment in fiat currency, as cryptocurrency payment only benefits a small portion of taxpayers.
However, Biltis has refuted these claims, stating that this reluctance likely stems from a fear of the unknown. Biltis compared this time in the crypto industry to that of the internet during the 1990s, and stated that the true beneficiaries of the crypto industry will be the early adopters of crypto-friendly attitudes and policies.
Most US states have reacted slowly to creating crypto and ICO policies. So far only Tennessee, Kansas, and Montana have demonstrated crypto-friendly attitudes when they confirmed that their residents will not be required to obtain a money transmitter license in order to trade cryptocurrencies. The Bitcoin Market Journal reports that Texas does not require Bitcoin-related companies to obtain a license for operating an exchange for Texas-based customers.
The governor of New Hampshire, John Sununu, approved a bill which exempts New Hampshire locals from registering to participate in the crypto industry, deepening their no-regulation stance when it comes to cryptocurrency.
Arizona will be the first state to offer its citizens crypto tax payments, within the next two years, if the bills are passed.