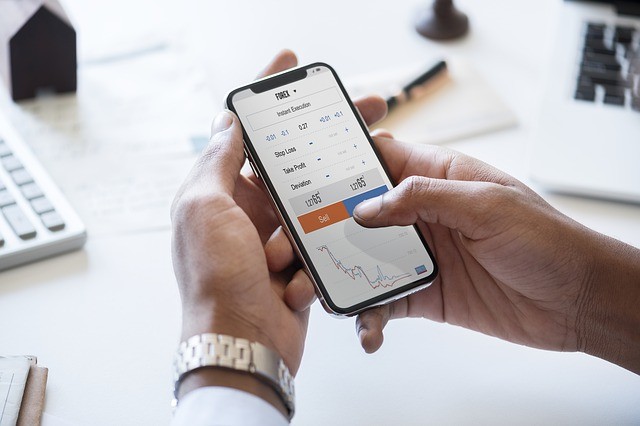 Abra wallet service provider and cryptocurrency exchange announced the launching of a new product that would allow for investments in the stock market, commodities, index, ETFs and more using Bitcoin (BTC) as a payment method. The laughing is considered as quite the novelty, especially with the app allowing people from over 155 countries to join the financial market and make investments in the stock market.
This new product offered by Abra will open up ways for new investors to acquire stocks in huge companies such as Facebook, Apple, Amazon, Google and more, as long as they're listed on Abra. ETFs like Vanguard Growth will also be open for purchase and users will be able to invest on indexes such as Russell 2000, all with Bitcoins (BTC). The investments will require a minimum of $5 worth of BTC, with no fees for trades made during 2019 if you're quick enough to join them.  
Big News: #Stock and #ETF #investing coming to Abra ? Sign up now for early access to secure $0 fees for 2019.

Available in 155 countries
Fractional investing w/$5 minimums
Private and secure

Welcome to the #futureofinvesting, built on #Bitcoin! https://t.co/rvixGS74el

— Abra (@AbraGlobal) February 6, 2019
Abra has merged into its system the Crypto Collateralized Contracts (C3s), a new model that allows Abra users to invest using Bitcoins (BTC), without having to transfer funds from one wallet or exchange to another. The C3s will work similarly to stablecoins, having a stable value attached to the price of action for Bitcoins.
Let's pretend that you decide to invest $1,000 in Apple shares, Abra will place $1,000 worth of Bitcoin pegged against the price of the Apple shares. As the price of Apple goes up or down versus the dollar, Bitcoin will be added to or subtracted from your contract.
Abra Spokesperson
For every investment option purchased through Abra, a new investment contract will be generated which consists of a multi-signature smart contact based on P2Sh scripts, placed on the Bitcoin blockchain.
Bill Barhydt, CEO of Abra commented on their newest service saying that everybody should be able to participate in the stocks market, regardless of where they're located or the amount of money they have to invest, this is the reason why Bitcoin (BTC) exists. As for the reason behind this sudden move, Barhydt admitted Bitcoin (BTC) was reshaping financial markets and that now was the time for real participation into the financial markets and investment opportunities on a global scale.