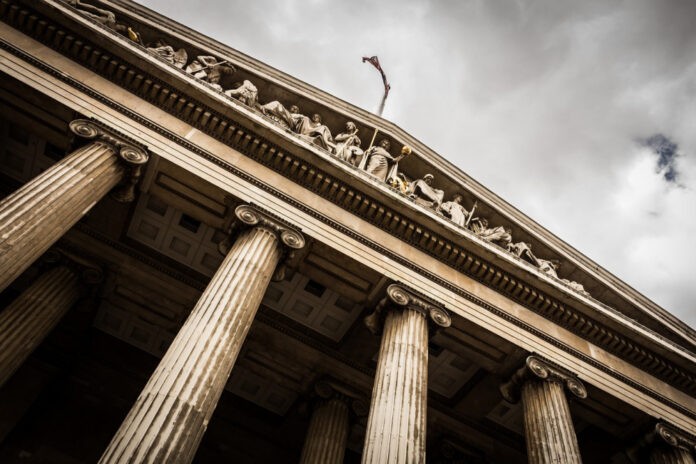 The U.S. Treasury has sanctioned two individuals who laundered over $100 million in stolen crypto from North Korean accounts.

Chinese national Tian Yinyin also attempted to cover his tracks with $1.4 million in purchases of Apple iTunes gift cards.

Money laundered through crypto is still minuscule compared with traditional finance.
The U.S. Department of the Treasury's Office of Foreign Assets (OFAC) sanctioned two Chinese nationals on Monday who were involved in laundering stolen cryptocurrency from an unspecified exchange.
Tian Yinyin and Li Jiadong received over $100 million in stolen funds from accounts controlled by the Democratic Republic of Korea (DPRK).
According to OFAC, the funds were appropriated in two separate hacks in 2018 linked to the North Korean state-sponsored cyber-terrorist organization known as the Lazarus Group.
U.S. Treasury Secretary's Steven Mnuchin:
The North Korean regime has continued its widespread campaign of extensive cyber-attacks on financial institutions to steal funds. The United States will continue to protect the global financial system by holding accountable those who help North Korea engage in cyber-crime.
https://twitter.com/USTreasury/status/1234521393632595969?s=20
Lazarus Group Steals $500 Million's Worth of Crypto in 2019
OFAC claims that, in total, North Korean cyber-criminals stole approximately half a billion dollars worth of crypto in 2019. The Lazarus group pinched $250 Million of that from the unspecified exchange before assigning just under half to the two Chinese nationals to launder.
Aside from exchanging the majority into fiat, Tian also attempted to cover his tracks with purchases of $1.4 million in Apple iTunes gift cards:
The press release does not report any retrieval of stolen funds; however, the U.S.-based sanctions now severely limit the channels through which the funds can be laundered:
As a result of today's action, all property and interests in property of these individuals that are in the United States or in the possession or control of U.S. persons must be blocked and reported to OFAC
Crypto Laundering Miniscule Compared With Traditional Channels
CryptoCoin.News has reported on many crypto laundering cases in recent times. In January, a Russian man who reportedly stole $4 billion's worth of bitcoin was extradited to France.
Despite popular belief, cryptocurrency is still more traceable than the current banking infrastructure. Thanks to blockchain's transparent ledger, criminals are finding it increasingly difficult to "clean" stolen funds.
The U.S. Treasury report nevertheless hinted at their perceived risk of cryptocurrency transactions:
The United States is particularly concerned about platforms that provide anonymous payment and storage functionality without transaction monitoring, suspicious activity reporting, or customer due diligence, among other obligations.
The 2020 Chainalysis Crypto Crime Report reveals that $11.5 billion's worth of cryptocurrency transactions or just 1.1% of total activity was illicit in 2019.
Compare this with an estimated $800 billion – $2 trillion which is laundered through traditional finance every year.