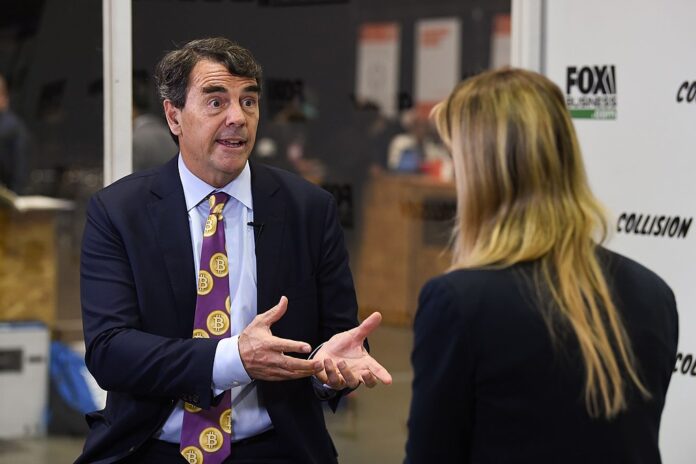 Prominent bitcoin advocate Tim Draper sold stocks 6 months ago and has been accumulating crypto ever since.
The venture capitalist reaffirmed his price target of $250,000 in 2 to 3 years as people move to the better banking system.
Draper did not disclose the amount of his net worth in crypto, but he does admit that it's "a lot".
Billionaire bitcoin bull Tim Draper is all in on crypto. Or at least that's the impression he gave when speaking with CNBC on Monday.
The eccentric venture capitalist admitted that he's been avoiding stocks for at least six months now and accumulating cryptocurrency instead.
I've moved most of my stuff to crypto and bitcoin. I think That's kind of a safe haven now.
The discussion was rather timely as the Dow Jones closed more than 1,000 points lower on the day, providing fuel for Draper's argument against the froth of traditional markets.
Bitcoin to Boom 25x in the Next Three Years
Draper, sporting a fashionable bitcoin tie, became prominent in the space after picking up 30,000 BTC at auction on the cheap in 2014.
At today's price, those holdings would be worth approximately $286 million. It's unlikely that he's stopped accumulating, however. Draper believes the flagship cryptocurrency still has some way to go with its assault on the dollar:
Well I'm still holding to my prediction. I think that bitcoin in 2022 or at the beginning of 2023 will hit $250,000… and I think the reason there is that bitcoin will be the currency of choice.
He makes a note of the rising bank costs around the world, even as interest rates drop to zero and, in many places, turns negative. One report, for example, highlights that 41 German banks are charging negative interest rates, even on small accounts.
That, along with the censorship-resistant and apolitical nature of bitcoin, should continue to drive demand, at least according to him.
Draper Invested Most of His Net Worth in Crypto
Given the lofty target set out by outspoken investor, CNBC Squawk Alley anchor Jon Fortt took an opportunity to try and extract the exact amount of Draper's net worth invested in crypto:
I never tell anybody that kind of thing, but a lot of it.
Draper's decision has played out well so far. Bitcoin has rallied some 34% year to date compared with the Dow Jones Industrial Average which turned negative after Monday's bloodbath: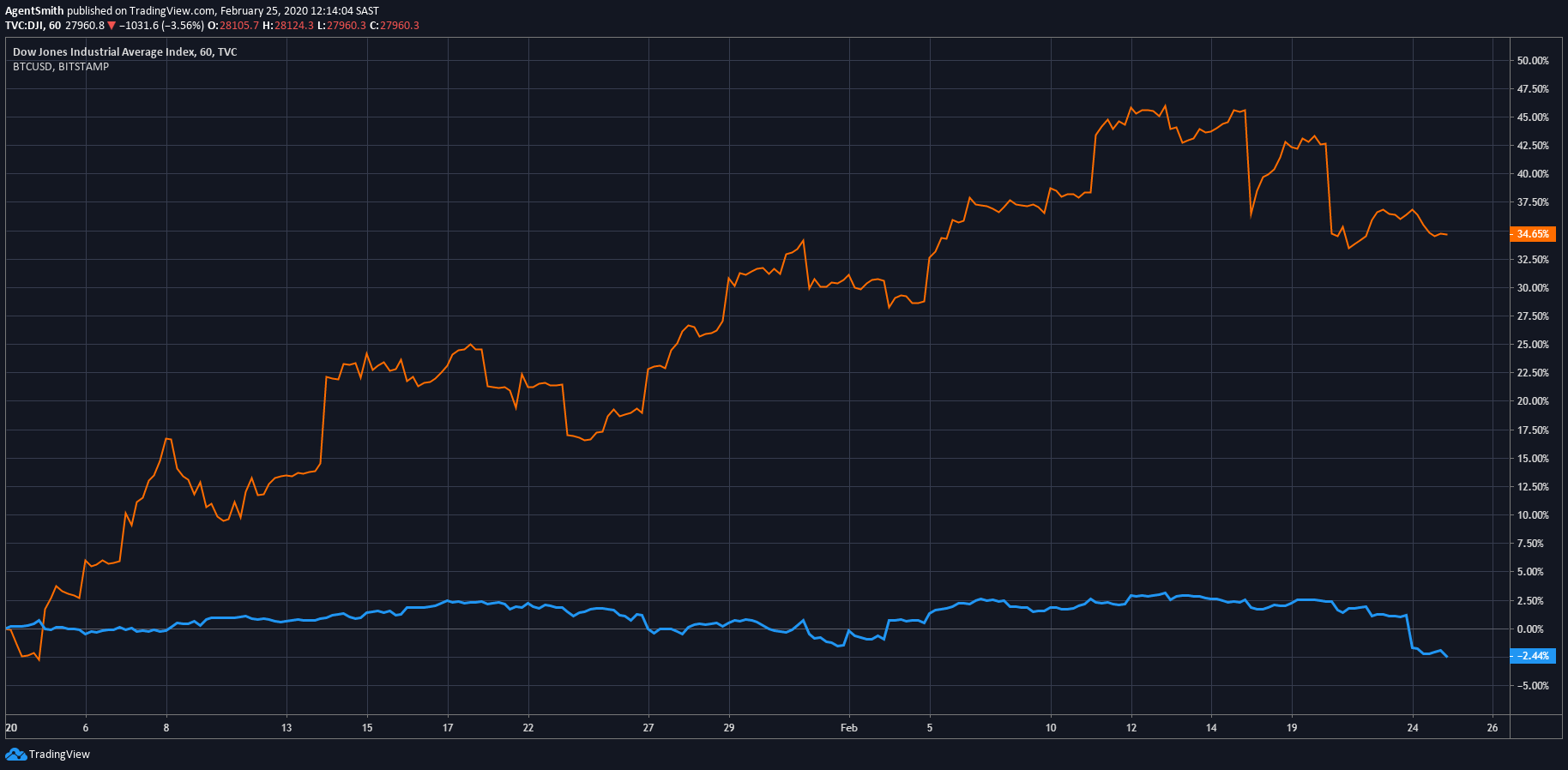 Draper's view runs in complete contrast with fellow billionaire Warren Buffett who continues to bash crypto despite having had dinner with prominent blockchain advocates in January.
Buffett is heavily invested in the current banking system, which is under threat from cryptocurrencies.
Feature image courtesy of Collision Conf.