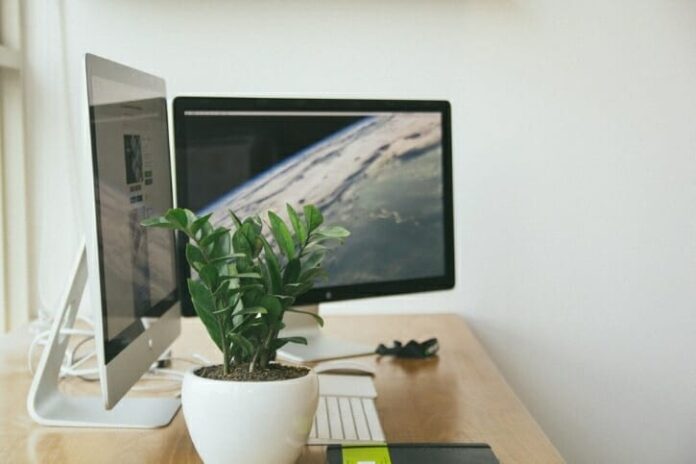 Independent content creators are struggling to cope with the challenges of the online age since the beginning of the digital revolution in the early 1990s. But also content purchasers such as enterprises, marketing agencies, and advertisers face hurdles in reaching their target audiences.
Creatives struggle to monetize their content at acceptable rates. Advertisers battle with fraud and adblockers. Publishers are finding it hard to monetize content through paywalls.
The promise of blockchain
With content marketing spending standing at over $2 billion in Europe alone, the content creation market is a huge one globally. The problem is that the bulk part of the dollars from advertisers and marketers go directly into the coffers of platforms such as Facebook, Instagram, Twitter, YouTube or LinkedIn. Content creators are left with pennies on the Dollar.
Source: Statista
With the emergence of the blockchain and smart contracts, content creators can be rewarded directly for creating content on any online platform. Solutions such as C3C's protocol enable direct advertiser-consumer relationships.
We speak of millions of independent content creators across the world. In the US alone, there were more than 760,000 independent performers, artists and writers in 2013, the last year for which official data is available.
Source: Statista
Many more independent creatives work all over the globe. Every one of them needs reliable and easy ways for getting direct payments or royalties from consumers or advertisers.
Secure and transparent creator rewards

Source: Deloitte
The blockchain's unparalleled transparency level directly impacts content monetization as well. Smart contracts on the blockchain enable seamless content monetization. A smart contract can be subject to further layers of verification and enforcement, thus enabling the introduction of additional measuring, rating and arbitration services. Services like measuring, ratings, and arbitration are not intrinsic for any blockchain, C3C including, but should be provided by an independent and unbiased third party or the smart contract stakeholders themselves.
The model implemented by the C3C blockchain, for instance, creates a direct consumer-to-creator network, replacing intermediaries in the process. Artists, writers, and musicians currently share somewhere from 10% to 20% of all the revenue they make on a particular online platform. The amount goes markedly up when you add other expenditures such as payment processing fees, bank charges and value added taxes. A payment processor, for instance, will take some 3% to 6% of any payment made to a content creator while cryptocurrency payments eliminate these charges.
Creators have full control over content
Blockchain provides complete control not only over the copyright but also empowers creators to price their content dynamically and perform micro-metering activities. Dynamic pricing is among the greatest benefits of blockchain, enabling prices adjusted by demand, advertiser-support, and many more factors.
A report by the World Economic Forum highlights also the broader pricing options originating from micro-metering on the blockchain networks. This is a disruptive application of the blockchain technology where consumers can purchase only a fraction of the content. For example, you can buy only a few seconds of music from a song or purchase only a single paragraph from any written content. This creates an entirely new market for content while introducing a fair and more accurate pricing model for content creators and content consumers alike.
Disrupting the paradigm
The last two decades created a global but unhealthy framework for creating online content and being rewarded for creative work. Issues with copyright, content copying and repurposing, and the proliferation of intermediaries put excessive pressure on the prices for content of any type while preventing creatives from monitoring its performance. Current freelance platforms, for instance, may charge in excess of 20% for creating content while you can find offers from clients looking for quality articles priced as low as $5 or $10 per article. Accepting such an offer is up to the writer but the greater problem remains: he'll get less than $6 for a $10-article once all the platform and transaction fees are applied. And, since no direct contact is established between the content creator and the content purchaser, and no immediate, secure payment is available, the cost of content is going down further.
Blockchain is not an all-encompassing solution and many challenges are still ahead. Nonetheless, content creators will see their work protected and payments made immediately through smart contracts that envisage different content usages and stipulate adjustable price for content while eliminating the middleman. It makes a big difference as the gig economy is taking the world by storm and a good number of all freelancers are engaged in content creation activities of various kinds.
Some 57.3 million people are freelancing in 2017 in the US alone and this makes for 36 percent of the workforce. Only a fraction of them is able to cope without the intermediaries and all the associated costs. The blockchain, however, can help them accomplish a whole new level of content creation services where creatives have the freedom and independence to price their work in a fair and flexible manner while having direct relationships with consumers and advertisers through the means of smart contracts that the blockchain network finalizes immediately.