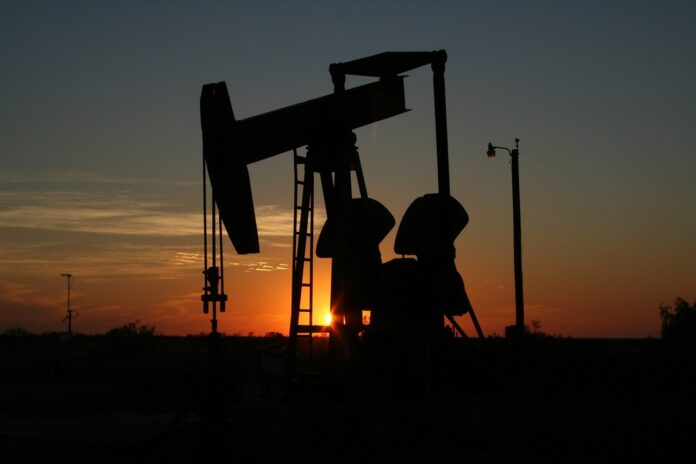 A break-down in oil supply negotiations over the weekend has resulted in market turmoil on Monday morning.

Bitcoin, too, has fallen to a multi-week low thus far invalidating many claims that it acts as a safe-haven asset.

U.S. bonds are near historic lows and are acting as one of the only actual safe-haven plays.
Arguments in favor of Bitcoin's ability to act as a safe haven were somewhat put to bed on Monday morning after markets across the world tumbled from the weekend oil shock.
Crypto's so-called "digital gold" fell to a fresh multi-week low below $7,790 a coin even as oil futures slid more than 20% to start the week.
Supply negotiations broke down between Russia and leading OPEC member Saudi Arabia on Saturday, causing the middle-eastern nation to spark an all-out price war.
Oil's historic tumble, illustrated in in 7 charts https://t.co/kFNnwdnNVW pic.twitter.com/BeOawrp6U0

— Bloomberg (@business) March 9, 2020
Equity markets followed suit in the carnage as several European indices registered double-digit losses.
Investors piled into bonds, yet even history's most valued safe-haven play, gold, was flat by midday.
Bitcoin as Safe-Haven or Non-Correlated Asset?
The sea of red flowing across trading screens everywhere resumed long-standing debates around bitcoin's correlation with other financial assets.
Some analysts like Morgan Creek Digital's Anthony Pompliano have consistently reinforced the idea that the leading cryptocurrency is not correlated.
Others like the host of CNBC's famous Crypto Trader, Ran Neuner, argue that bitcoin appears tightly coupled with significant indices like the Dow:
Just because some keep saying it doesn't mean BTC is a non correlated asset.

Correlation is measured over time. To be accurate it must be measured in good & bad markets. We have been in a bull run since 2010 & this is the first real turmoil.BTC has been highly correlated so far pic.twitter.com/ByBRy6q8bE

— Ran Neuner (@cryptomanran) March 8, 2020
Anti-crypto publication Alphavile quickly pounced on the observation dismissing the notion that bitcoin was ever, in fact, a safe haven asset.
Both bitcoin and gold stole the show in January when it appeared that this new safe-haven asset had made its way to the scene with the emergence of the Coronavirus.
Back then, only 5,000 cases of the novel flu were officially confirmed. Now there are more than 100,000 cases confirmed worldwide.
Add to that a rocky 2020 start for equities and a surprise weekend oil shock, and you get a cocktail of risks that should theoretically boost risk-off assets like gold and bitcoin.
Bonds the Only Clear Winner As Investors Panic
The spat between Saudi Arabia and Russia spells bad news for a world economy already teetering on the brink of recession.
The only clear winner on the day was Bonds as U.S. Treasuries plummeted to all-time lows.
Technically speaking, gold and bitcoin are acting as safe-havens since both are up roughly 10% year-to-date; however, that wasn't enough reason to sway the most passionate of gold bugs:
Bitcoin was created after the 2008 financial crisis and hodlers always assumed that it would be the safe-haven of choice during the next. Looks like they assumed wrong. If #Bitcoin is not a currency, not a store of value, and not a safe haven, then what is it and why own it?

— Peter Schiff (@PeterSchiff) March 9, 2020
It's still early days if this is indeed the bear market many have been waiting for.
Only time will reveal whether bitcoin can withstand the pressures of its highly touted "digital gold" status.