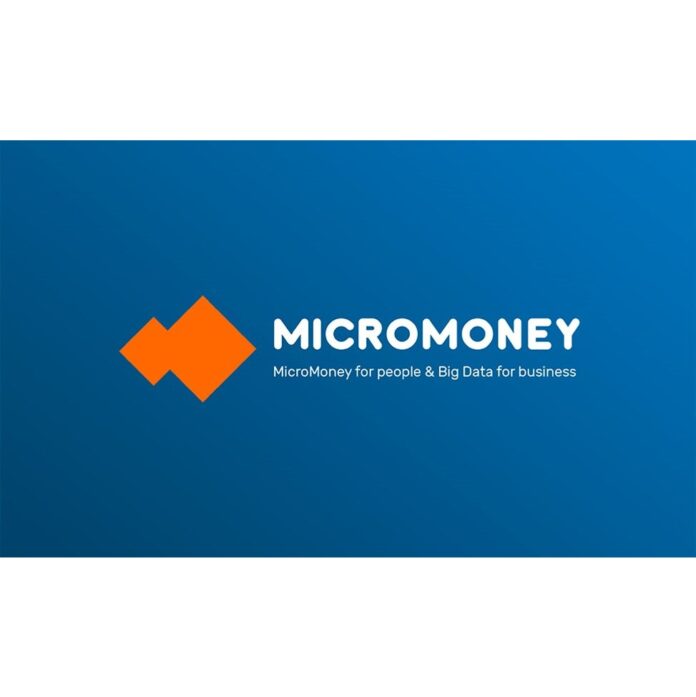 These articles are NOT any form of advice or recommendation. This post is an ICO review stating key points and facts about this ICO by MicroMoney.
Project Brief
The concept is essentially a microfinance ecosystem that offers a variety of micro (very small) loans to locations with little if no access to traditional banking institutions. Their technology will be a  decentralized Open Source Credit & Big Data Bureau on the Blockchain. They will provide individuals and SMEs with "short-term loans as the best solution for their financial needs". The also looking to develop risk scoring data analytics powered by artificial neural network.
The ICO
ICO Coin Name: AMM
Total Tokens: 60,000,000 AMM
Soft cap: $1 million
Hard Cap: $30 million
Initial token rate: $1  per 1AMM
There seem to be a lot of potential uses for the MicroMoney Tokens. It will primarily be used as a fuel for the platform ecosystem, whereby all customers will require the tokens to do anything on the platform.
There are more features you can use the token for. Some of the features include:
Access to advanced features in the platform.

Encouragement and reward system for good and bad loan repayments.

Tokens for data sharing. This increases the client digital reputation.

Tokens as collateral for securing lower loans interest rates.

Banks, financial institutions, insurance companies etc. can gain access to the credit history and personalised data, as well as access to artificial neural network scoring system.

An "in-game" token for participants who get rewarded for performing certain tasks.
There is also the Partnership Program. There are types of partners that range from Exclusive to Junior and Standard partners, all depending on a number of tokens you hold.
At the moment you can buy the tokens through the ICO and once they are sold and distributed you will be able to buy more or sell, in designated cryptocurrency exchanges.
Team
The biggest team I've seen on any of the reviews so far. The business was established in 2015. They already have a well run and managed organization.
There are seventeen main team members with two co-founders, Sai Hnin Aung (COO) and Anton Dzyatkovskiy (CIO). The rest of the team is distributed throughout Asia with one of the teams in Nigeria. The job positions seem to be fairly balanced between developers and soft positions like PR and Operations. All the management team seem to have impressive Financial backgrounds, which is essential to this specific ecosystem.
The list of Advisors is good and perhaps too many. There are twenty-three advisors ranging from many different backgrounds but most are in the blockchain space.  
MVP
MicroMoney already has a commercial product and over 95000 unique users in their database (from the website). A lot of work has been done on the business plans, financial projections and market entry strategies.
As for product development, they do have an app you can download and use for money loans but it doesn't seem to work for many users.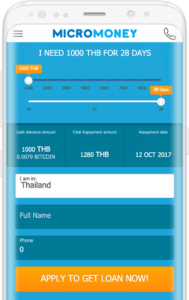 Intellectual Property
They are proudly announcing that their open-source platform can be downloaded from Github (click HERE for link).
There are some downloadable repositories but most are related to the website and PDF documents. There Github is not very active, except for the website development.
Whitepaper
The whitepaper is very comprehensive. Their explanation of the Token features is well detailed. They don't hold back on anything. They also have bios on every member of the team. You can also find more documents on the Github profile explaining the financial projections, reports and a Howey test that they scored 40 points on.
One thing, they might need a better explanation on is the Franchise model, this is essential for the potential partners?
Like the website, there are quite a lot of spelling mistakes and misplaced wordings.
Milestone
One of the most comprehensive milestones I've seen so far. They have a roadmap on the website that explains their intentions for the investments. They have in the whitepaper Core Milestones that shows a timetable of the money raised and how it's used.
There is also separate expansion plans documents in their Github and website for every country they are looking to enter.
Value Proposition
Most of the exciting aspects of the business model is to utilise the tokens to generate database attractive to the financial institutes who still need to tap into so called 2 billion unbanked people.
On the other hand there are strong incentives for the users to share their data and lucrative rewards for the token holders with multiple partnership opportunities.
Legal Entity
They established a legal entity in every country they are expanding to. Currently they are legally setup practically under the general name of MicroMoney in the following countries:
201706086N, incorporated in the Republic of Singapore

778(FC)/2016-2017(YGN), Incorporated in the Republic of the Union of Myanmar

PV 125990, incorporated in the Democratic Socialist Republic of Sri Lanka

0105560121681 incorporated in Thailand
There might be more incorporations when they enter the other mentioned countries they addressed in their whitepaper.
Website Quality
At first glance they website looked like it had a quality presence and smooth landing page. The more you read on the website you realise the abundance of spelling mistakes. The font choice is debatable and the user interface is a little erratic, but all in all a good website.
Of course, security is key and the website is SSL certificate secured by Cloudfare who is what seems to be the website host as well.
Most of the LinkedIn profile links are diverting to an error page. Something that needs rectifying for sure.
Social presence
They all do have links to LinkedIn profile but not all work. At least the Senior management does.
Here are some statistics on their social media during the post of this article:
Twitter (171,000) huge!, LinkedIn (492), Telegram (4969), Medium (413). All in all, they have a big social presence, maybe due to their original microloans business.
Bottom line
MicroMoney does not seem like a fake concept (even with contrary comments about their app in the Play Store) the company does not seem to have any transparency on their current business finances, at least I found nothing. Micro finances, and to be more exact, instant loans are a sometimes looked at negatively due to their very high interest repayment rates.  They want to tackle that with the tokens and an awards system along with other means. They are obviously taking advantage of their micro lending business to leverage their exposure for the ICO, which is working. There are a lot of administrative work that needs to be done so they look more professional.