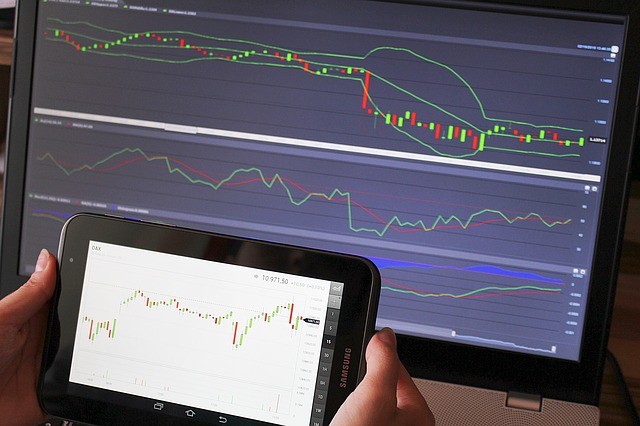 Cryptocurrencies. One word to rule them all. The term evokes a raft of emotions that range from fear to excitement, and borderline hysteria in some cases.
Crypto trading is almost like responding to the call of the wild. Raw, alluring, and volatile like Nature itself.
But trading needs a dedicated framework, and there are plenty of ways out there to buy and sell your crypto assets.
Crypto exchanges are online digital platforms where people can trade cryptocurrencies for other cryptocurrencies, or 'normal' (fiat) money. Think of these entities as the equivalent to the currency exchange booths that you see at airports everywhere.
There are a lot of crypto exchange platforms online today, each with their own quirks and caveats. Some allow the user to exchange crypto assets for fiat money, others don't, some offer custodianship services, etc..
Here's a list of the 10 top crypto exchanges, in no particular order, and while most exchanges fulfill the basic function of exchanging cryptocurrencies, you are encouraged to exercise your own due diligence and do your research before choosing one over the other.
Top 10 Crypto Exchanges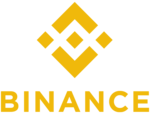 Binance – This exchange opened its online doors to the public in 2017, and quickly established itself as a market leader through robust management and the clever use of Binance Coin (BNB), a native utility token. Binance's ICO, launched in July of 2017, saw the company raise an astonishing $15m in capital. As of today, Binance is considered the largest exchange and processes more than $5 billion worth in cryptos on a daily basis.
BitMEX – BitMEX is the result of the collaborative effort of three people,  Ben Delo, Samuel Reed, and Arthur Hayes. The platform went online in 2014. As of today, BitMEX could boast of a 24-hour trade volume of about $2.8 billion. BitMEX made crypto history in the UK as Delo would go on to become the youngest self-made billionaire in the UK, at the age of 34.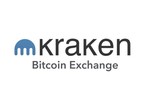 Kraken – According to Scandinavian folklore, a Kraken is a mythical sea monster that dwells in the waters around Norway and Greenland. Described as a gigantic octopus-like creature, the most likely reality is that sailors from ancient times encountered giant squids (which may indeed grow up to 15 meters), and their imagination and thirst for crafting legendary tales did the rest.
The crypto world is no stranger to tales of woe, of course, and Kraken the crypto exchange has seen its fair share of controversy after suffering DDoS attacks, a longer-than-expected maintenance downtime that spooked investors, and a probe by the New York Attorney General's Office.
Kraken rose to prominence after the demise of the well-publicized demise of Mt. Gox, as Kraken assisted in processing claims brought forward by 127,000 Mt. Gox creditors.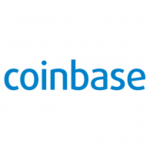 Coinbase – Founded back in 2012, Coinbase is one of the longest-operating crypto exchanges. Coinbase is often referred to as 'beginner-friendly', making it a popular choice among first-time investors.
Coinbase supports various cryptocurrencies, but it depends on which country you're registered from.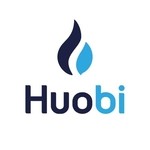 Huobi – Huobi started life in China back in 2013, and soon received a number of angel investments and other capital investments. Huobi reached a trading volume of more than 30bn yuan late in 2013, making it the largest digital asset trading platform in China by far.
Huobi moved its operations out of China in 2017 after the country's blanket ban on bitcoin exchanges and ICOs. The company is now based in Singapore and handles a daily trade volume of more than $3.7 billion worth in crypto.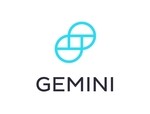 Gemini – The brainchild of Cameron and Tyler Winklevoss, two American twin brothers, the Gemini exchange is a relative newcomer, having only come online in 2014. Nevertheless, Gemini achieved to world's first: It became the first ether-licensed ether exchange in 2016, and the world's first licensed Zcash exchange in 2018.
The Gemini exchange is based in New York. Customers can avail of crypto to fiat payments, and also BTC/ETH trading.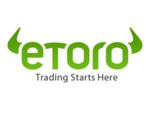 eToro – The first iteration of the eToro platform was launched as far back as 2007. eToro originally branded itself as a 'social trading and investment platform', but it has evolved through innovation and the constant introduction of new features like WebTrader and Visual FX. Today, eToro caters for about 140 million users worldwide.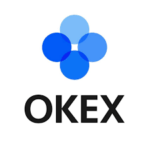 OKEx – Founded in 2013, OKEx is a Malta-based cryptocurrency exchange that provides hundreds of token & futures trading pairs to help traders optimize their strategy. The crypto exchange serves millions of users in over 100 countries. In May 2018, the exchange made history after becoming the world's largest cryptocurrency exchange by reported turnover at the time. Today, OKEx processes more than $2.9 billion in daily trades. 
Upbit – This South Korean crypto exchange launched on October 24, 2017, with the help of a partnership with American cryptocurrency exchange Bittrex. Sirgoo Lee was named CEO of Dunamu, Upbit's parent company, on December 21, 2017, with Dunamu founder and CEO Chi-hyung Song assuming the role of Chairman. Just 2 months after its launch, Upbit made history by becoming the largest cryptocurrency exchange according to its 24-hour trading volume.
Unfortunately, the exchange went through a massive scandal in 2018 after its offices were raided as part of a fraud probe. Officials from the company were also indicted after allegedly making fake orders for the exchange.
Upbit also received a certification from Korea's Internet and Security Agency for Information Security Management System (ISMS), and the International Organization for Standardization (ISO) for information security (ISO 27001), cloud security (ISO 27017) and cloud privacy (ISO 27018).
Regardless of its impressive security measures, Upbit was also a victim of a massive hack in 2019, where it lost over $48 million worth in Ether after being hacked by an unknown group. Today, Upbit processesmorethan$10 million worth in crypto.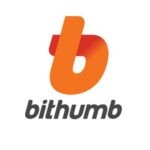 Bithump – Once considered one of the biggest cryptocurrency exchanges, this South Kore-based exchange has had lot of drama through the last years. In 2017, hackers were able to obtain valuable information about employee's data that compromised the security of the exchange. In 2018, the exchange was raided by the government for alleged tax evasion, paying over $28 million back in taxes. This same year, the exchange was hacked and lost over $30 million worth in cryptos. The company was again hacked in 2019 and lost over $20 million worth in EOS and XRP, claiming it was an inside job rather than another security breach. 
By mid-2019, Bithumb announced a net loss of more than $180 million, blaming the loss on the sharp decline of cryptos and reduced trading volume. Despite this, the company still reports more than $270 million in daily trading volume.