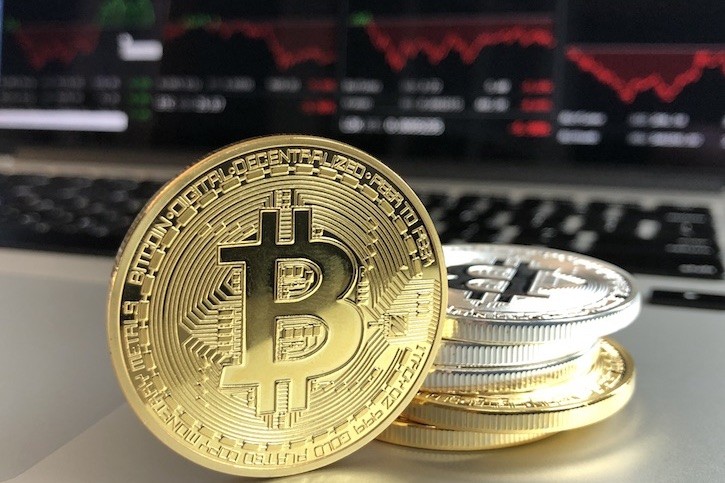 The cryptocurrency market is volatile and there are cases of cryptocurrencies and tokens varying up to more than 50% of their value in just one day.
https://twitter.com/charliebilello/status/963409137546776576
Variations are mainly due to press announcements and news generated on websites and social networks, these include:
To keep informed of price variations, there are solutions which can be used to stay informed of cryptocurrencies prices variations:
Mobile apps
They are a good tool to have at hand the information of price variations and create alerts if necessary. The applications that you can use which are available for both iOS and Android operating systems are:
Coin Stats: access to analytical market and price data on more than 1,000 cryptocurrencies, social check impact and news of each coin, it also allows you to set the ticker for your chosen coins.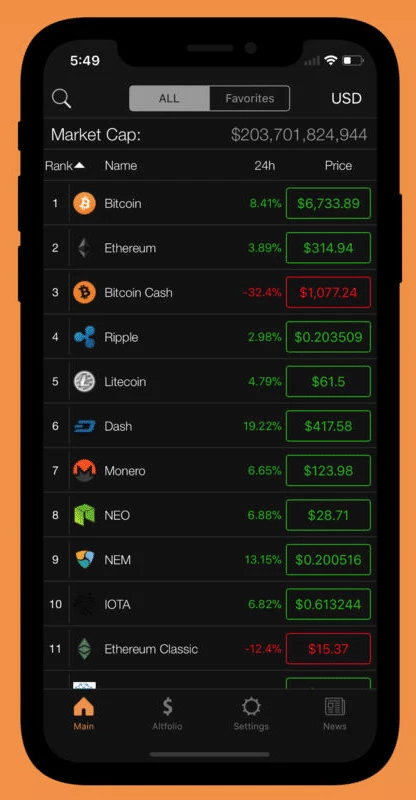 (Coin Stats Mobile App, source: itunes.apple.com)
Tabtrader: it's a ticker for cryptocurrencies of the most important exchange platforms such as GDAX, Binance and Kraken, without advertising and with personalized notifications.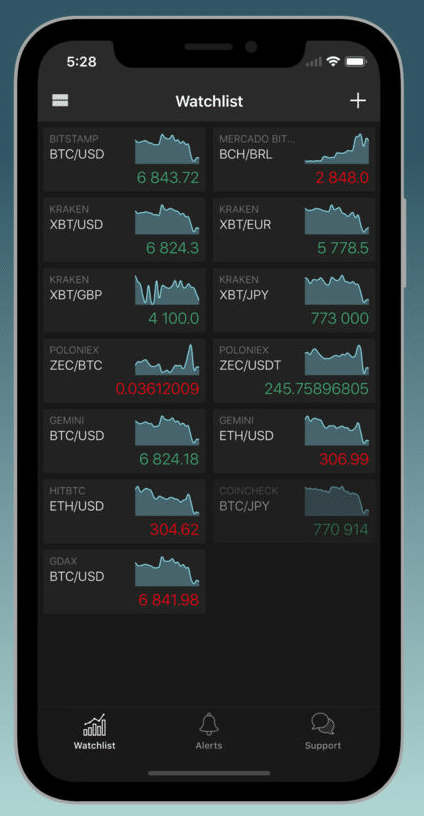 (Tabtrader Mobile App, source:  itunes.apple.com)
Bitcoin Ticker: simple and easy to monitor the price of the main cryptocurrencies like Bitcoin and Ethereum with respect to FIAT. You can create alerts and access relevant news of Bitcoin.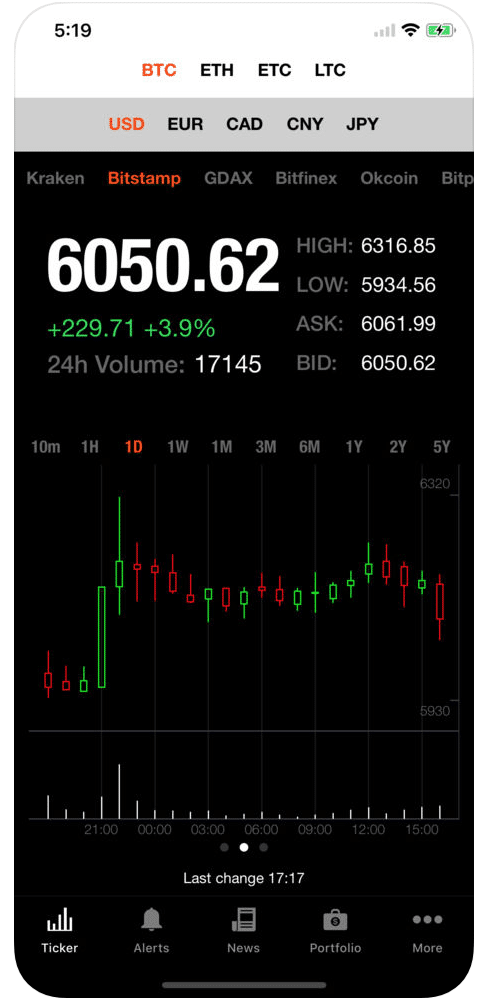 (Tabtrader Mobile App, source:  itunes.apple.com)
Websites
Through the browser websites, there are multiple tools where we can trace the price of cryptocurrencies. The ones that can help you the most are:
Coinmarketcap: is the most popular in the world, occupying the number 1 position in its category and the number 182 of most visited sites in the world. It shows almost all the cryptocurrencies and tokens that exist in the market and its price index is kept reliable as it compares the price and volume of the most important exchanges in the world.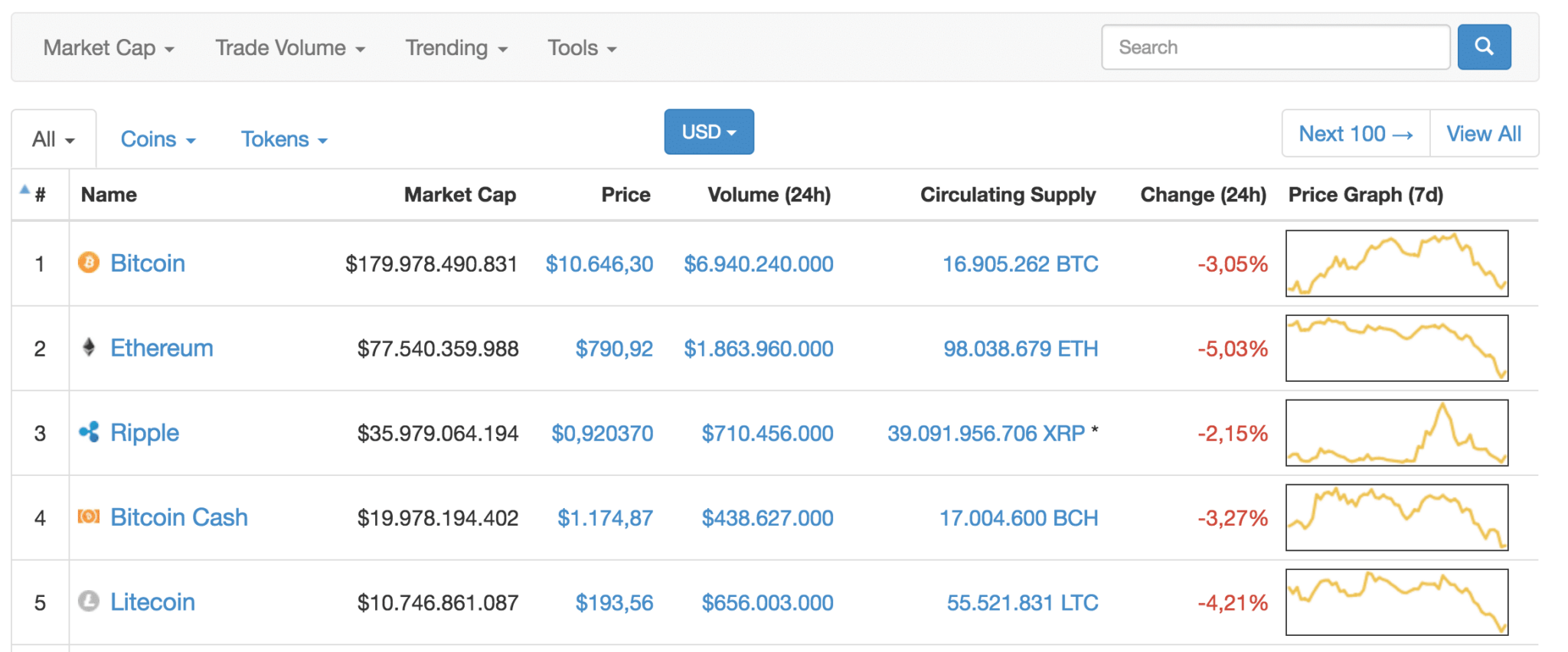 (Coinmarketcap top 5 coins, source: coinmarketcap.com)
Coin360: is a very useful tool since it gives us on one screen a panorama of the whole market of cryptocurrencies with squares whose size represents their proportion in the market and their color, which represents the positive or negative variations in the price.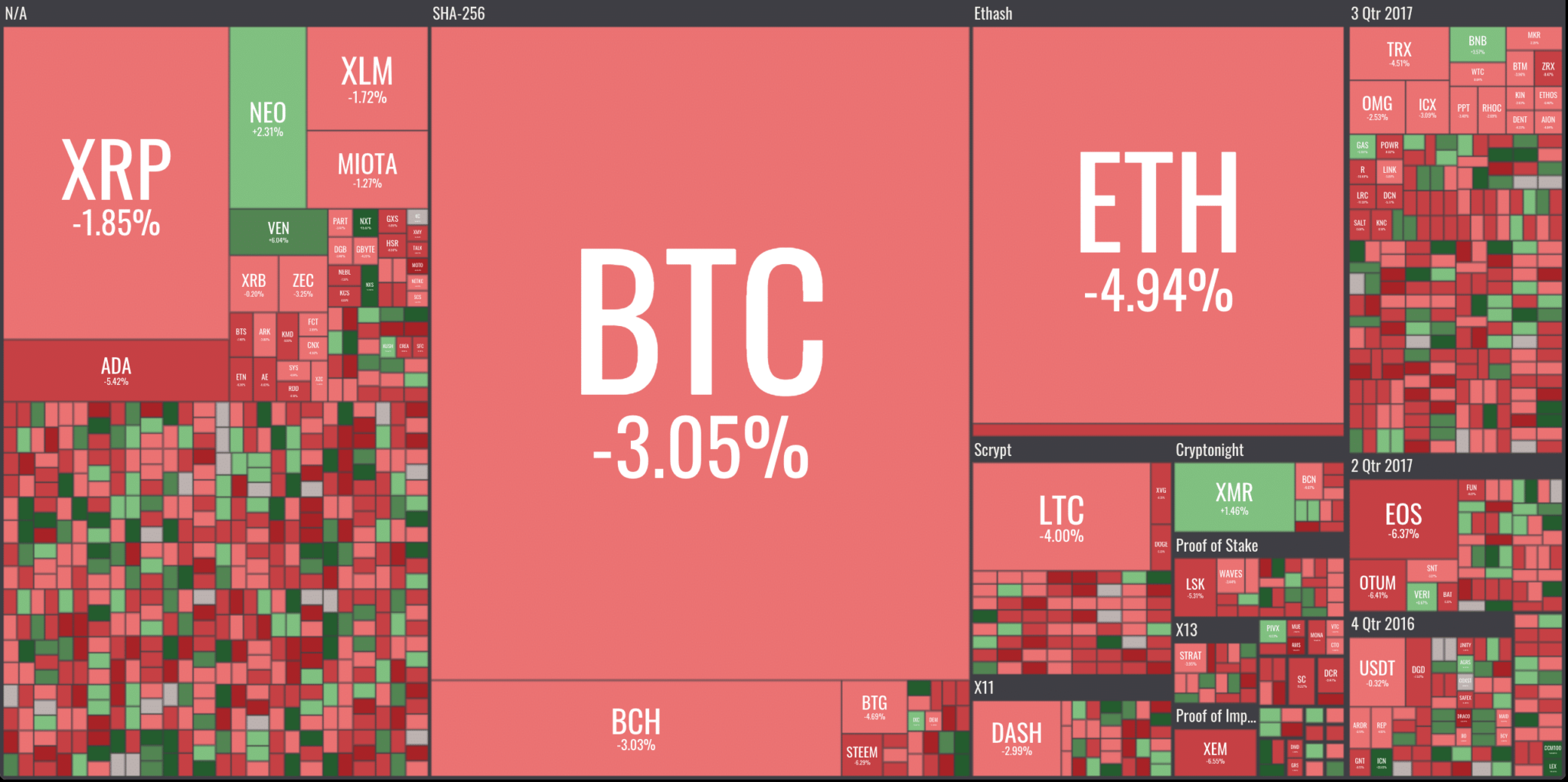 (Coin360 cryptocurrency market visualization, source: coin360.io)
Investing: a platform of stocks markets which has included cryptocurrencies in their database. Although it does not specialize in the cryptocurrency market, it is still useful because you can access the price variations of the most important cryptocurrencies in different time intervals: daily, weekly or monthly.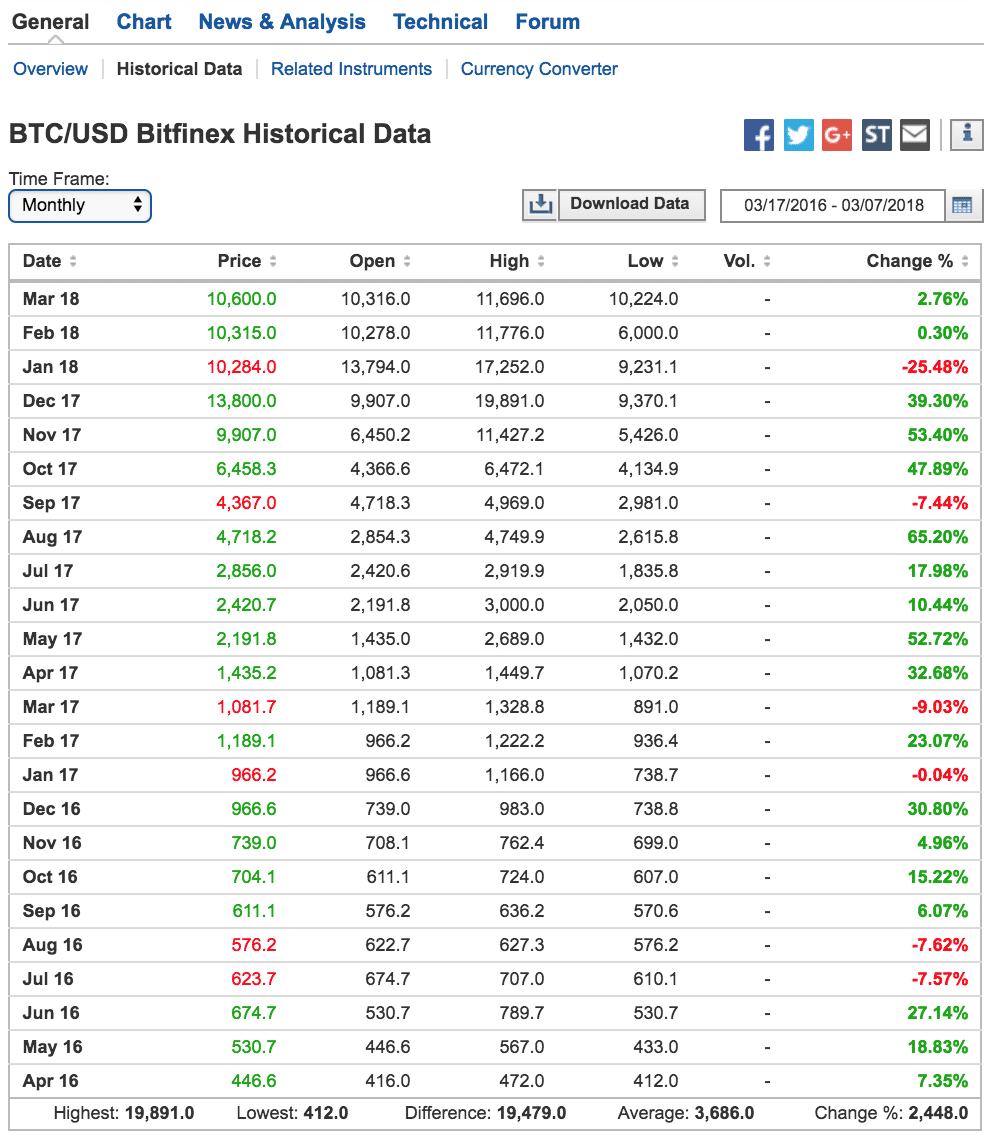 (Bitcoin monthly price index, source: investing.com)
Exchange
Of course, the exchange is where the cryptocurrency market prices are decided. The exchanges that have an easy access price monitors without any need to create an account are:
Poloniex: in their market box you can easily see the cryptocurrencies prices compared with USDT, Ethereum, Monero and Bitcoin.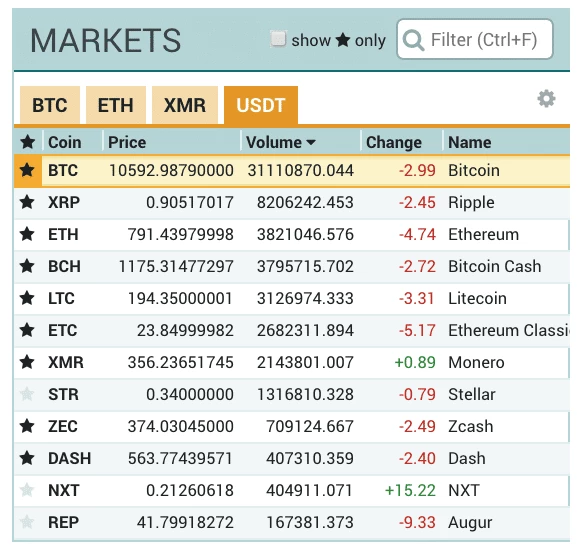 (Poloniex USDT market prices, source: poloniex.com)
Bittrex: one of the main exchanges which works with a large amount of cryptocurrencies. On their homepage, click on Markets and it's possible to have the information of all cryptocurrency prices that are traded in this platform.

(Bittrex cryptocurrency markets, source: Bittrex.com)
Of course, you should always be informed of the latest news from the Blockchain Industry, so we invite you to subscribe below to our Newsletter and follow us on Twitter.