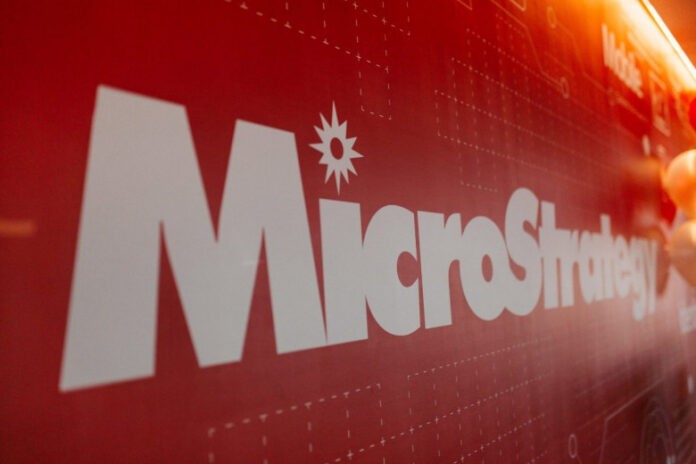 Business intelligence firm, MicroStrategy, revealed plans to buy even more Bitcoin in days to come.
The company, which already owns around 40,824 BTC, aims to purchase over 20,000 more BTC by issuing securities.
In doing so, the firm will raise its BTC holding to $1.19 billion, or approximately 62,000 BTC.
MicroStrategy, the largest business intelligence company in the world, made headlines multiple times in 2020 for massive Bitcoin purchases on its investors' behalf. The company, alongside a few others, was buying BTC faster than the amount that miners could produce and bring to the market.

Now, the company made plans to issue $400 million in securities in order to purchase even more BTC.
MicroStrategy Will Buy Over 20,000 More BTC
According to a press release issued yesterday, December 7th, the company aims to issue $400m in convertible senior notes. These are debt securities that can later be converted into issuing the firm's own shares. It aims to invest the proceeds from the move into Bitcoin.
Based on the leading coin's current price (roughly $19,200), the firm will be able to purchase approximately 20,833 BTC. This would bring its total Bitcoin stash to almost 62,000 units ($1.19 billion).
The company will continue to pay its note-holders a semi-annual interest until December 2025. In the meantime, it will reserve the right to redeem the notes from December 20th, 2023.
MicroStrategy Has a Special Deal for Initial Buyers
The announcement does not stop there. In fact, it notes that the firm may take things even further, and offer up to $60 million more in notes to its initial buyers, within two weeks from the start of the offering.
Of course, after issuing the securities under the Securities Act, Rule 144, they will only be available for qualified institutional investors.
At what point does a securities offering that raises dollars with the purpose of investing in Bitcoin make a publicly listed company to be a listed fund/investment company?

— Gabor Gurbacs (@gaborgurbacs) December 7, 2020
Many have responded to the move since the announcement, including VanEck's CEO, Gabor Gurbacs. Gurbacs noted on Twitter that the offering is more indicative of a digital asset fund, rather than a publicly listed firm.