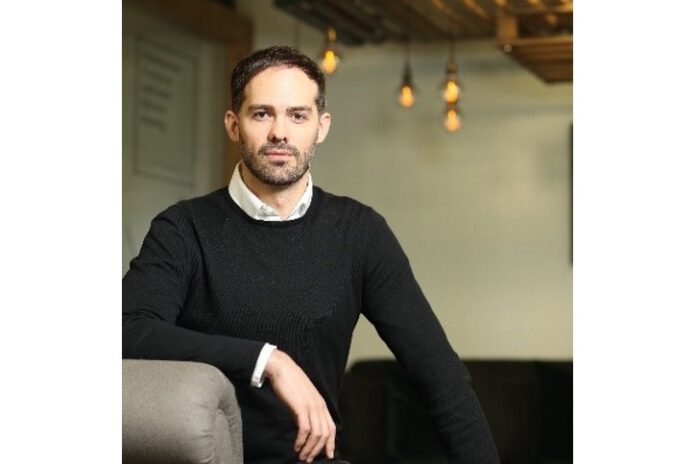 by Anthony Day, COO Deloitte EMEA Blockchain Lab
Consensus, the centerpiece of New York Blockchain Week 2018, will be marked as a significant event in the steady advance of blockchain, as we saw increasing interest, investment and innovation around this transformational technology.
There was controversy even before the opening keynote; Vitalik Buterin boycotted the conference due to a difference of opinion with Coindesk; fake (but amusing) 'protests' could be seen outside the event from a flashmob going by the name of Bankers Against Blockchain; and there were logistical challenges getting 8,000+ people registered and into the main event space, with many missing the opening sessions and demos. Perhaps Consensus could have employed Civic's Zero Knowledge Proof Identity Checker for more than dispensing beer from a vending machine – maybe next year.
Blockchain remains the most talked-about technology in the world today, and for good reason. Last year many cited the challenges of industry and regulator education, scalability, speed, crypto bubbles, and it was encouraging to see most (if not all) of these being addressed in 2018.
Here are the five key learnings I took away from Consensus 2018:
Enterprise is taking blockchain seriously – we heard FedEx, Renault, Linux and others talk enthusiastically about their use of blockchain right now, and Deloitte's global blockchain survey showed 46% of senior execs have blockchain as one of their Top 5 strategic priorities, but see regulation and legacy systems as key challenges.
Blockchain is taking enterprise seriously – Big Tech is focused on enabling faster and better adoption of blockchain. Microsoft announced its Azure Cloud Blockchain Workbench providing pre-configured integration from front to back-end, all on the cloud, and Joe Lubin announced Kaleido, a partnership with Amazon Web Services to allow consortia to launch Blockchains in 'minutes'. As full-stack enablement matures (think Salesforce, Adobe, SAP), this will create space for enterprises and start-ups to focus more on the value proposition and legacy integration, which are both critical to bringing Blockchain live.
Non-technology domains are becoming blockchain SMEs – digital transformation is a multi-disciplinary challenge for any business, and blockchain presents a new lens for what is required by organizations to transform how they create value today. It was impressive to see senior thinkers in domains like legal, tax, supply chain, finance, government and others take the stage and talk credibly about the opportunities and challenges of blockchain and to see a growing community of practice in this space.
The pace of innovation around blockchain usage and enabling technologies remains high – one year ago we heard challenges around adoption, scaling, mobilizing consortia, regulation, and more. This year groups like BigChainDB and Hashgraph are pushing the envelope on performance. IOTA, Streamr and Riddle&Code are combining IoT devices, digital twins, smart contracts and micro-payments to enable new propositions and improve the blockchain business case. More regulators, including most recently the European Parliament, are embracing blockchain as a 'new normal' and the need for appropriate but not constraining regulation.
Stability of key cryptocurrency prices suggests increasing maturity – many were forecasting the 'traditional' NYBCW crypto price spike as thousands of novice execs and attendees download their first crypto wallet and buy in. We didn't see it. In fact, in many cases, we saw a price decline. To me this could be maturing of the day-to-day pricing of crypto as understanding of market factors improves (and seeing through 'hype'), and the price decline may suggest the timely decoupling of blockchain and cryptocurrencies in the eyes of the markets and the general public.
Finally, we saw some sensational headlines surrounding Blockchain Week around celebrity involvement, displays of extravagance at various after parties, and this does add to the 'hype'. However, let's make a clear distinction between press coverage around how highly-profitable cryptocurrency exchanges choose to spend their marketing and events budgets, and justified recognition of the hard work that the developer, technology, start-up, business, public sector and philanthropy communities are putting in to bring blockchain into the mainstream. The former make the headlines, but the latter are truly changing the world.
Contact Anthony here: [email protected]