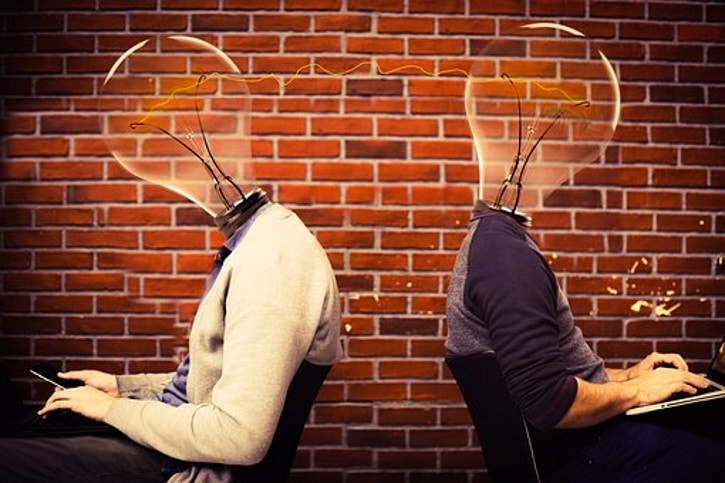 by David Atkinson
From November 2017 through March 2018 I've been collecting insights from my LinkedIn connections, asking them about their ICO experiences. I asked people in different roles covering founders, legal, technical, marketing. Represented here are people from more than 120 projects, from more than 15 countries.
I learned a lot about how to run a great ICO, some of which we have applied at our Holo ICO. What surprised me most about the responses I've received so far is that there is hardly any contradictory advice. Almost all responses fit neatly into eleven categories, with the only tensions being the use of advisors (some advocate some do not) and the use of Telegram channels (some say essential, some useless).
Of all the things I learned from this survey, a few big points came up over and over again:
Know yourself & your product
This point seems so obvious, but it is only 18 months ago that you could publish a slideshow and smart contract, scramble a $2 million raise and watch your ETH grow 100x. The bar is higher now. There is huge competition, there are the frequent rises and falls of Bitcoin and Ether and there is a lot of money and constant chatter. Everyone has an idea of what you should be doing and how you should be communicating. Your community does, your team does, the regulator does, your advisers do, your crypto investors do. But you need to know what you want to achieve and how you want to do it. Remember, you are trying to build a currency or an ecosystem that actually works so make the fundraiser work for the ecosystem you want to build and not the other way around.
What we did best was staying firm on our beliefs and not give in to peer pressure. Jacobo Toll-Messia, Founder & CEO, Hubii
Get your community right 
At the core you need to have a product or service that a lot of people want to build on top of and ultimately use. Nurture this community, be honest with them, keep in regular contact and give them means to communicate. If you can do this then you can survive challenges like bad timing and you don't have to rely on whales to gobble up supply.
What went wrong? The ICO bubble popped, the industry went from 90% of ICOs capping to 90% failing. Thankfully our community was strong enough to pull us through to a successful sale. Nick Saponaro Full Stack Engineer, The Divi Project
Make your big investors happy and build partnerships and relationships with funds. 
An ecosystem may like having whales, institutional investors, lots of small participants,
participation from an existing community as the primary fundraisers.
One of the first things we learned was to make sure you listen to potential investors. They are the people who will become your own marketers and will drive your business forward so making sure they feel they are heard is vital. Nicolle Maltwood, Head of Operations, FundingTec
Make your team work
Crypto-startups can be more distributed, more anarchic, more complex and experience greater uncertainty than most startups given the vagaries of the crypto ecosystem. Many ICOs struggled with communication, building a strong team and creating a team that can last beyond the ICO. This is common to all organizations but not really discussed in the normal ICO wash-ups. Take it seriously and get it right.
I've been part of an ICO team for some weeks but it didn't work really. Basically after the ICO started I've been completely ignored. The founders didn't send any message or communication. Maybe because the ICO didn't collect the expected amount, so they were obliged to downsize the project. I would say that the whole experience was quite negative even if interesting for many reasons. Nicola Marangoni, Senior Consultant, Woodmark Consulting AG.
Product not vision
Gone are the days you can run an ICO off a shitty PowerPoint. The most successful ICOs have a product that exists, that people can play with and ideally with users, not just a vision.
I always recommend people build a product first. I understand the motivation of doing an ICO is to help fund the vision, but that's the kind of behavior securities commissions are literally designed to prevent. Find some initial capital and build a solid and feature-rich first iteration for people to use the token with. Graeme Douglas, CEO BlockCAT Technologies.
Timing is everything
For every quarter when Bitcoin and Altcoins rise and rise there are many more months when regulation changes, there is banking feedback, holiday season, tax notifications, scandals, pump and dumps, general economy, internal infighting, forks, jurisdiction support, all driving down the price of ETH and other coins which reduces crypto activity and makes crypto holders feel stressed and poor.
Launching your ICO through a sustained period of excitement and growth is ideal. How can you find it? Impossible, it's just luck.
Biggest surprise was all the crypto drama, I think we endured two hard forks between BTC and ETH, plus Segwit 2x being canceled. Nick Saponaro Full Stack Engineer, The Divi Project.
Cross your Is and dot your Ts
Whether it is KYC, AML, banking applications, terms and conditions, legal, regulatory, website text, SEC implications, smart contracts, you need to be clear in what you are doing and triple check everything.
Plan plan plan. Get your lawyers over everything. Max out your exposure on socials, be prepared for FUD (it stings)… and stock up on coffee! Good luck. And mind-changing regulatory practices (e.g. KYC/AML, taxes) early, reacting in post is quite time-consuming. Dave Martin, Co-founder and Managing Director Power Ledger.
Crypto is a business not just a movement
It can feel like everybody in the crypto world wants to take your money. 1 ETH for a feature article, 2 ETH to list on an ICO website, tokens for advisors, marketing scams. Be clear about what you want, why you want it and what you are willing to pay. Everything in the crypto world has a price.
What surprised us the most is how greedy some websites/companies are when you are trying to get your ICO listed, or generate some traction around your ICO. We understand that it is a business opportunity for some people, and we have no problem with that, but a lot of them are trying to sell you something at a high price, when they are actually offering nothing at all in exchange. Kevin Konczak, Head of Sales and Marketing SelfPay Co.
Misinformation is so much easier online
Imagine you are waiting to participate in an ICO. You sign up to the whitelist, you join the Telegram and Slack channel. On the day you have messages on Slack, Telegram and email telling you what to do. You have official messages telling you to ignore other messages. Who do you trust? Who do you believe?
When you are alone on your laptop misinformation is the greatest security threat you face.
What went wrong is that, we feel some "competitors" sent some trolls on our social media channels to try and discredit us by crying scam or whatnot, when we are one of the few ICO's with an existing product (understand here, not a development project, but something that works and has been beta-tested, etc…). This was a low blow for us, and we did not foresee that kind of action. Kevin Konczak, Head of Sales and Marketing SelfPay Co.
Find the right forum to build awareness 
Every ICO has a different way of building awareness. It could be conferences, articles, PR, websites, ads. It is critical to know your value, your audience and your message and then pick the right channel for the audience.
You should do as many conferences as you can, and marketing only on specific high profile publications. PR is also important but for it to work you need a big budget and constant pressure. Julien Charrel, Co-Founder & CEO, The Gimli Project.
Sort out security
Please don't get security wrong. There is plenty of information about this elsewhere.
Use Cloudflare for website — the DDOS attacks are real. Taras Semenov, CEO CarTaxi.
Summary
A huge thank you to everybody who participated in the survey. I hope this helps you with your ICO. Best of luck building your product, your community, your fundraising platform, and in getting your ICO mechanics in place.
If you want to share your ICO experience please find me, David Atkinson, on LinkedIn. If you want access to the complete data set, let me know and we can discuss your project and your needs.
Read the full article with complete quotes on medium.
David Atkinson is an entrepreneur, C-Suite leader, advisor, investor and consultant who combines systems thinking, psychology and design thinking with systems, strategy, people and processes. You can find David on medium and linkedin.