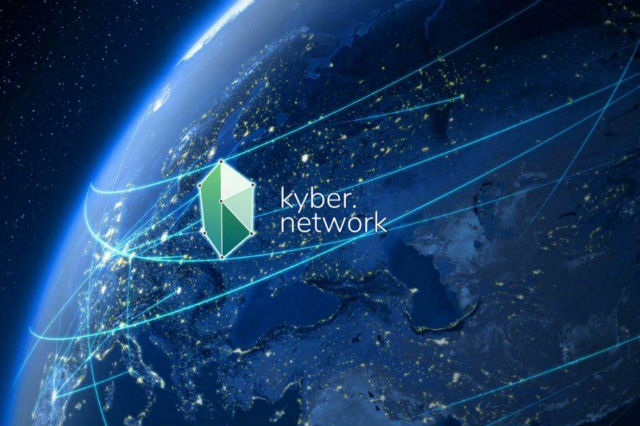 Kyber Network Price Update
Kyber Network's current price, at the time of this writing, is $0.4421 USD, up by approximately 0.87% from the day prior. Kyber Network enters the day 3.67% below its 20 day moving average, but is experiencing its the 2nd straight day up. From another vantage point, note that price has gone up 5 of the past 10 days. And in terms of volume, yesterday's price move ocurred on volume that was 81.45% less than its 7 day average volume.
In terms of an expected trading range, the Bollinger bands on Kyber Network suggest price may bounce between $0.408568 and $0.509342 based on its momentum and volatility over the past 14 days. Price's current proximity to the bottom of the range may make buying an attractive opportunity to traders interested in trading the range.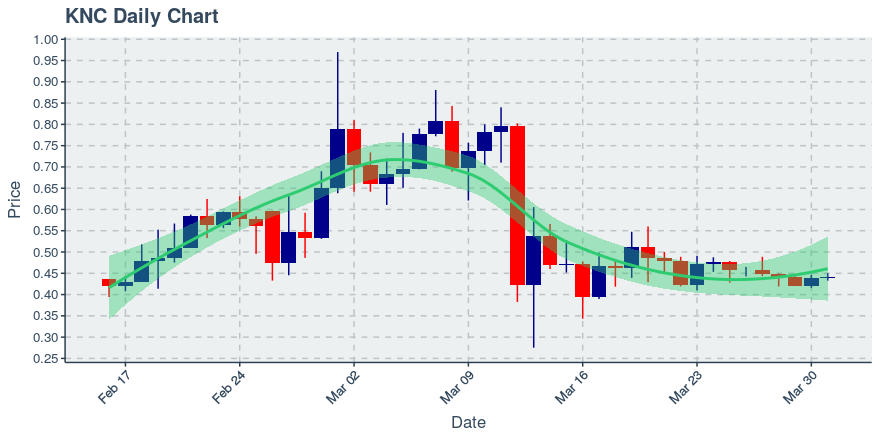 The currency's market cap currently stands at $80 million US dollars.
Straight Off the Chain
Over the past 24 hours, 757 transfers have been added to the blockchain recording transactions amongst holders of Kyber Network. In terms of estimating the number of holders, over the past day the total number of wallets holding Kyber Network has gone up by approximately 69. In terms of recurring usage, we can note that 10,238 wallets have sent or received coins in the past month, while 311 have in the past day.
Observing Kyber Network's Richest Wallets
And in regards to wealth distribution, note that the top 1,000 Kyber Network wallets hold over 108.58% of the token's total money supply. Ownership exceeding 100% is due to the fact that our supply metric is focused just on available supply, and some large owners of Kyber Network have ownership they cannot sell at this time — but may be able to in the future. The percent of the currency that is owned by wallets that are both belonging to exchanges and in the top 1,000 richest wallets of the token comes out to 8.85% of the currency's money supply. The week over week growth rate in the share of the total supply of the top 1,000 wallets has changed by -0.19%; as for the share of the total supply owned by exchange wallets within the top 1,000 wallets, that has changed by -0.13%.
What's Going on Social Media?
If you are interested in following Kyber Network on social media, Twitter, where it has 104,514 following it, may be a good place to start. You can follow Kyber Network on Twitter here.
Article by SixJupiter