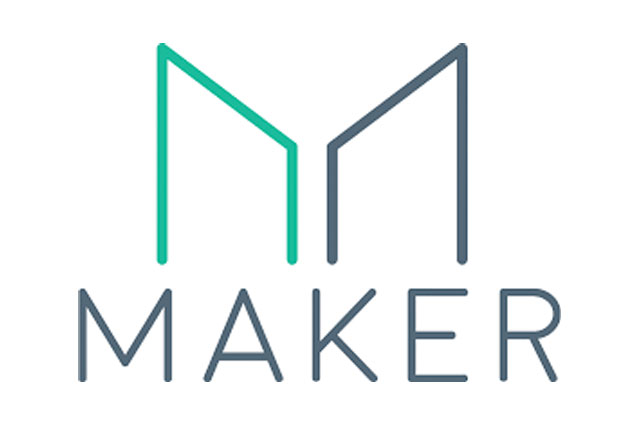 Price Action
Over the past week, Maker saw its price go down by -12.21%. It is below its 20 day moving average by 11.91%, so it's a bit of a ways off. Maker's bullish momentum, determined by its distance from its 20 day moving average, is among the worst compared to other cryptocurrencies, and thus may indicate the coin has swung too far and too fast — and may thus be due for consolidation or a bullish correction. Now when considering volatility, Maker is more prone to sizable price moves than 13% of coins in our index, so this coin might not move much — something traders and investors will certainly want to keep in mind. Looking ahead, if the upcoming week mirrors the volatility of three past three weeks, the price range for Maker in US dollars is expected to be between $655.4581 and $782.3689.
Where to trade Maker (symbol: MKR): Gate, Yobit, DDEX, Ethfinex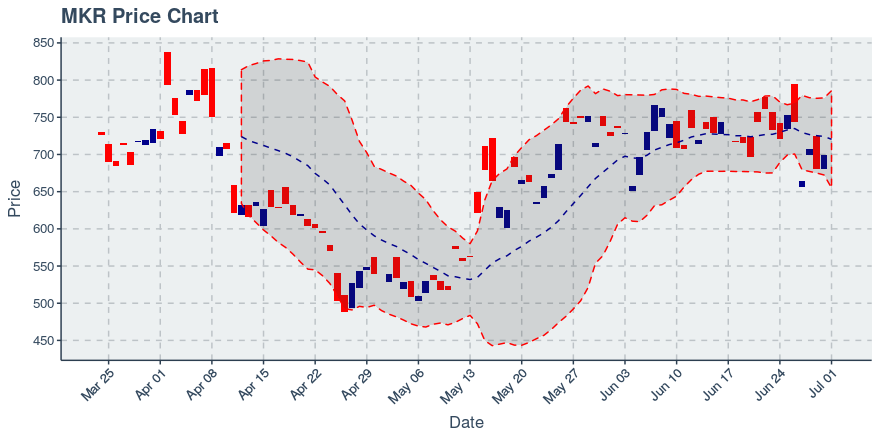 Volume Update
In the week prior, the daily volume for Maker has ranged between 26,353.8 and 402,934.3 currency units. Looking back over past 21 days, the trend in volume does not have a clear direction, while the price trend is clearly down. Maker experienced a turnover rate of about 17.61% over the past week, which means that is the percent of its available money supply that is traded daily. Its turnover rate is more than approximately 84.31% of the cryptocurrencies in our index, so it's far above average and thus a good coin for those interested in active trading or being able to get out of the market if they need to.
Engagement Update
Over the past week, Maker saw its holders go from 12,734 to 12,941, an increase of 1.63%. In terms of blockchain-recorded transactions made by these wallets since their inception, that number changed from 378,008 to 387,580, which translates to growth of 2.53% for the week. The combined engagement growth rate (growth rate in holders plus growth rate in transfers) of Maker is thus at 4.16% which, relatively speaking, is ahead of 72.73% of the cryptocurrencies we're tracking. This growth rate suggests the coin's engagement is growing at an above average rate.
Technology Development Status
Dai currently has 60 public repos on GitHub, with the oldest one clocking in at 3.82 years young. The last recorded update to its public repositories was within the past week which is not bad, as the coin is still being updated routinely. Maker's public repositories collectively have a total of 1036 watchers, which is pretty good, relatively speaking; specifically, that's more than 77 % of the top 100 coins we're looking at. The coin has 108 total outstanding issues across all 60 of its public repositories on GitHub. Its number of watchers, when viewed against its open issues count, is fairly mediocre. We consider the GitHub open issue/watcher ratio as a potential indicator of the healthiness of a coin's software development process, and for Dai we see that its issue/watcher ratio looks healthier than 46% of similar coins in our index.
Maker News and Commentary
We found 3 links over the past week about Maker that we thought were especially worth sharing. Where available, we included a snippet of the article that we thought might be interesting.
Centre and Main: Bold Flavours from a Little Village: Saul Good
This Computer in an Aquarium Looks Cool and St
Where to Buy
You can trade Maker, listed under the symbol MKR, through the following exchanges: Gate, Yobit, DDEX, Ethfinex.
Article by SixJupiter