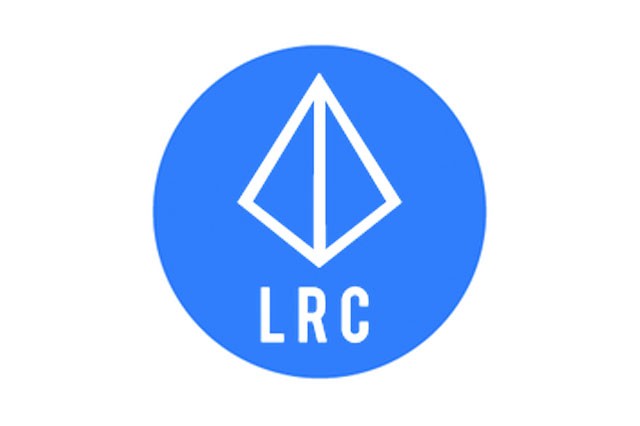 Price Action
Over the past week, Loopring saw its price go down by -6.74%. It is below its 20 day moving average by 1.27%, which is quite close. Loopring's bullish momentum, based on its distance from its 20 day moving average, is pretty far negative compared to the other coins we're covering, and thus may be due for a correction upwards or some kind of a period of low volatility. Regarding volatility, Loopring is more volatile than roughly 40% of coins in our index, so it's volatilty is about what you'd expect for a cryptocurrency in our index. Looking ahead, if the upcoming week mirrors the volatility of three past three weeks, the price range for Loopring in US dollars is expected to be between $0.05882072 and $0.07543828.
Where to trade Loopring (symbol: LRC): Gate, Yobit, Binance, Ethfinex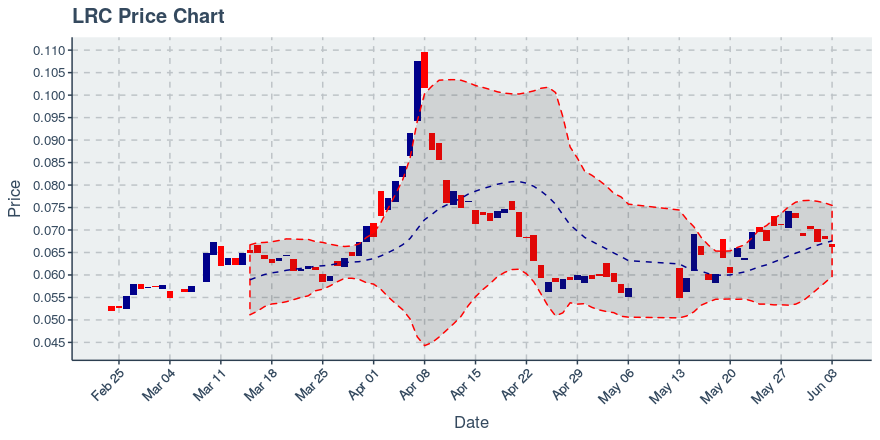 Volume Update
In the week prior, the daily volume for Loopring has ranged between 2,510,797 and 15,629,953 currency units. Looking back over past 21 days, the trend in volume is not clear, though price is marching upwards. Over the past week, Loopring saw its trading turnover — which we define as average daily trading volume divided by circulating supply — register at 0.95%. Its turnover rate is more than approximately 29.47% of the cryptocurrencies in our index, so it's below average, and so there may be some risk that traders/investors have difficulty in getting in and out of positions.
Engagement Update
Over the past week, Loopring saw its holders go from 71,651 to 71,670, an increase of 0.03%. In terms of blockchain-recorded transactions made by these wallets since their inception, that number changed from 511,158 to 511,268, which translates to growth of 0.02% for the week. This translates to a combined engagement growth rate of 0.05% for Loopring — which is higher than 5.26% of the cryptocurrencies we're reporting on. This could indicate that the coin's usage is not growing much at all.
Technology Development Status
Loopring currently has 30 public repositories on GitHub, with the oldest one now 1.95 years young. Its most recent public update was within the past week which is not bad, as the coin is still being updated routinely. Loopring's public repositories collectively have a total of 302 watchers, which is about average compared to other similar coins; that's more than approximately 48 % of coins in its index. The coin has 67 outstanding issues in the backlog awaiting to be addressed by the core development team. In comparison to the number of watchers it has, though, its open issues count is a bit below average, and thus potentially concerning. We view the ratio of open issues on Loopring's GitHub repos relative to the number of developers who follow its repos as a way to quantitatively assess the health of a coin's software development processes, and for Loopring we see that it fares better than only 30% of the coins we group Loopring in.
Loopring News and Commentary
Over the past week, we found one link about Loopring that we thought was particularly interesting. If available, we added an excerpt from the article to help give a taste of what it is about.
Loopring — All you want to know about a novel decentralized cryptocurrenc
Excerpt:
Then this order is directing to both smart contracts on the Loopring network and a series of off-chain relay nodes, ensuring when your order is matched, the funds in your wallet will be exchanged for the traded coins….They are improve protocol 2.X, research and development for Loopring 3.0, side chains and cross chains and explore new trading models….It has shared orders, where the orders can be split across exchanges.
Where to Buy
You can trade Loopring, listed under the symbol LRC, through the following exchanges: Gate, Yobit, Binance, Ethfinex.
Article by SixJupiter