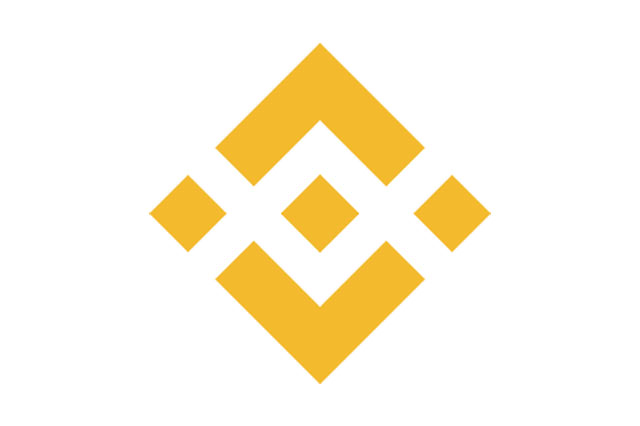 Price Action
In the week prior, the price for Binance Coin went up by 21.53%. It is above its 20 day moving average by 20.93%, so it's a bit of a ways off. Binance Coin's bullish momentum, determined by its distance from its 20 day moving average, is above average relative to our index of cryptocurrencies. Now when considering volatility, Binance Coin is more prone to sizable price moves than 75% of coins in our index, so traders can expect a bit more volatility than usual. If volatility over the past three weeks is any indication of what's to come, we can expect Binance Coin to bounce between 17.3920 and $29.8400 US dollars per coin.
Where to trade Binancecoin (symbol: BNB): Gate, Yobit, Binance, DDEX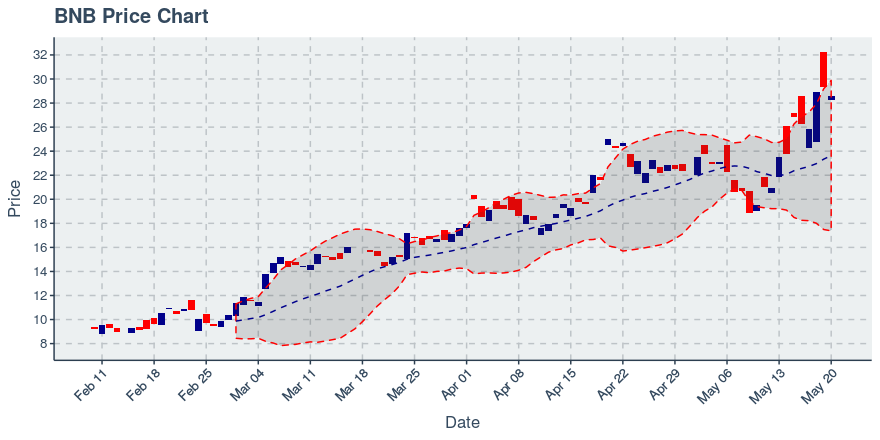 Volume Update
In the span of the preceding 7 days, Binance Coin's daily volume, in terms of its own unit of currency, has fluctuated between 1,499,346 and 8,702,274. Looking back over past 21 days, the trend in both volume and price have clearly been up. Binance Coin experienced a turnover rate of about 4.26% over the past week, which means that is the percent of its available money supply that is traded daily. Its trading turnover percentage is higher than about 62.89% of the coins we're tracking, so it's above average and thus will have enough liquidity for many investors/traders.
Engagement Update
The number of wallets holding Binance Coin went from 317,004 to 316,600 in the past week, marking a change of -0.13%. As for overall transactions, they increased from 814,994 to 820,559 — an increase of 0.68%. This translates to a combined engagement growth rate of 0.55% for Binance Coin — which is higher than 22.86% of the cryptocurrencies we're reporting on. This growth rate suggests its change in engagement is below average, at least on a percentage basis.
Technology Development Status
Binance Coin currently has 17 public repositories on GitHub, with the oldest one now 263 days young. The last recorded update to its public repositories was within the past week which is not bad, as the coin is still being updated routinely. Binance Coin's public repos now have 220 which is below average relative to its peers; that's more than only 33 % of the 100 similar coins in our index. The coin has 35 total outstanding issues across all 17 of its public repositories on GitHub. In comparison to the number of watchers it has, though, its open issues count is fairly mediocre. We consider the GitHub open issue/watcher ratio as a potential indicator of the healthiness of a coin's software development process, and for Binance Coin we see that its issue/watcher ratio looks healthier than 40% of similar coins in our index.
Binance Coin News and Commentary
The top theme being discussed about Binance Coin in the past week is listed below. If available, we added an excerpt from the article to help give a taste of what it is about.
Cryptocurrency Q&A: The Basics Explained – Mahzeb Monica
Where to Buy
You can trade Binancecoin, listed under the symbol BNB, through the following exchanges: Gate, Yobit, Binance, DDEX.
Article by SixJupiter