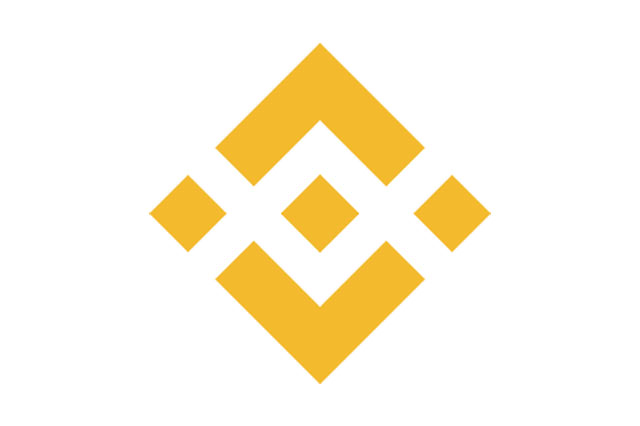 Price Action
Since last week, Binance Coin's price went up by 3.46%. It is above its 20 day moving average by 4.52%, so it's slightly away. Binance Coin's bullish momentum, if assessed by its distance from its 20 day moving average, is roughly middle-of-the-pack relative to the cryptos we're tracking. Regarding volatility, Binance Coin is more volatile than roughly 50% of coins in our index, so it's volatilty is about what you'd expect for a cryptocurrency in our index. Looking ahead, if the upcoming week mirrors the volatility of three past three weeks, the price range for Binance Coin in US dollars is expected to be between $19.34505 and $24.74395.
Where to trade Binancecoin (symbol: BNB): Gate, Yobit, Binance, DDEX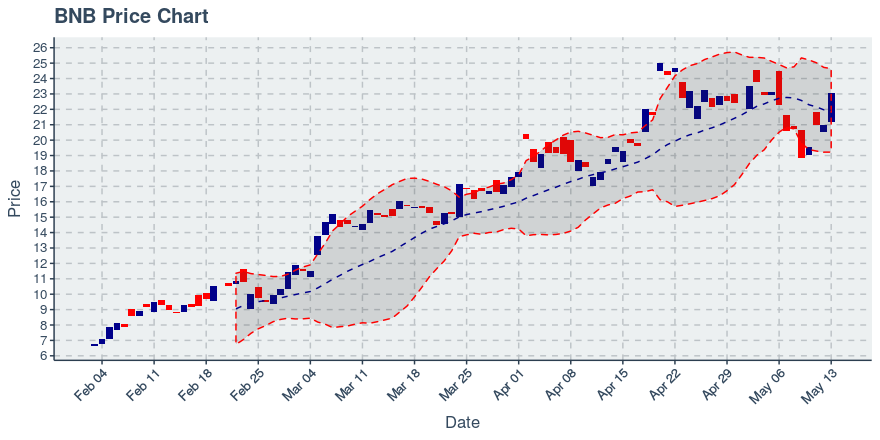 Volume Update
In the span of the preceding 7 days, Binance Coin's daily volume, in terms of its own unit of currency, has fluctuated between 695,736.5 and 4,969,229. In the three weeks prior, the trend in volume does not have a clear direction, while the price trend is clearly down. Binance Coin experienced a turnover rate of about 2.07% over the past week, which means that is the percent of its available money supply that is traded daily. This turnover rate is higher than approximately 55.1% of the cryptocurrencies we monitor, which means it's middle-of-the-pack; investors/traders may thus wish to consider their liquidity requirements to make sure the coin matches their needs and their expected trading volume.
Engagement Update
The number of wallets holding Binance Coin went from 316,649 to 317,009 in the past week, marking a change of 0.11%. And in regards to cumulative transactions logged on the blockchain, they went from 779,113 to 815,236, which amounts to a change of 4.64%. Binance Coin's combined growth rate — meaning the sum of its growth rate in holders and transactions — is 4.75% which puts it ahead of 75.00% of the coins in our index. This growth rate suggests the coin's engagement is growing at an above average rate.
Technology Development Status
Binance Coin currently has 16 public repos on GitHub, with the oldest one clocking in at 256 days young. Its most recent public update was within the past day, which is pretty good, as it suggests the coin is still under active and rapid technical development. Binance Coin's public repos now have 215 which is below average relative to its peers; that's more than only 30 % of the 100 similar coins in our index. The coin has 35 outstanding issues in the backlog awaiting to be addressed by the core development team. Relative to the number of watchers it has, though, its open issues count is a bit below average, and thus potentially concerning. We view the ratio of open issues on Binance Coin's GitHub repos relative to the number of developers who follow its repos as a way to quantitatively assess the health of a coin's software development processes, and for Binance Coin we see that it fares better than only 38% of the coins we group Binance Coin in.
Binance Coin News and Commentary
Over the past week, we found one link about Binance Coin that we thought was particularly interesting. Where available, we included a snippet of the article that we thought might be interesting.
Neo 3.0 to Launch on New Blockchain Network, Users Will Need to Swa
Excerpt:
The Chinese platform's co-founder and core developer Erik Zhang has said the new chain, which is coming from a new genesis block, is necessary because several architectural improvements to Neo's performance and stability are not compatible with its current blockchain.
Where to Buy
You can trade Binancecoin, listed under the symbol BNB, through the following exchanges: Gate, Yobit, Binance, DDEX.
Article by SixJupiter