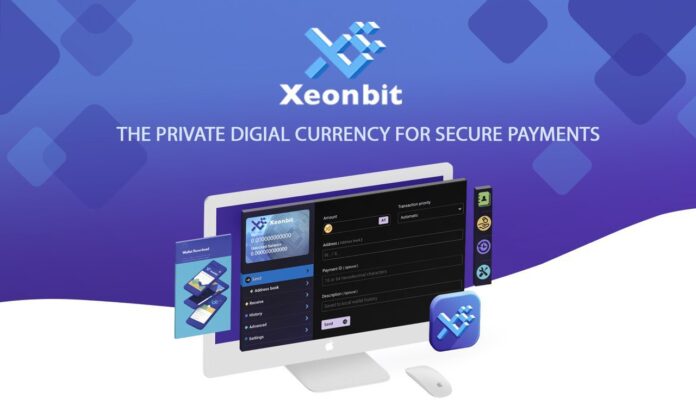 Bitcoin and cryptocurrencies have been transforming the way that money and payment transactions work. Nowadays money and payments can be fully distributed, transparent, instant and secure without the need of centralized authorities to control the financial policy and supply.
With the introduction of blockchain technology, banks have had to work on improving the speed of financial transactions of their platforms and at the same time lower the cost of such operations since Satoshi Nakamoto (Bitcoin) and Ripple (XRP) disruptive technology have been revolutionizing the financial market in the last few years.
Scalability And New Market Needs
Although Satoshi Nakamoto revolutionized the financial world with Bitcoin and blockchain technology, there are still several problems that Bitcoin and other cryptocurrencies are facing today:
Adoption:

Many people find it difficult to understand and handle cryptocurrencies.

Confidentiality:

in some cases, anyone can access the information of the transactions and balance, which is against the fundamentals of privacy offered by blockchain technology.

Regulation:

many centralized governments are not interested to give away the power to control the issuance of money. Additionally and for security reasons, they do not agree with the fact that the transactions are anonymous since they can be used by terrorist networks, tax evasion, and other illicit acts.
Xeonbit: The Cryptocurrency For eCommerce.
Xeonbit is a private digital currency for secure payment network fully decentralized that aims to become the most effective for commercial payments for eCommerce and solve the problems that the blockchain industry are facing nowadays.
Digital transactions have gradually increased to about $3.40 billion in 2018, an annual estimated growth of 13.9% per year that could reach $5.72 billion by 2022.
As for eCommerce, there is also great potential. Consumers who are using eCommerce platforms such as Alibaba, eBay, Amazon, Lazada and Q10 have risen from 1.32 billion users in 2014 to 1.79 billion in 2018. It is estimated that it will continue to grow up to at least 2.14 billion users by 2021.
Cryptocurrencies are only used in a small percentage of these transactions and Xeonbit aims to become the preferred cryptocurrency of these platforms, providing a secure payment platform. It will be like the Apple Pay of eCommerce but with the blockchain technology advantages.
Advantages of Xeonbit
Untraceability:

uses a special technology which shuffles users' publicly keys in order to eliminate the possibility of identifying a particular user.

Unlinkable:

A user can display his receiving address without making public the transaction information, avoiding the problem of generating a new receiving address for each transaction.

Analysis Resistant:

generates multiple one-time public addresses that can only be gathered by the message receiver, but hardly analyzed by confused foreigners inside the block explorer.

Scalability:

1-2 MB blocks allows for this blockchain to run efficiently on mobile devices alongside laptops and desktops in order to stay small and not outgrow devices with limited storage.

Fast Syncing:

downloads the transaction receipts along the blocks, and pulls an entire recent state database (instead of processing the entire blockchain one link at a time).
Xeonbit (XNB)

Type: PoW algorithm CryptoNight

Max supply: ~18.4 million

Emission: ~10.0 million

Block reward: smoothly varying

Block time: 240 seconds

Difficulty: retargets at every block

Current Price: $0.01

Trading Volume: $15,348.69

Desktop Wallet:

XNB Wallet

Mining and Mining Info:

https://miningpoolstats.stream/xeonbit

Exchanges:

Information Listing:

Xeonbit Token (XNS)

Total Supply: 300,000,000 XNS

Circulation after Token Sales: 30,000,000 XNS

(10% Total Supply)


Decimal: 18

Type: Ethereum ERC20 and BEP2 Binance Chain

Token Tracker:

Estimate IEO Initial Price: $0.13

Token Tracker on Binance Chain

Mobile Wallet Available:

Trust Wallet

Infinito Wallet

Eidoo Wallet

Enjin Wallet

(And more wallets that accepts with ERC20 and

BEP2 protocol)

? Xeonbit Token (XNS) Faucet ?

? GET FREE XNS

? Est Value : 1 XNS = $0.13

? Rate : 4.9/5.0 ?

✅ Faucet Link : http://bit.ly/2wmteQq

◼️ Sign Up On Website and KYC

◼️ Complete Simple Tasks

◼️ Submit Your Details

⚠️ Please PM in our Community Group ( @xeonbitgroup ) for accepting.
Social Media Presence
Xeonbit (XNB) and XeonbitToken (XNS)
Don't get confused with XNB and XNS. They belong to Xeonbit Project but have different targets. 
XNB is the Proof of Work mineable cryptocurrency that has been released in 2018. XNS is an issued Token based on Ethereum ERC20 and is for the Initial Exchange Offering (IEO) for the Xeonbit decentralized payment and trust solution system.
You can read more about XeonbitToken on their White Paper.