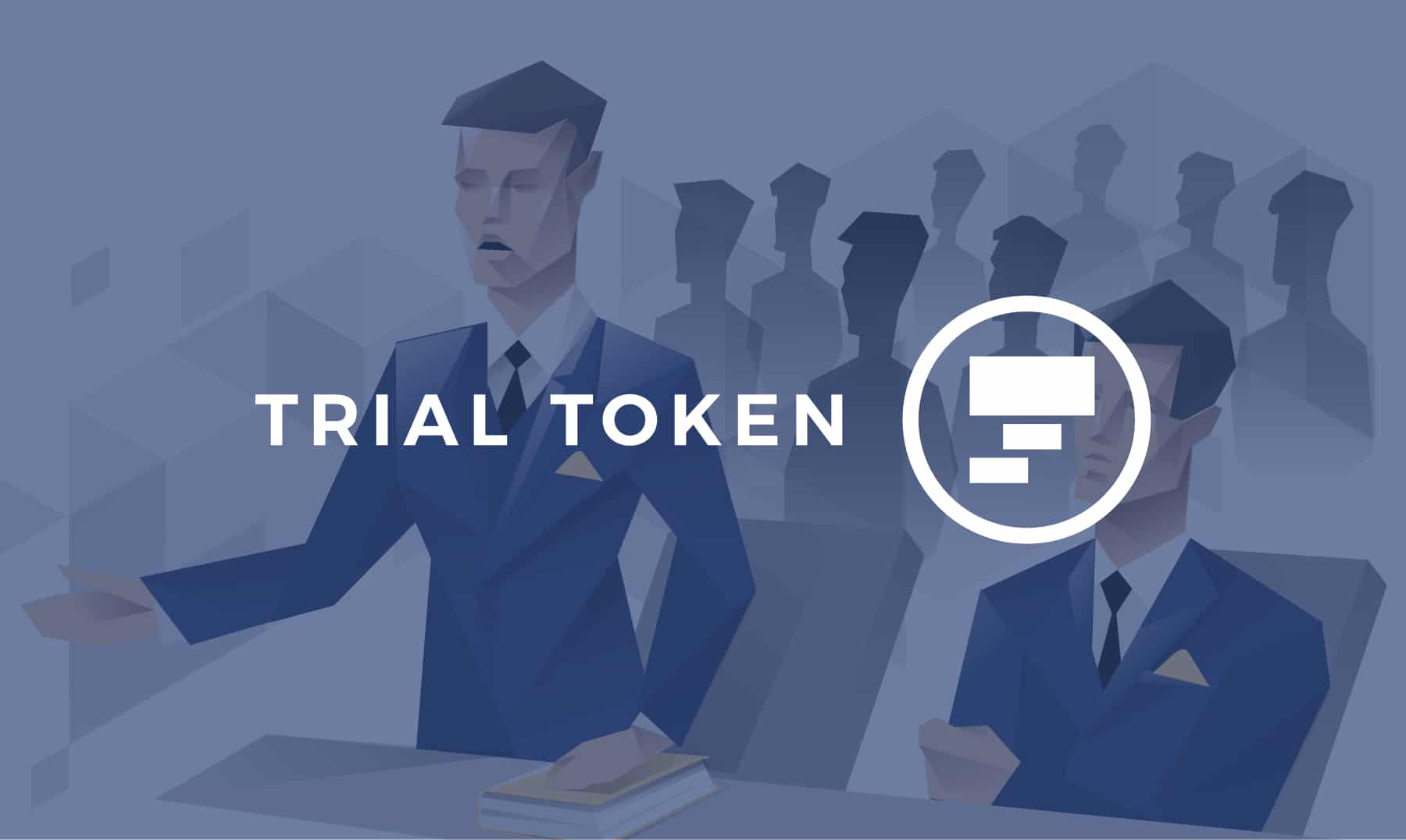 Most cases never make it trial thanks to the high cost of litigation. But what if things were different? What if you had the funds to see your case through? Or, what if you could back a case that you cared about and help someone seek the justice they deserve but cannot afford?
That's Trial Token. It's litigation financing that leverages blockchain and Ethereum protocol to make justice transparent, approachable, and accessible for those who would otherwise lack the resources.
Civil lawsuits, on average, can produce upwards of $50,000 in legal fees, not to mention the toll it takes on one's time away from work and personal expenses, making justice an asset class that is available only to those who can afford it.
Trial Token, of Trials Funds, is changing all of that
Their digital, blockchain based platform, inspired by crowdsourcing culture, leverages the idea of litigation financing, where a third party, unrelated to the lawsuit, provides capital to a plaintiff involved in litigation.
This, combined with the advanced technology behind it, creates a decentralized, transparent platform that removes financial barriers and intermediary parties. Just instant access to funding, which can help cover the high fees litigation, as well as working capital and personal expenses.
Simultaneously, backers take an active role in helping fund cases they believe in, which can range from Breach of contracts, Investment suits, to Professional negligence, all while earning a rate of return.
How Trial Token Works
Plaintiffs seeking legal services purchase Trial Tokens (TT) which is based on the ERC-20 standard. From there, they create a comprehensive case on Trial Funds for which backers to can access and view.
Every case taken in by Trial Token is meticulously vetted and reviewed by a team of expert, legal advisors. Backers review a plaintiff's case and select one they wish to support and fund. Plaintiffs receive the funding for their case and pursue justice, and backers can track the progress of the case,
Once the case is settled or won, the backer will receive a portion of the settlement.
Based on the Ethereum protocol and conforming to the ERC-20 standards, Trial Tokens will utilize the smart contract technology to maintain a public ledger that maps Etherum addresses to Token balances.
Only 1 billion of Trial Tokens will only ever be created with an structured mechanism of allocation and are intended to be sold during their initial Primary Token Sale at a price of USD $0.10 per Token Pre-sale conversion.
How to Buy
Trial Token recommends creating an Etherwallet, or use any digital wallet that sees you as the owner of the private key. To purchase, send to Trial Token's sale smart contract, where you will receive your Trial Tokens once the primary sale is complete. You can also purchase your tokens via credit card or wire transfer — just go to www.trialtoken.io and click on "join the presale"
It Takes a Digital Village
Trial Token is changing the legal system, one case at a time. It's a token with a purpose, one that removes the reliance of centralized, Litigation intermediaries, providing inclusivity for those seeking justice, while connecting and empowering the public to help funds others in their pursuit of legal action.
Are you ready to help change the legal landscape? The tokens are available at $0.05 for a limited time and can be purchased here.
Telegram: https://t.me/trialtoken