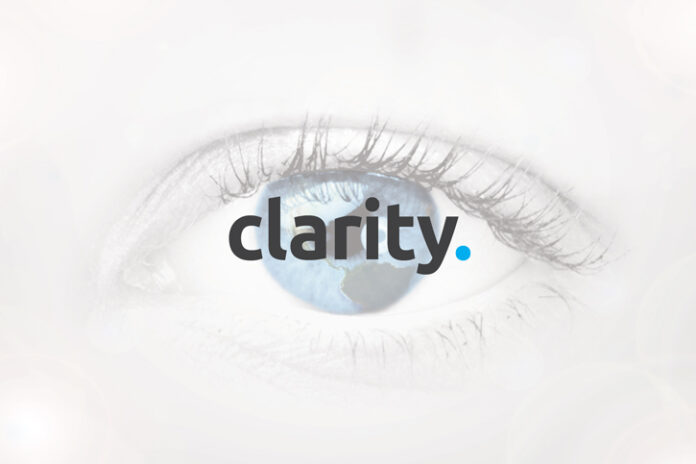 Jersery, Ch. Islands, UK, October 24 2018;
Clarity launches 40,000,000 CLRTY tokens in their public pre-sale on November 3rd 2018 (12:00 UTC) . With a two stage pre-sale structure, Clarity will reward those who purchase early in the pre-sale, ensuring future demand for the CLRTY token through the mass global market of small business owners. Those who whitelist on clarityproject.io will receive 2500 CLTRY / 1 ETH in round one, which drops to 1500 CLTRY / 1 ETH in round two. The general public Token Sale will start after the public pre-sale, selling 80,000,000 CLRTY tokens at a starting rate of 1000 CLRTY / 1 ETH.
Clarity have designed their Token Sale to give early buyers the very best bonuses. With a starting price of $0.08 USD early purchasers could obtain bonuses of up to 150% when the platform goes live in late 2019. Their unique customer acquisition strategy uses the founding team's global influence and connections with software providers and accounting networks to ensure demand for the CLRTY token through monthly subscriptions and will set these tokens at a minimum value of $2.00 USD. 
The CLRTY token will power the Clarity platform, and enables subscribers to use the platform's features. Aynsley Damery, CEO of Clarity, believes that the Clarity platform will be THE global business advisory platform for small business owners. By using the power of both artificial intelligence and blockchain, Clarity will allow the 163 million small businesses around the world to take back control of their data, powering growth and success. The platform will help them understand their numbers, how to make better decisions, build a better business and access the cash, finance and investment they desperately need. Clarity distills the leadership team's expertise into one platform providing a one-stop shop for small business owners worldwide. The Clarity vision envisages a world where Clarity is on every business device, with the CLRTY token being the token of choice for entrepreneurs.