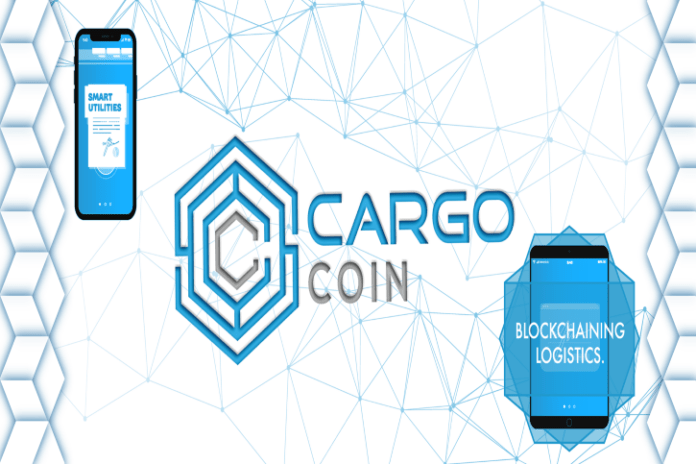 What is the goal of CargoCoin?
The overarching goal of the CargoCoin platform is to optimize interactions in the international trade industry. This includes the interactions between traders, freight forwarders, shipping lines, booking agents, and various other groups that are involved in the process of international trade/transport of cargoes. In essence, the CargoCoin platform provides businesses with a global marketplace for international trade and transport.
CargoCoin will be able to optimize interactions in international trade for businesses by providing the highest-quality possible security, transparency, and accountability for businesses that use the CargoCoin platform. All of these services will be provided for businesses at an incredibly low cost, so that businesses can save more money. Large-scale businesses can potentially save millions of dollars using the CargoCoin platform; this is money that businesses would otherwise spend on unnecessary fees with traditional platforms.
How can businesses implement CargoCoin?
Businesses that wish to implement the CargoCoin platform into their existing business architecture can do so easily. This is because the CargoCoin platform is completely modular, which means that businesses can mix and match the various tools of the CargoCoin platform to fit their exact business needs. Businesses that don't want to worry about customizing their documents can use standard forms and terms. Businesses can also create custom negotiated conditions and forms if they wish to. In this way, the CargoCoin platform is incredibly powerful.
Why is CargoCoin needed?
The sheer size of the transportation industry is immense. The global value of seaborne trade is over $12 million. The value of freight rates in 2018 was $380 billion. Unfortunately although the transportation industry is one of the largest (if not the largest) industries in the world, there still have not been that many technological advances within the shipping industry in the last several decades. CargoCoin is a revolutionary technological improvement for the shipping industry.
Although unbelievable, this is completely true: original documents are still delivered using a courier. The fact that these documents are delivered by courier in the 21st century is absolutely ridiculous! You don't need a genius to understand that. That takes up a massive amount of time and money for a business, when that time and money could be more efficiently used elsewhere.
Businesses have also faced situations where payments for transportation have been delayed by banks. These bank delays are caused by major inefficiencies within the banking institutions. Deliveries can take weeks before they first begin their journey. These delays and excessive delivery times can lead to unexpected opportunity costs for a business. The CargoCoin platform removes these inefficiencies with blockchain technology,
Benefits of CargoCoin
What are the exact benefits of the CargoCoin platform that no other platform can provide?
CargoCoin uses the blockchain to revolutionize the transportation industry by eliminating inefficiencies and creating massive value for businesses in the industry. CargoCoin will help with the following:
Reducing Fraud

: CargoCoin minimizes the possibility of fraud by providing a wide new range of accountability and transparency, thanks to the immutability and high level of trust of the blockchain

Lowering Costs:

CargoCoin will significantly lower costs for businesses by simplifying the fee structure. With CargoCoin, Businesses won't have to worry about hidden fees from banks, brokers, and insurers. All fees are completely transparent, so businesses know that they're being given a fair price.
Minimizing Delays:

CargoCoin will minimize delays by providing all parties involved with instant exchange review for approval of documents and payments. In traditional systems, delays are often caused due to obvious inefficiencies. Thanks to the blockchain, CargoCoin's platform works 24/7. Unlike traditional systems, CargoCoin's platform does not require human intervention to work. Simply reducing these delays will add massive value to the industry, as payment delays alone cost businesses approximately $19 billion per year. Now that's a lot of money!

Maximized Security/Trust:

CargoCoin uses the public Ethereum blockchain for its platform. This allows for complete security for businesses. Ethereum is a proven and trusted technology. Because of this, Ethereum guarantees the maximum possible security for its users, and that includes businesses that use CargoCoin as well.
Why is the CargoCoin token valuable?
The benefits that the CargoCoin platform provides has already been stated. However, you might be wondering how the actual CargoCoin token itself fits into all of this. The CargoCoin token is used to facilitate smart Bill of Lading (B/L) and smart Letter of Credit (L/C). CargoCoin refers to it as "smart" B/L and "smart" L/C because the CargoCoin platform uses smart contracts which provides businesses with the benefits mentioned earlier.
Team
The CargoCoin team combined has decades of experience within their respective industries. The CargoCoin team consists of experts in blockchain development, experts in shipping and transportation, and experts in business/finance. Our team's experience and expertise is second to none, and the CargoCoin team is working hard to make the goal of CargoCoin a reality: help businesses in the transportation industry save money. Furthermore, the expertise of CargoCoin's advisers is unparalleled.
Conclusion
CargoCoin represents a technological revolution within a technologically stagnant field, the international transportation industry. CargoCoin will add a massive amount of value to businesses by increasing trust and security, as well as reducing fraud and other inefficiencies in the process. Furthermore, CargoCoin's approach of creating "smart" Bill of Lading and Letter of Credit will upend the traditional methods used in the industry. Overall, CargoCoin will lead to millions of dollars saved for business owners, money which they will be able to use to further innovate and expand their businesses.