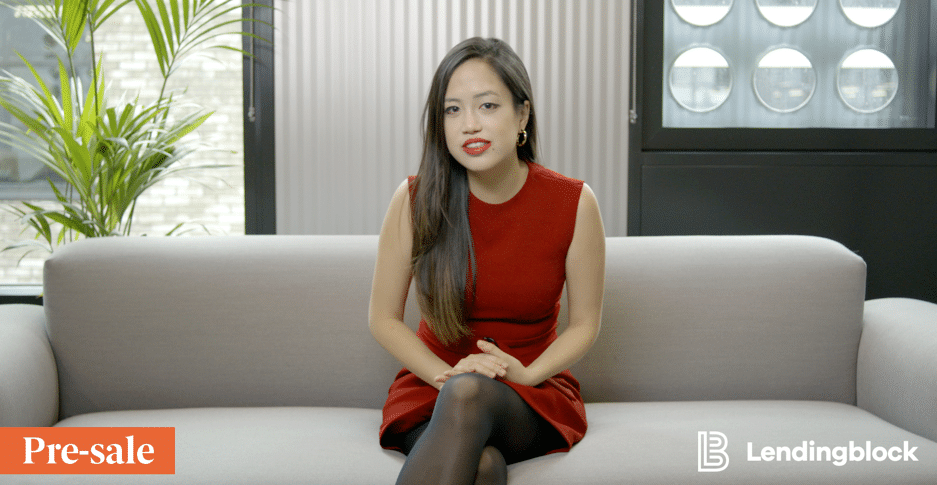 Lendingblock is the world's first cross-blockchain securities lending platform for crypto. The platform allows crypto asset holders to lend out their securities to borrowers in the short to medium term, and receive regular interest payments in return. Borrowers can obtain the crypto assets they need without having to buy them outright in the open market.
Lendingblock are on a mission to make crypto asset securities lending simple, safe, efficient, and flexible.
As we work to bring the Lendingblock vision to life, we wanted to share the journeys of the Lendingblock team: where their passion for the crypto world came from, why they founded Lendingblock, and the lessons they've learnt along the way. First up is Linda Wang, Lendingblock's co-founder, cryptocurrency expert, ex-blockchain consultant at Deloitte, and entrepreneur, all at 26.
What were you doing before Lendingblock?
After my first degree, I decided I needed more technical skills and so completed a Computer Science degree at UCL. I then started at Deloitte as an analyst, but I knew I wanted to get into their Blockchain Lab, so I really pushed to get there, doing everything I could to get a transfer. That was my first real working experience of blockchain.
I knew I wanted to step outside the corporate structure, and ultimately be in charge of my own business. My start-up journey really started when I was accepted onto the tech accelerator programme, Entrepreneur First. I went to Entrepreneur First already with the idea for my first business, Lendr, a robo-advised marketplace for UK mortgages.
What did you learn from your first business, Lendr?
Put energy and emphasis into building the hype as early as possible. Getting traction, whether that's from user testing, feedback or early partnerships is crucial. With Lendr, we focused on getting the product absolutely perfect, with an amazing technical team focusing on scalability from the offset. But we were almost too focused on that, too inward. My advice would be to get your product in front of users straight away.
As a 26 year old entrepreneur, what advice would you give to other young entrepreneurs?
Get feedback from everywhere, and anywhere. You never know the experience that someone might have, and how it might be relevant. And most importantly, if your first business doesn't work out, get back out there, get more experience, and try again. You need courage to be a business owner.
What do you think defines a successful start-up?
It's an ongoing journey, so hard to define but if you have a product that customers love and employees who believe in the mission, then you're on track.
Do you think there needs to be more female voices in the crypto industry?
Yes definitely, we need more women and generally more diversity across the crypto industry. I really believe that there's more opportunity for diversity than in the traditional trading desk set-up, which is still a very male dominated space. Everyone is anonymous so everyone has equal opportunities. I've spoken to mums that are trading crypto after the morning school run. With digital assets you can trade from any location, 24 hours a day. There's loads of forums out there too, so anyone can join the conversation and educate themselves.
How do we encourage more females into the industry?
To encourage more women we need to have more support groups, and act as mentors to one another. There are traditional angel investment groups for women but we need these in the crypto space too.
In June, I'm speaking at the Women of Silicon Roundabout event, with over 3,000 tech professionals celebrating gender diversity in the industry. I've also started a London Blocktech Meetup, it's not just for women, but through it I'd like to cultivate more diversity. I'm already mentoring one woman, helping her through her start-up journey as she uses blockchain from a healthcare perspective. 
Get involved
The Lendingblock ICO pre-sale goes live on 9th March. To be a part of this exciting project, sign up here, or follow our conversation on Telegram.