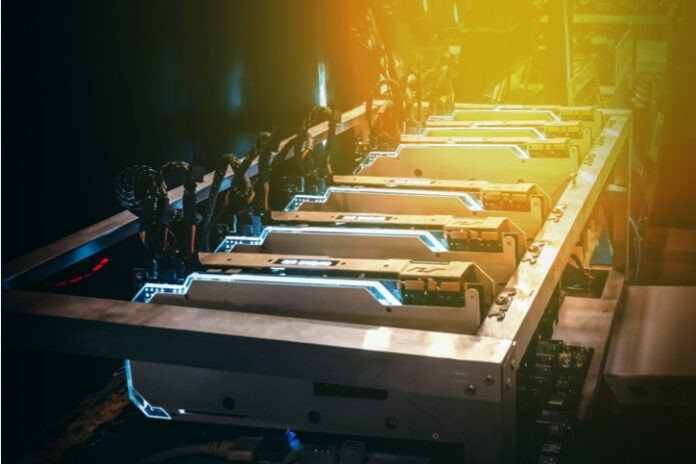 The mining pool responsible for 21% of all Bitcoins mined in the past year, BTC.com, is today adding Ethereum to its list of mineable cryptocurrencies. The move is expected to open up the BTC.com user base to more GPU-friendly mining options, with the firm projecting a 12% market share of the ETH hashrate over the next twelve months.
BTC.com already contributes to Bitcoin Cash (BCH) mining, accounting for 14.1% of the blocks mined, second only to the Coingeek. The move over to Ethereum opens the door for Ethereum Classic (ETC) mining since both currencies share a near identical blockchain.
BTC.com targets Ethereum
Zhuang Zhong, director of BTC.com's mining pool, emphasized the increased choice presented to miners with the addition of Ethereum, with miners able to switch their hashing power between the coins according to market forces. Zhong said:
"Because contracts are charged per line of executed code and miners are rewarded for dedicated hashes using GHOST, Ethereum provides multiple different reward incentives to contribute hash power to the network."
BTC.com currently processes over eight quintillion SHA256d hashes per second on the Bitcoin blockchain, and Zhong foresees a similar path to dominance with Ethereum, stating:
"We hope to expand Ethereum's network by relaying those rewards through our FPPS system. By competing to provide the best reward margins along with our product development, we expect mining operations to grow to 12% of ETH total hashrate in the next 12 months."
Move to Proof-of-Stake
As it stands, Ethereum mining is viewed with some trepidation by industry insiders owing to the upcoming changes to the confirmation algorithm. The current Proof-of-Work (PoW) system is expected to soon give way to the more accessible and environmentally friendly Proof-of-Stake (PoS).
But Zhuang Zhong is convinced that when the move to Proof-of-Stake does come, it will be handled effectively. According to the BTC.com mining director, there's already a real possibility of running mining pools within a PoS system, adding:
"…it's still possible to host a mining pool in PoS mode. It will increase the complexity to design such a pool since miners need to deposit ether to the mining pool, but we have a lot of hands-on experience with wallet and Ethereum smart contracts to make a PoS mining pool possible."
Ethereum strife
Ethereum developers are currently in the midst of an internal debate over the best way to move forward with the upcoming Constantinople hardfork, the second of the Metropolis era. As it stands, disagreements stem from contentious issues like the amount of block rewards given to miners, the difficulty level of the scaling 'difficulty bomb', the prevalence of ASIC mining, and the prominence which should or should not be given to Uncle and Nephew blocks.
Regardless of when Ethereum moves to Proof-of-Stake, collective staking pools are already in full swing online, and BTC.com should have no real trouble making the switch, if and when it happens.