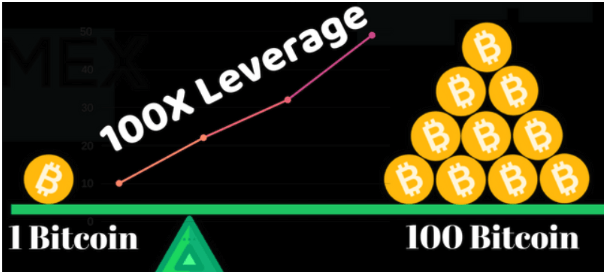 When we enter a market for profit, whether it is a Bitcoin exchange, stocks or anything, we want to buy low and sell high, the difference between the two is our profit. That is how a normal trade that everyone is familiar with works. You buy, when the price rises, you sell and take profit. But this is futures trading, we are looking at prices in the future. So, we can do the same in a falling market.
If we think the Bitcoin price is going to fall, we can take a sell position in the market, when the price falls, we can then get out of the trade, buying at the lower price. We still buy low and sell high, and our profit is still the difference between the buy and sell price, but because we are talking about the future.
The bear market is over! Bitcoin is in the midst of a new bull market.
BTC established $7,500 as its new session peak, bringing its year-to-date net rebound up to 140 percent, during the second weekend of May. It should also be noted that Bitcoin's lightning quick ascension took place with few retracements and a pullback. In other words, consolidation could be imminent. Going into the weekly close, BTC looks set to close above the $6,800 if not the $7,300, which most traders believed would pose significant resistance. According to the daily and weekly chart, $8,165, $8,200 and $8,500 are the next levels which could pose resistance for BTC to overcome.

Why a future exchange is the best way to enjoy cryptocurrency trading
It may have been out of the news for a while, but Bitcoin and other cryptocurrencies are still a huge investment opportunity. Unlike many markets, cryptocurrency investment doesn't need a large trading account either, a few hundred dollars is enough to get started. However, there is still a lot of misconceptions about Bitcoin and other digital currencies, and even today, buying and selling cryptocurrencies is not the user-friendly experience it needs to be.
That means physically buying and selling Bitcoin, Ethereum, Litecoin is not necessarily the best way to take advantage of the profit opportunity cryptocurrencies offer, so what is the alternative? If we look at traditional markets for stocks and shares, there is a parallel. Buying and holding stocks can be a long-term investment strategy, but it has its limitations. That is why there is a thriving futures trading market that has increased liquidity, meaning it is easier to enter and exit the market, along with many other advantages.
The same is true of cryptocurrencies, and now cryptocurrency exchanges such as Bexplus are providing the liquid, effective futures platforms for cryptocurrency traders too.
The benefits of a futures market
If we think about trading Bitcoin in the traditional way, you buy when you believe the price is low, and sell when it goes up. That is all nice and simple, but what is, as we have had in the last 18 months, the price is mostly going down? You can still buy and sell cryptocurrencies if you can spot the lows and highs coming, but as price moves quickly, it's a challenge, and the system of selling your cryptocurrencies really is too complex for fast trading.
However, with futures trading, things are different. Firstly, it is much easier to get in and out of a trade, so you can take advantage of small, fast price movements. However, one major difference is that you can profit from prices going up, or prices going down.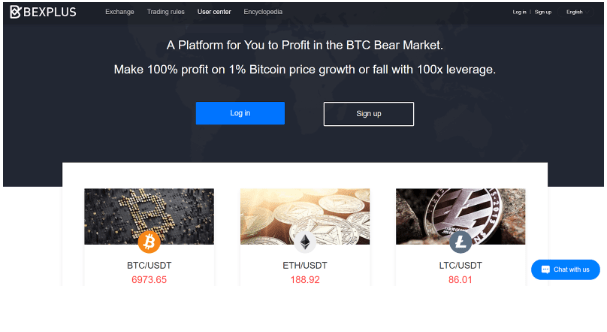 Bull or bear, you don't need to care
The Bexplus cryptocurrency exchange futures market allows traders to take positions as both a buy and sell action, meaning that if the market is going down, there is still an opportunity for profit. This is the part that sometimes confuses, so let's look at this in a little more detail.
re prices, we can do this in reverse order.
It can take a little time to get comfortable with this, but it is well worth it. A cryptocurrency exchange that offers futures trading lie Bexplus opens a whole new scope of opportunity for making money. The benefits don't stop there either, the Bexplus Bitcoin exchange futures market has another advantage, margin trading.
Leverage means bigger profits for winning trades
Margin trading means essentially, controlling more of the cryptocurrency than you could physically buy with your account balance. For instance, if you had enough funds in your account to buy 0.01 Bitcoin, with a Bexplus futures trading account, that features 100x leverage, you could trade with 1 Bitcoin. Why does that matter? Because while you only use that 0.01 BTC of your funds, if the trade is successful, you get the profit of trade with 1 Bitcoin.
For a cryptocurrency exchange, where volatility can see huge price movements in a few hours, the combination of futures trading and 100x leverage means the opportunity to make a significant profit from even a modest trading account.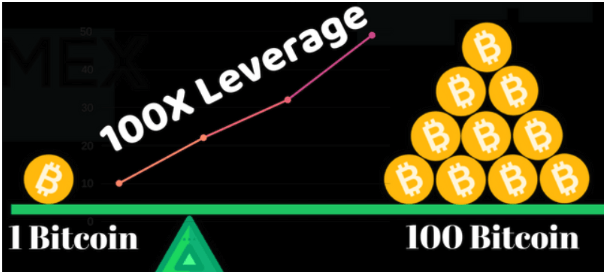 A better experience
Those trading benefits are reason enough to choose a futures trading approach to cryptocurrency trading, however, with a great Bitcoin exchange like Bexplus, there are other benefits too. First, it's easier to deposit and withdraw funds from your account that with a traditional cryptocurrency exchange. Load up your Bitcoin funds and withdraw them as you need. Combined with one of the new generation of Bitcoin wallets that includes an ATM/Debit card, and you can spend your profits almost as soon as you make them.
Bexplus also has a much simpler platform than traditional exchanges, with high-quality charts provided, including indicators and any other tools you may need, allowing you to focus on the trading decision and not spend time worrying about the platform.
Conclusion
Bexplus cryptocurrency exchange provides futures trading in a simple, easy to use platform that adds numerous features and opportunities compared to a traditional Bitcoin exchange. With 100x leverage margin trading, easy profit taking and powerful trading tools, futures trading offers anyone looking at cryptocurrency trading so many more options that it is easily the best way to take advantage of Bitcoin and cryptocurrency markets and the profits they hold. Joining Bexplus, you can get up to 100% BTC bonus. 10 FREE BTC is available for each user.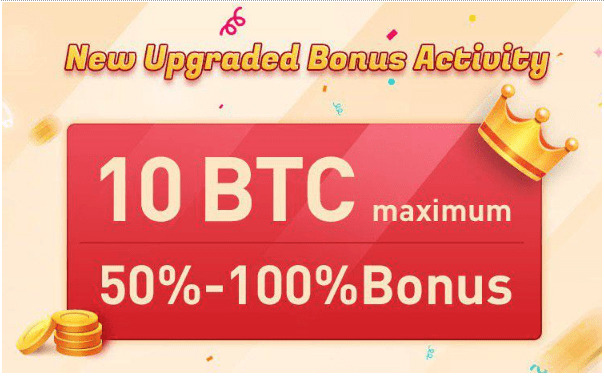 Follow Bexplus on:
Website: www.bexplus.com
Facebook: https://www.facebook.com/Bexplusglobal/
Telegram: https://t.me/bexplusexchange
Twitter: https://twitter.com/BexplusExchange
Reddit: www.reddit.com/u/bexplus