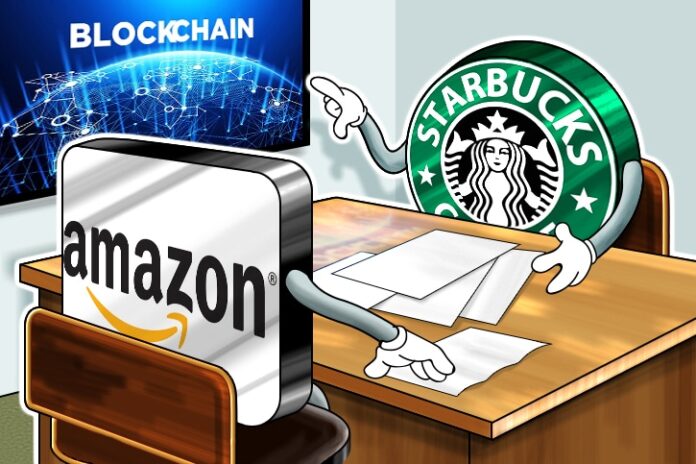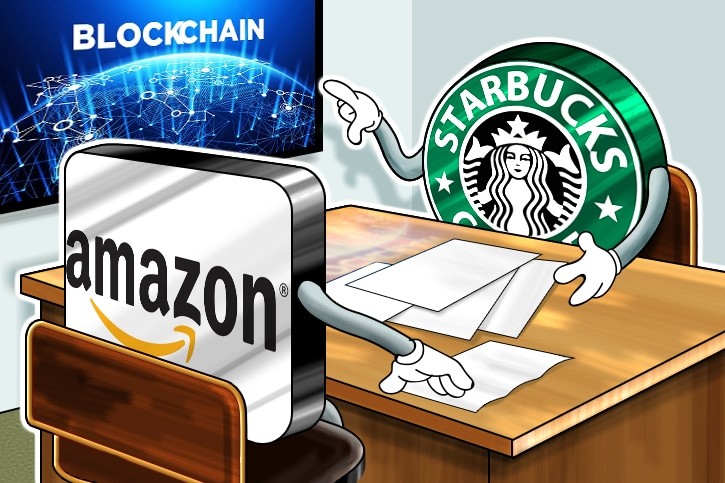 by David Drake
Cryptocurrencies are rapidly becoming irresistible in different sectors across the globe. This is despite the many challenges facing the cryptocurrency market that include high volatility, security risks and government regulation.
Experts are optimistic that these challenges are typical of any new technology or payment system that is potentially posed to revolutionize finance and business ecosystems.
For players in the virtual currency industry, the entry of corporate entities marks a shift from the speculation that has driven the cryptocurrency industry in the past.
Growing interest
Big companies are beginning to show interest in cryptocurrencies and blockchain. Just recently, Amazon and Starbucks expressed interest in integrating blockchain and cryptocurrency in their payment systems.
RoyaltyRewards founder, Joshua Mezher, said: "In some ways corporate adoption marks a shift away from the initial, speculative technology into a more well-defined, value-added model. Whatever price tag Amazon or Starbucks puts on the blockchain will be reflected in the cryptocurrency market."
As leading companies in e-commerce and coffee, these two retailers operate worldwide and have millions of customers. If they decide to incorporate cryptocurrency and blockchain into their corporate models, there is a high chance that most of their customers will start appreciating and using virtual currencies, leading to growth in confidence in the cryptocurrency and blockchain sectors.
Should these two giant companies actualize their plans, there is no doubt that this will have a huge impact on the cryptocurrency industry. We may see rising crypto prices, an upsurge in the market value of cryptocurrencies, an increase in crypto-investments, increased confidence in the crypto market and speedy formulation of market regulations.
Andrew Stanford, Partner at AssetToken says: "I think it's a great thing that two of the most prominent companies are thinking of incorporating cryptocurrency and blockchain. It will be a huge impact because it catches the attention of other big companies and forces them to get involved and help bring this technology mainstream."
Positive market reaction
The interest Amazon and Starbucks have in virtual currencies affirms the fact that cryptocurrency and blockchain are the future of doing business. The day these companies announced their plans to integrate cryptocurrency and blockchain, they closed business on a high note – an indicator that the news was received positively by the market. These industries are rapidly becoming mainstream and no company is ready to remain behind.
"People have been waiting for rumors about Amazon to clear up for quite a while. I think it is high time for cryptocurrencies and other payment solutions to get accepted or integrated on a large scale. I believe that further acceptance of cryptocurrency will play a major part in stabilizing the rather volatile market. Nevertheless it will be harder to implement standards for B2B services, but luckily, our company's gold token, as asset-backed token, offers an easy solution for that." notes Reinhard Berger, CEO and CFO of Pecunio.
The decision by Amazon and Starbucks to incorporate cryptocurrency and blockchain is likely to have been driven by the steadily rising adoption of these technologies. Therefore adopting blockchain technology and creating their own digital currencies is a good decision for the two companies.
Blockchain is a decentralized network or platform that is used to facilitate and manage cryptocurrency transactions. The platform has gained popularity because it enables faster, efficient, safe and cost effective transactions using digital assets.
Disclaimer: David Drake is on the advisory board for most of the firms mentioned or quoted in this article.