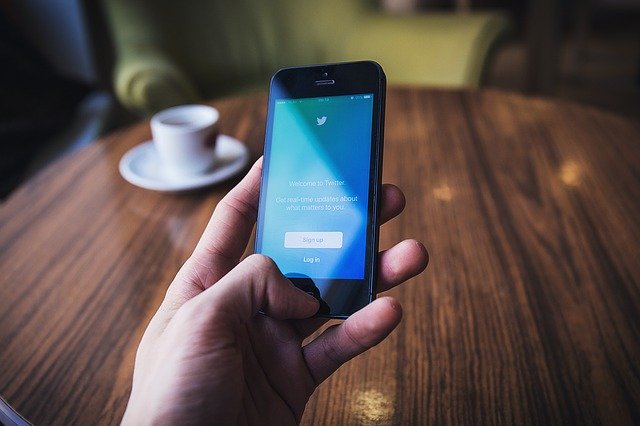 An audacious Bitcoin giveaway scam took place yesterday on the social media giant Twitter. A group of unknown hackers took control of countless accounts belonging to massive companies and famous figures within and outside the cryptocurrency space to offer fake BTC giveaways. 
The unfolding of these events caught the world's attention, as new information, comments, and speculations are frequently surfacing, some even blame an inside man for the hack.
Twitter Hack: What Transpired
The hack was firstly observed yesterday evening (UTC) when a suspicious message appeared on several cryptocurrency-related Twitter accounts. The unknown hackers took control over the accounts of several exchanges like Coinbase, Kraken, Gemini, KuCoin, and Binance, and numerous famous figures such as Changpeng Zhao, Justin Sun, Charlie Lee, and more. 
The message they posted read, "We have partnered with CryptoForHealth and are giving back 5,000 BTC to the community." The attackers also inserted a suspicious link directing possible victims towards a website for more information on how they can take advantage of that "offer." 
Although this appeared as a typical Bitcoin giveaway scam, the perpetrators didn't stop. Just the opposite, they doubled-down on their actions and took control of even more accounts verified by Twitter. However, instead of focusing on the cryptocurrency field, this time, they targeted numerous famous people and companies without any apparent relations to Bitcoin.
Those names included Tesla CEO Elon Musk, former US President Barack Obama, prominent investor Warren Buffett, Amazon CEO Jeff Bezos, multi-time boxing champion Floyd Mayweather, and 2020 US presidential candidates – Joe Biden and Kanye West. Additionally, the attackers hijacked the official profiles of giant companies such as Uber and Apple.
The message contained this time was slightly different, claiming that each profile has "decided to give back" to his community by doubling all funds sent via Bitcoin to a BTC address. In other words, if the victim sent $1,000 in BTC, he was promised to receive $2,000. Despite being such a blatant giveaway scam, some reports suggest that nearly 400 victims sent money in, and the total amount exceeds 10 BTC (worth about $90,000 at this time).
Who's To Blame?
When such events transpire, inevitably, people look for someone to blame. As massive as this attack was, the hackers still remain unknown. However, as per several reports, the most discussed theory is that a Twitter inside man was responsible for the hack. Even one of the hackers has supposedly admitted that they paid a Twitter employee to help them take over the accounts.
According to Twitter support, this was a "coordinated social engineering attack by people who successfully targeted some of our employees with access to internal systems and tools." Company CEO Jack Dorsey also commented on the hack, saying that it was a "tough day for us at Twitter. We all feel terrible this happened."
Nevertheless, the company asserted that investigations continue, and they will share all available information. 
Others went in a different direction. Famous economist and gold-bug Peter Schiff, who generally takes every opportunity to bash against Bitcoin, said these events could, in fact, mean that the primary cryptocurrency got hacked. Needless to say, numerous industry executives and security experts explained in the comments that Twitter was exploited and not Bitcoin. 
Contrary to Schiff, US Congressman Tom Emmer defended the largest cryptocurrency by market cap. Emmer, serving as the Republican representative for Minnesota's 6th congressional district, commented that "Bitcoin isn't the problem. Centralized control is."
Even though the attackers still haven't been exposed, this hack highlights a few issues. Firstly, the security systems used by such a massive platform as Twitter are evidently not enough to withhold a coordinated attack of this type. Secondly, with so many people falling to the scam and actually sending money expecting to receive more in return because of good faith, it makes the case that more elaborate education is necessary to enhance protection.