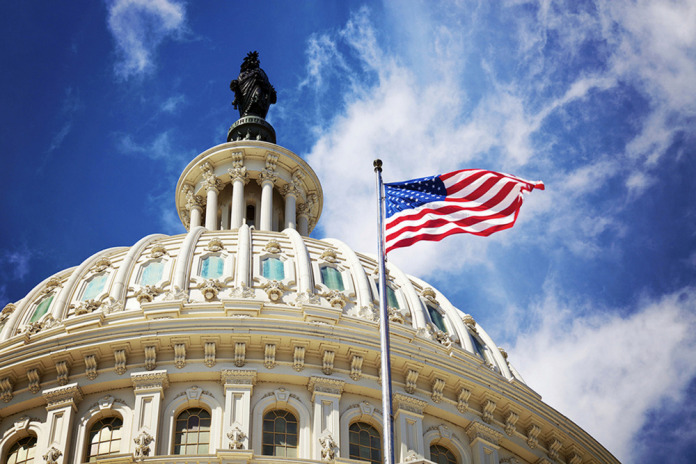 US Senator-elect, Cynthia Lummis, once again expressed her support for Bitcoin in a recent podcast.
Lummis stated that the US debt has skyrocketed due to COVID-19, and there is no plan to retire it.
She believes that any country could see its currency plummet and that Bitcoin could be an existing alternative.
2020 has been a year unlike any other in recent history. A global pandemic took over the world, causing billions to spend most of the year practicing social distancing and self-isolation. Meanwhile, the fear of COVID-19 caused the global economy to suffer a major meltdown, and install further fears about what will happen to traditional finances in the future.
US Senator-elect, Cynthia Lummis, believes that the world should prepare for the worst and start getting used to an alternative early on.
US Senator-Elect Will Use Her Time in the Senate to Push BTC
Lummis was elected Senator only weeks ago, but she is already hard at work, creating a safety plan for the possibility of the traditional systems' failure. She shared some of her thoughts in a recent episode of What Bitcoin Did, a podcast hosted by Peter McCormack.
Lummis stated that there is a possibility that traditional systems will not be able to take overspending, and that things could eventually crash down. While many already have similar expectations from the USD, Lummis noted that the same could happen to any currency. 
Fortunately, however, there is already an alternative out there that is available to any government of the world — Bitcoin. "I really want to use my time in the US Senate in part to help introduce the topic of Bitcoin," she noted, as she believes that the US Senate needs to understand BTC properly, and give it a chance to grow alongside fiat currency.
The US Has No Plan to Fix Its Economy
Lummis believes that the devaluation of the USD is inevitable, and that time will come when people might have to rely on BTC in order to preserve their wealth. She then admitted that she is a HODLer, and that she never sells, only buys. Due to all the difficulties that 2020 has experienced, the country's national debt exceeded $27.4 trillion. However, Lummis says that there is no plan or strategy in place for the US to retire this debt. As a result, the US economy will suffer, eventually, and preparing for that by learning how to use Bitcoin is the best way to get ready.