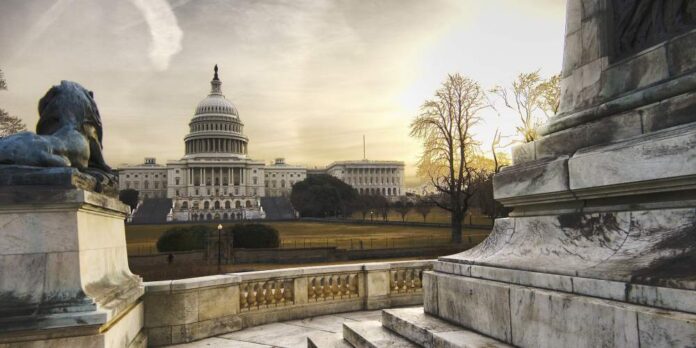 In a letter sent to the Federal Reserve Chairman Jerome Powell, members of Congress French Hill and Bill Foster requested to consider the creation of its own version of digital currency to try and fight other privately-owned companies. 
According to both congressmen, the nature of money is changing and with the arrival of cryptocurrencies, the central bank, and therefore the Federal Reserve should actively consider the development of a national digital currency. 
With the potential for digital currencies to further take on the characteristics and utility of paper money, it may become increasingly imperative that the Federal Reserve take up the project of developing a U.S.dollar digital currency.
Furthermore, congressmen continued on expressing their concern towards the primacy of the U.S. dollar and how it could be in jeopardy from a potential wide adoption of digital fiat currencies. According to a study led by the Bank for International Settlements, there are over 40 countries that are currently looking to develop a digital currency. 
The transformation of how money is being perceived is changing how the financial system works. Recently, the president of the European Central Bank, Christine Lagarde, commented on the subject of fiat digital currencies saying that as long as central banks don't offer a digital currency option for their users, those will continue on seeking to use cryptocurrencies as a means of payment or unit of account; recurring to privately owned entities instead of those governed by the state. 
Additionally, the letter states the risks of relying on the private sector to develop digital currencies, which includes losing control of monetary policies and the ability to implement effective anti-money laundering and counter-terrorism financing measures. 
With other companies like Libra, J.P. Morgan, and Wells Fargo currently developing and testing digital currencies, congressmen ask the Federal Reserve to answer some questions in regards to the possible development of a U.S. dollar digital currency in an attempt to ensure that the United States dollar remains financially competitive worldwide.