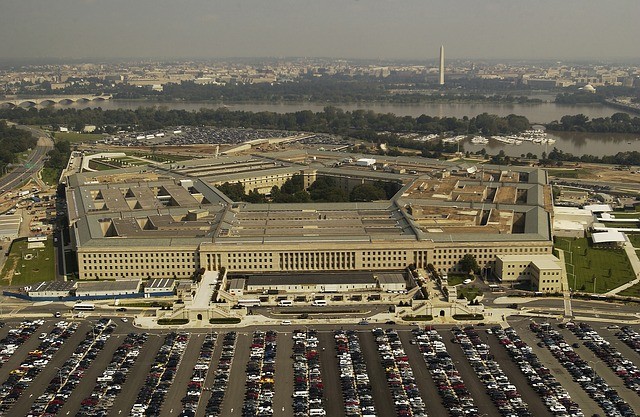 Blockchain technology is one of the most versatile technologies we've seen in years, currently being applied in many different fields such as the financial sector, medical sector and supply chain and logistics sector. It appears that many governments are also looking into possible ways to integrate blockchain technology into their current systems.
The latest one to express interest in this tech was the United States Department of Defense, which is currently looking into ways of applying blockchain as a cybersecurity shield. According to a report titled Digital Modernization Strategy, the Department of Defense is looking into ways to advance the nation's digital defenses with the integration of cloud and quantum computing, AI and improved communications through distributed ledgers.  
The research wing of the Department of Defense is already experimenting with blockchain technology to create a more efficient and secure platform for secure messaging and process transactions. The reasons for the usage of blockchain relies on the following: 
First, blockchain networks are trustless: they assume compromise of the network by both insiders and outsiders. Second, blockchains are transparently secure: they do not rely on failure-prone secrets, but rather on a cryptographic data structure that makes tampering both exceptionally difficult and immediately obvious. Finally, blockchain networks are fault tolerant: they align the efforts of honest nodes to reject those that are dishonest. As a result, blockchain networks not only reduce the probability of compromise, but also impose significantly greater costs on an adversary to achieve it.
The application is expected to be used in many different ways, including facilitating communication between units and headquarters and transmitting information between intelligence officers and the Pentagon. The Defense Advanced Research Projects Agency is also looking to develop an unhackable code with the help of blockchain technology, shielding sensitive data from the Pentagon against any hackers or attacks.