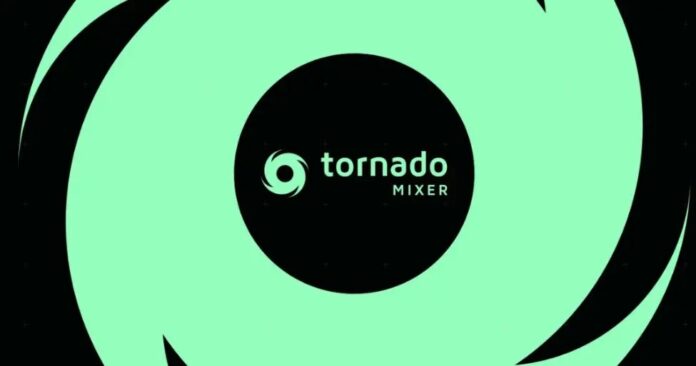 The Office of Foreign Assets Control (OFAC) has placed the Ethereum-based coin mixer Tornado Cash on its list of Specially Designated Nationals.
Tornado Cash banned in the US
On Monday, the US treasury announced that Tornado Cash, including 44 of its smart contracts, was placed on OFAC's SDN list. This prohibits US citizens, residents, and companies from interacting with the popular anonymizer service under a penalty of up to 30 years in prison and a 10 million USD fine. 
Although Tornado Cash uses oracle contracts from Chainalysis to block sanctioned Ethereum addresses from using the DApp, sanctioned individuals can bypass this measure by using a third-party frontend, or interacting with the smart contracts directly. It is estimated that about one-quarter of all payments to Tornado Cash originates from illicit sources.
Earlier this year, the US government identified the North Korean group Lazarus as the attackers behind the record-breaking Ronin Finance hack. The addresses used in the attack were subsequently placed on the SDN list. 
Anonymous user sends funds to celebrities
An anonymous Tornado Cash user has started sending out payments of 0.1 ETH each to various celebrities via the coin-mixing service. The list of prominent figures to have received such payment includes basketball legend Shaquille O'Neal, late-night host Jimmy Fellon, and Coinbase CEO Brian Armstrong.
Notable individuals/companies who just received funds from a government-sanctioned entity:

– Jimmy Fallon
– Shaquille O'Neal
– PUMA
– Randi Zuckerberg
– Logan Paul
– Brian Armstrong
– Steve Aoki
– Ukraine Crypto Donation
– Dave Chappelle
– Beeple

Field day for investigators. https://t.co/9HDJmppzT2

— FatMan (@FatManTerra) August 9, 2022
Apparently, this seems to be a prank to troll law enforcement agencies to persecute the recipients, or to raise awareness about the debate between the right to privacy and money laundering concerns. It is, however, unlikely that the recipients will face any legal consequences since they did not willfully transact with Tornado Cash.
Alongside self-hosted wallets, coin mixers are an integral part of cryptocurrency anonymity. Several people, including Vitalik Buterin, have reported having used Tornado Cash for making anonymous donations to Ukraine.
I'll out myself as someone who has used TC to donate to this exact cause.

— vitalik.eth (@VitalikButerin) August 9, 2022