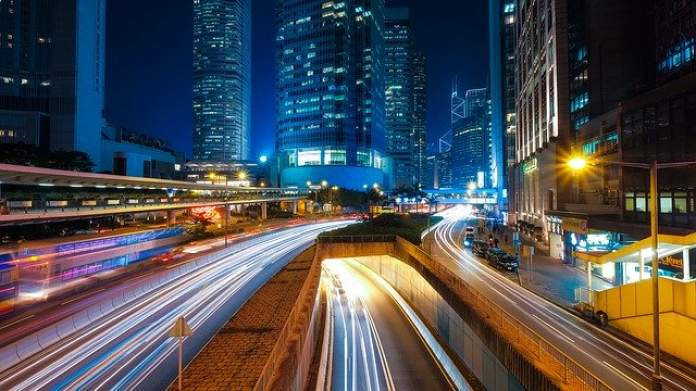 2019 has already proven to be a great year for blockchain developments, with many companies and governments supporting this tech and even investing in further developments that could greatly improve existing systems. With many sectors involving blockchain technology at some level, it is no surprise that even organizations like the United Nations are looking into the benefits that this tech could bring to some of their initiatives.
According to the press release published by Diginex, a blockchain financial services and technology company, the United Nations(UN) Migration Agency and the International Organization for Migration (IOM) have announced the launch of a blockchain-based tool that could prevent the exploitation of migrant domestic workers in Hong Kong SAR, China. 
The tool called International Recruitment Integrity System (IRIS)- Self-Assessment for Ethical Recruitment (SAFER), was initially designed to be used in approximately 1,500 Hong-Kong-based migrant domestic worker recruitment agencies and other associated agencies. Accordingly, the agencies using the tool would need to register their level of adherence to global ethical recruitment practices. Through the usage of blockchain technology, said information would remain immutable and secured, strengthening data management techniques and the integrity of the information, providing a higher level of transparency and visibility. 
This tool aims to solve a major issue that migrant workers face in Hong Kong. According to a survey held in the area, over 56% of domestic migrant workers are charged with illegal fees by recruitment agencies. Mark Blick, Head of Government Solutions at Diginex, commented on this issue saying: 
We are delighted to partner with the IOM on this impactful project. Using the UN's IRIS standards as the benchmark for reputable agencies, we are confident that the tool can help to strike out these unethical practices. In Hong Kong, foreign domestic workers are some of the most economically vulnerable people in our society and pay approximately HK$700,000,000 each year in placement/recruitment fees. Being headquartered in Hong Kong, we believe it is vital to support the communities in which we operate, so this partnership and project are close to our hearts.
The International Organization for Migration (IOM) focusses on searching for solutions that could be implemented at industry levels to guarantee migrants' rights. As explained by Giuseppe Crocetti, Chief of Mission at IOM China: 
Ethical recruitment practices are essential to improve protection of workers, employers and recruitment intermediaries… We are excited to have identified an opportunity by which IOM can support migrant worker recruitment agencies to differentiate themselves as good actors. Through use of IRIS-SAFER, agencies will first learn what are global ethical recruitment standards, then be able to demonstrate their progress and, ultimately, prove their commitment. With this project, we are drawing from IOM's global work, through the IRIS initiative, and tailoring it to the specific experience of recruiting migrant domestic workers to Hong Kong SAR, China to ensure that in future no migrant domestic worker is made vulnerable to exploitation due to unethical recruitment.