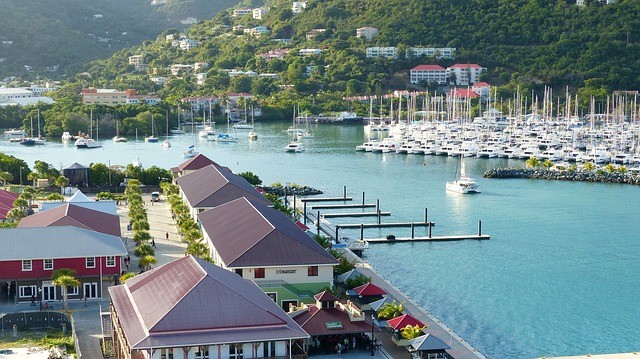 The government of the British Virgin Islands has announced the launching of its own digital currency backed by USD. According to the press release, LIFELabs.io presented all the details about the upcoming digital currency in the BVI Digital Economy symposium where 100 stakeholders across private and public sectors were in attendance. 
Furthermore, the press release keeps on detailing key aspects of its transition towards digitalization. According to the document, the British Virgin Islands have relied on USD as its national currency for more than 60 years. The government in partnership with LIFELabs.io, is looking to create its own digital currency backed by USD to use within the territory to reduce transactional fees, increase transaction speed and be accessible for all residents and tourists of the island. 
In addition, LIFELabs is also developing an emergency fund to offer aid in the event of a national disaster. Hurricanes are recurrent in the region and have caused millions of dollars in damages, which is why the company is looking to enable the government to swiftly respond to future disasters, providing access to funds immediately and mitigating the negative impact. LIFELabs is also looking to offer a Platform-as-a-Service (PaaS) model, which connects blockchain solutions, such as merchant services, peer to peer transactions, and cross-border payments, available to all businesses in all sectors as a turn-key solution. 
According to Andrew Fahie, Premier of the British Virgin Islands:
The importance of blockchain technology and the significant benefits it offers the BVI, are paramount to the Territory. We welcome this innovation with open arms. Our partner, LIFELabs, has demonstrated with their proven track record that their ideology is not just mere words, and we look forward to continuing our partnership with them on the rollout of BVI-LIFE, our digital currency.
Sanjay Jadhav, LIFELabs CEO also commented on the event saying: 
This partnership puts us in a unique position to make a massive impact in a place that really stands to benefit. The foundation of a digital currency is necessary groundwork for the British Virgin Islands to continue to serve the global economy as it has in the past with the onset of the blockchain revolution.
The British Virgin Islands is not alone in its quest to develop a token to drift away from USD. Earlier this year, the Pacific Island Nation announced it would begin to develop its own digital currency as well.