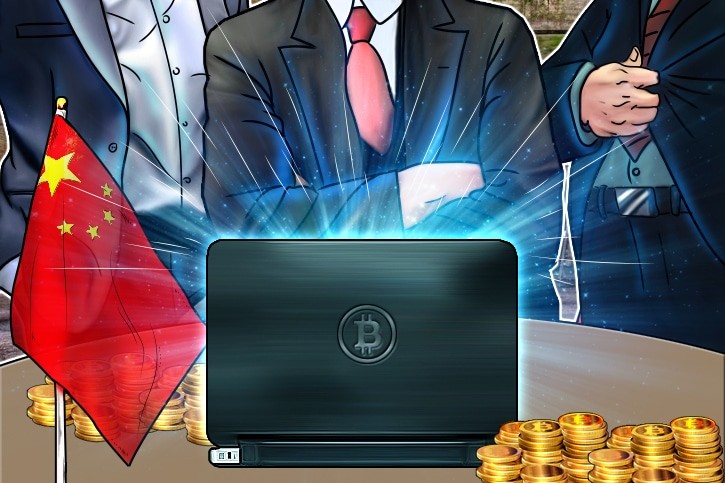 A new report has found that Chinese companies face a greater risk of bitcoin and other cryptocurrency-related fraud as they adopt new payment methods and technology.
Global risk management firm Kroll reported in the South China Morning Post that their Global Fraud & Risk Report found 88% of Chinese businesses, which included some from Hong Kong, were the victims of fraud or cybercrime in 2017, which is above the global average of 86%.
As the digital currency market continues to grow, it's not just retail and institutional investors that are attracted by the big sums. So, too, are criminals who see cryptocurrencies as a convenient money-transferring option to bypass legal sanctions.
Now, though, as cybercriminals become more savvy with advancing technologies, they are targeting countries that are embracing these changes. One of which is China.
"China faces an increase in cyber-related fraud as the country is rapidly adopting new technology and new mobile payment methods," said Paul Jackson, head of Asia-Pacific cybersecurity and investigations at Kroll, speaking to the SCMP. "These innovations have made it more convenient for the daily lives of the general public, but it has also led to new risks of cyber fraud and scams."
According to the report, 55% of respondents felt they were highly or somewhat vulnerable to email-based phishing attacks compared to 53% for data breaches and 52% for wire transfer fraud.
Cybercriminals are also tricking Android users into downloading legitimate-looking apps, which are actually packed with code that uses a person's phone to mine for digital currencies without them knowing. According to Trend Micro, a security intelligence blog, it reported in October that these types of apps are becoming littered on Google Play unbeknownst to Android users.
Some of the digital currencies that criminals are using include Monero, ZCash, and Ether. In October, the European Union's law enforcement police, Europol, released a report warning about the role that these three cryptocurrencies were playing within the criminal world compared to Bitcoin. According to the report, Monero is becoming a favored choice because of the 'additional security and privacy features it offers.'
Yet with a rise in advancing technology there is an increasing risk of being targeted by cybercriminals as they look for convenience. As a result, Jackson believes that this pattern will continue into 2018 affecting many companies. For some, it will simply be a case of opening an email believed to be from a colleague which then hacks into the system compromising the network before a ransom demand is sent.
Figures from the FBI found that US$5 billion was the amount of money lost to business email compromise frauds worldwide last year.
"We have been receiving increasing demand from customers who want us to access new technologies to see if there are any gaps that could be exploited by criminals to commit cyber-related crime." Jackson said.
[ninja-inline id=4875]